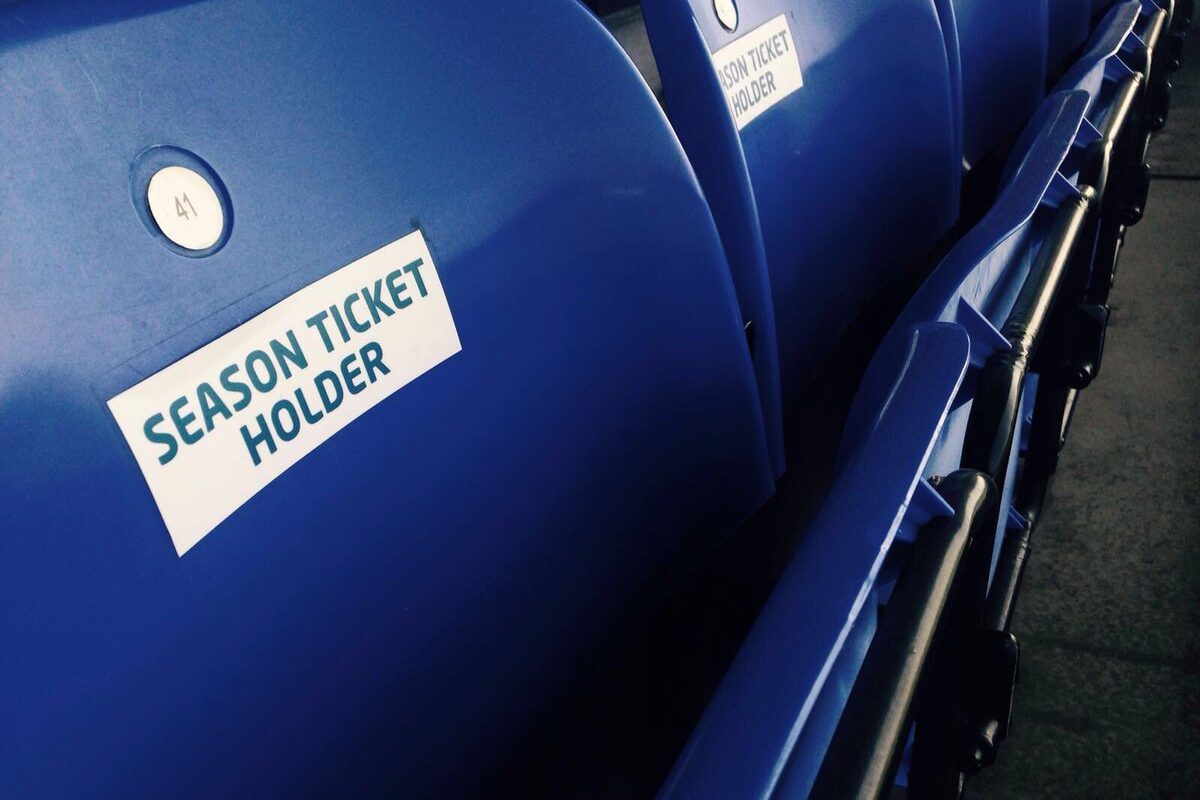 CLUB STATEMENT | Season Ticket Holders Update 2020/21
Chester FC can provide an update to season ticket holders after the 2020/21 National League North season was declared null and void.

In what has been an unprecedented season that has presented us with many challenges to overcome, the Board of Directors and Management would like to thank you for your amazing and unwavering support of our Club.
We will be contacting all season ticket holders who selected either Option A or Option B in October when it was confirmed the season would begin behind closed doors.
When the list of options was first published, we hoped that supporters would be back inside the Deva Stadium by March, but we now know this will not happen due to the season being curtailed and the current coronavirus restrictions. This means our club has been denied the opportunity to generate vital matchday revenue in addition to contending with the unfair distribution of grants covering October and December and the failure to provide the grant funding we were assured would be available to enable clubs to complete the season.
One of the benefits associated with Option A was free live streaming of our home league matches. Our club invested a significant time and money in developing the streaming platform and we are grateful for the positive feedback we have received from supporters. However, this will of course now cease due to the season ending early.
The focus now is on ensuring our club remains on a sound financial footing and is in the strongest position possible to start the 2021/22 campaign. This work has already begun with the re-signing of two key players in Declan Weeks and captain George Glendon for next season, and the contributions you have made via pledges, purchases and donations have been crucial. With your continued help, we will be able to strengthen further.
We fully appreciate the pandemic has had a significant impact on many people's circumstances and if you require a pro-rata rebate on your season ticket for any reason then we will arrange this.
All season ticket holders will therefore be contacted shortly and asked to choose from the following two options:
Option A: I would like to forego my rebate on my 2020/21 season ticket and allow Chester FC to retain the money to help build for the 2021/22 season.
Option B: I would prefer to have a rebate on my 2020/21 season ticket.
Once you have received your email, we ask that you respond no later than Sunday 28th February. Please note if you do not confirm your preferred choice before this date, the club will assume you wish to retain your season ticket and will not require a pro-rata rebate (Option A).
If you have purchased season tickets for other family members or friends then please can you let us know which option you wish to select for those too.
If selecting Option B, then we will be back in touch with you after the 28th February to confirm further details.
To confirm, those who select Option A will continue to have access to the following package of benefits:
• Priority access back to the Deva Stadium when crowds are able to return (this may be via a ballot in the event the number of season ticket holders is greater than the number of fans we are allowed to admit)
• Keep your chosen seat (where applicable) once restrictions have been lifted
• Invite to an exclusive Zoom forum with the first-team managers
• 'Bring a Friend' – introduce your friends to the club and help build our fanbase with three match tickets for the 2021/22 season
• Your name will feature on a 'Wall of Appreciation' in the Blues Bar to recognise your fantastic commitment
• Your name will feature on a limited-edition training top to be worn by the players in 2021/22
Once again, we would like to thank you for your continued support and look forward to welcoming you back into the Deva Stadium very soon.
The Chester FC Board of Directors and Management