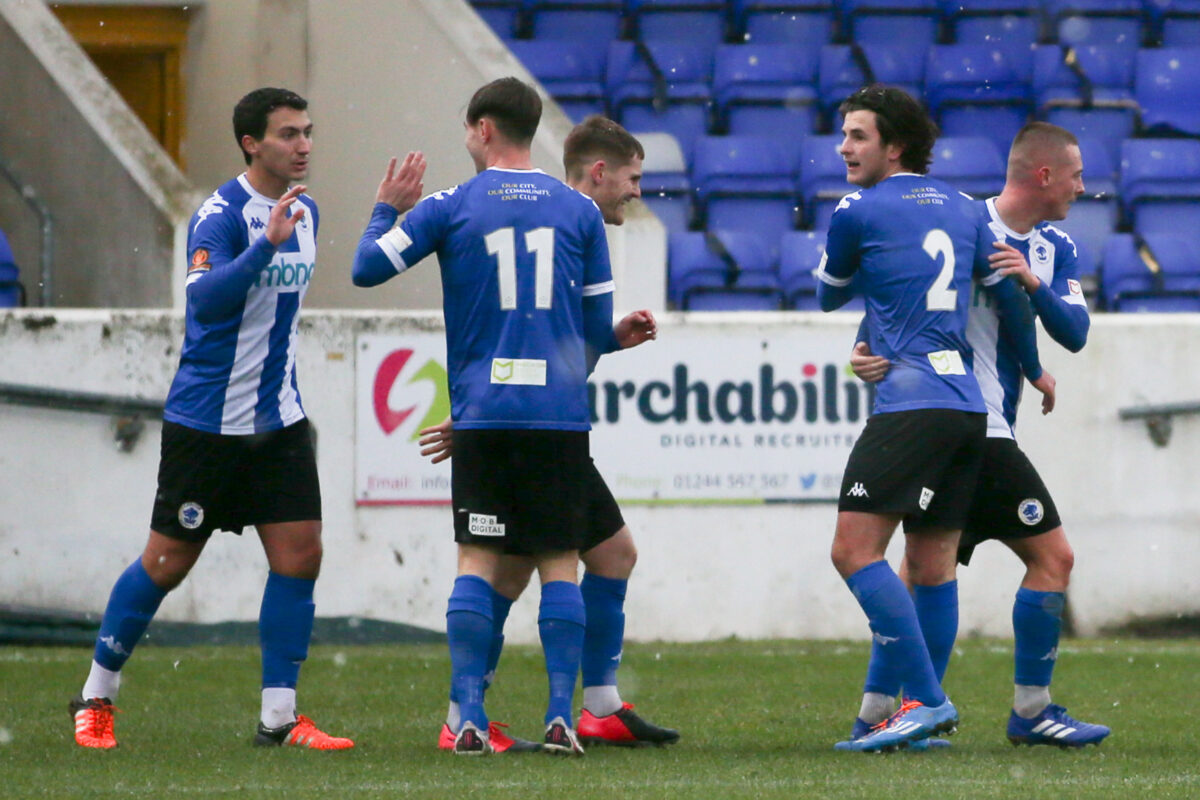 THANK YOU | A message from the Board of Chester FC
Thank You: A message from the Board of Chester FC.
The curtailment of the 2020/21 season is an opportunity to reflect on the past 12 months and the immense challenges we have faced as a football club.
The impact of the Covid-19 pandemic has been unimaginable: it has changed our lives and had devastating consequences.
Of course, in such times, football pales into insignificance, but it has also played an important part in helping us through those dark days.
Our duty as a Board is to run the Club on behalf of its members for the benefit of our supporters and community. We must act as responsible custodians for future generations and ensure the Club remains financially sustainable, while always recognising we are a football club who aspire for success on the pitch.
We are proud of how our Club has come together to negotiate the obstacles that we have encountered. Without such unity and resilience, the future for Chester FC would be much more uncertain.
The Government's roadmap out of restrictions, the success of the vaccine rollout and plans for the return of fans to stadiums provides hope of better times ahead.
The Board wishes to place on record its gratitude for the contribution everyone connected with our Club has made in ensuring we have been able to overcome such extreme circumstances:
Our sponsors and stakeholders for showing great solidarity and generosity in advising the Club to retain sponsorship monies despite the cancellation of the season and assisting us through challenging periods
The players and managers for their understanding of the financial pressures facing the Club and for giving us a team that we can be proud of.
Our brilliant staff and volunteers for their commitment and energy in helping us adapt to the new normal and the many challenges we have faced.
And finally, you our incredible supporters for continuing to demonstrate unswerving loyalty and passion for your club through season tickets, streaming, Boost the Budget and donations despite being unable to attend matches. We cannot wait to welcome you home.
There is still work to do and given there remains a significant degree of uncertainty, the Board will adopt a cautious approach in planning for the future, but we are confident that thanks to you we have a strong platform to build upon heading into next season.
We will continue to keep you updated.
Our City. Our Community. Our Club.