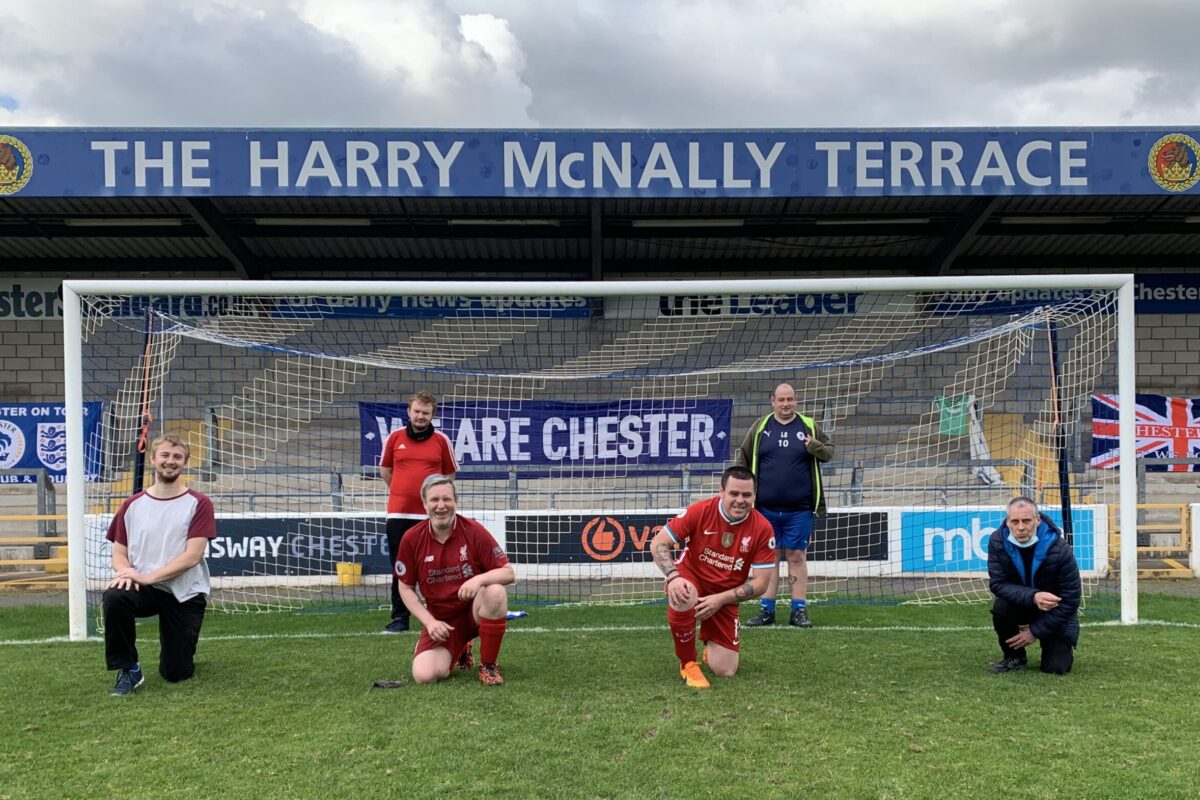 COMMUNITY TRUST | Blues awarded grant to help tackle mental health!
Chester FC Community Trust has been awarded a grant from The National Lottery Community Fund to help tackle mental health.
Funding from the Coronavirus Community Support Fund will enable the Community Trust to run two football sessions a week for men who have experienced a mental health problem.
The impact of the coronavirus pandemic and lockdown restrictions on the nation's mental health has been significant, and £7,030 grant means the Community Trust can extend its existing mental wellbeing football provision in response to increasing demand.
Running in Chester and Ellesmere Port, the project, delivered in partnership with For Futures and Cheshire and Wirral Partnership NHS Foundation Trust (CWP), provides weekly organised football activities alongside opportunities to talk to a mental health support worker, helping improve participants' mental and physical wellbeing.
Community Trust CEO Jim Green said: "We are hugely grateful to The National Lottery Community Fund and Government for this funding.
"Lockdown and the continued impact of the pandemic has increased the number of people experiencing a mental health problem and we know that being active and playing sport has a positive impact on mental wellbeing.
"Many of our participants experience other issues such as unemployment, loneliness and homelessness which affects their mental health, and this project helps them make new friends, access additional support and remove the stigma around talking about mental health.
"Demand for these sessions has increased since lockdown ended and this grant will allow us to respond to this, engaging with and supporting more people to improve their mental health."
Craig Lewis, a Clinical Lead within CWP, said: "Lockdown has been difficult for everyone especially those who are isolated, vulnerable and have poor mental health.
"The return of the football could not come soon enough as it may be the only people they see all week. It has improved their social life and physical health. When on the pitch, everyone is equal."
For more information about the Chester FC Mental Health & Wellbeing sessions, email community@chesterfc.com or contact 07512 355396.