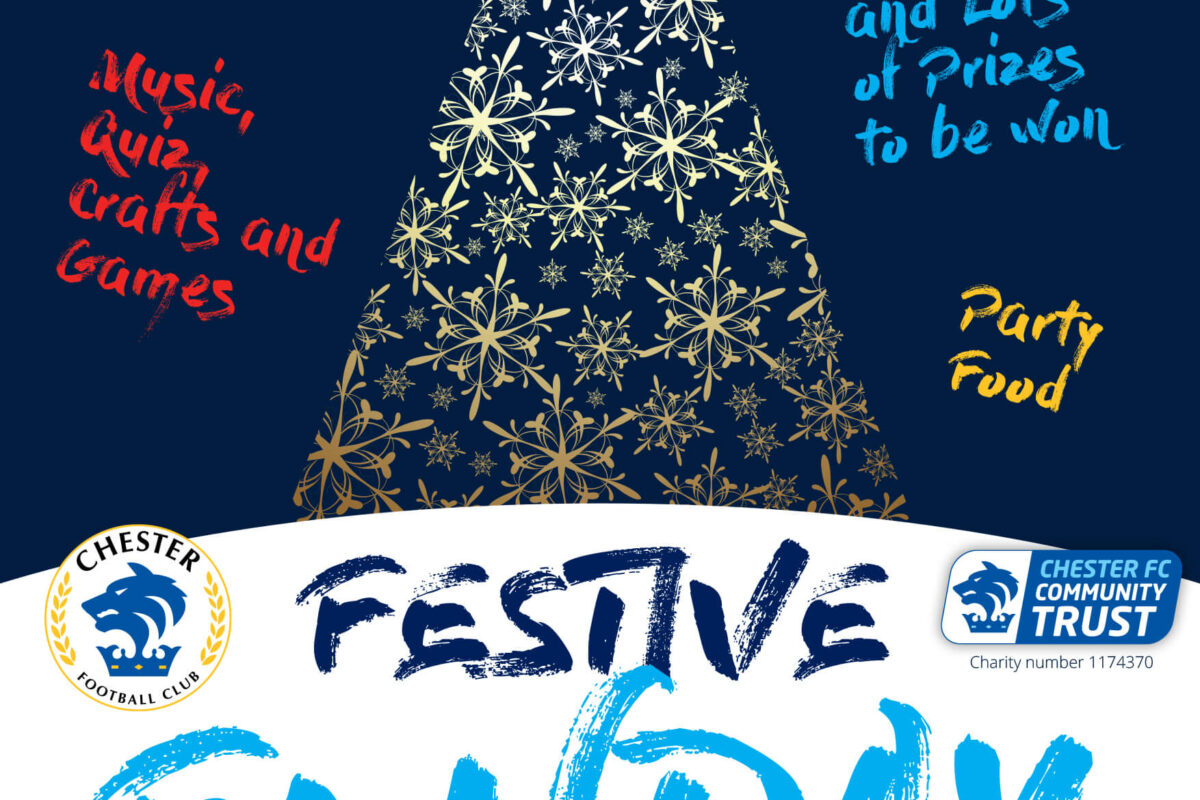 COMMUNITY TRUST | Junior Blues Festive Funday 2018
This year's Junior Blues Festive Funday will take place on Friday 28th December at the Swansway Chester Stadium.
The party runs from 10am to 2pm and is free of charge for Junior Blues members with children who are not currently members able to sign up for £5.
There is lots of festive fun planned for children of all ages including football and sport activities, music, quizzes, crafts and games.
Lunch and drinks will be provided for Junior Blues and club mascot Lupus will be making a special visit to join the fun too.
Fans are advised to book now as places must be requested in advance. Parents can drop children off at the Blues Bar for 10am and collect them at 2pm following the party. Parents of younger children are welcome to stay with them for the party.
Junior Blues still to collect this season's membership packs will be able to do so at the party.
To book places, email juniorblues@chesterfc.com or contact the ticket office on 01244 371376.