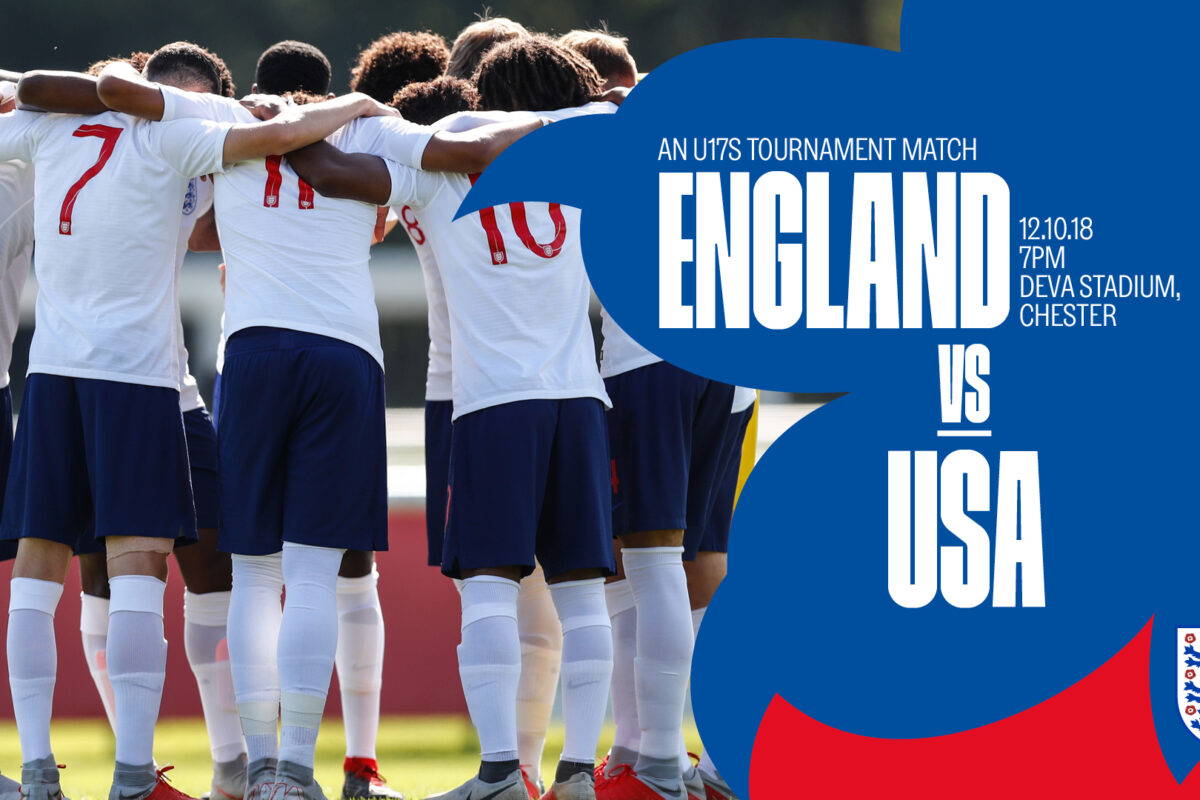 ENGLAND | Chester FC delighted to stage England Under 17's game
Chester FC are delighted to be hosting the England Under 17's game against the USA on Friday 12th October.
The game kicks off at the Swansway Chester Stadium at 7pm. Tickets are available online at tickets.chesterfc.com.
One of the Chester FC squad, goalkeeper Connor King, knows all about the England experience – having featured for them at schoolboy level.
Speaking to ChesterFC.com, he said: "It was an absolutely unbelievable experience for me.
"I look at when we played Scotland away in the Victory Shield and having thousands of people – all Scots – against you was a great preparation for moving forward in your career in that environment in mens football.
"To get exposed to it aged 14, 15 and 16 puts you in good stead."
King also had some advice for the youngsters stepping on to the turf at the Swansway in just under one month: "Enjoy it!
"Some people can see the national setup as a bit of pressure but you have to relish that and just embrace it.
"It's just an absolute honour to sing that national anthem and put on the three lions shirt for the game."
Speaking on behalf of the club, Blues Director Andrew Morris expressed his delighted at Chester's selection for international football.
He said: "We are delighted that the Football Association have chosen to use the Swansway Stadium for their upcoming game against the USA.
"As a club we recognise the importance that youth football has in player development and the honour of being chosen to host this game where the next generation of England Internationals will be on display is recognition of all the hard work and effort by all associated with the club.
"I am sure that the Chester Fans and wider public will get behind this game and turn it into a true community event for the Club and City to be proud of."