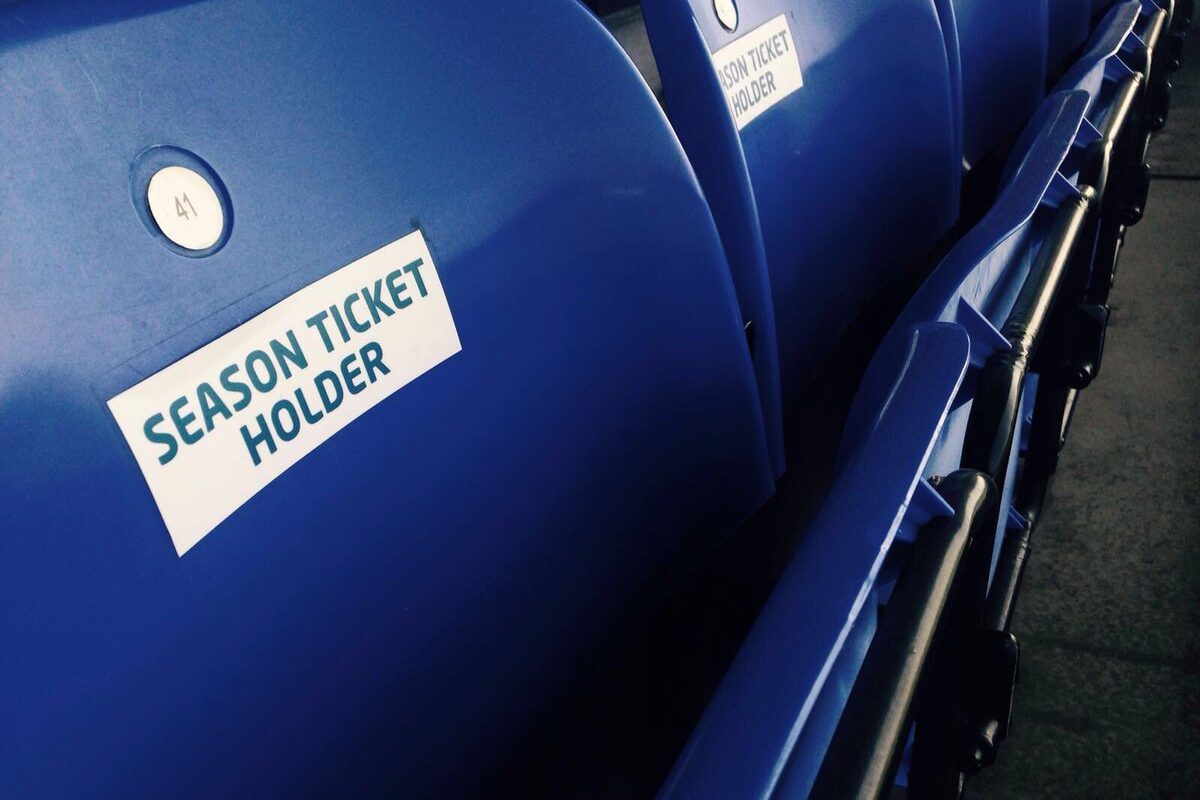 FAQs | Season Ticket Sales 2020/21
Following last weekend's season ticket and matchday pricing announcement for the 2020/21 campaign, Chester FC has received a number of enquiries from supporters anxious to purchase or requesting more information about season tickets.
Please note, the ticket office at the Deva Stadium remains closed at present to ensure our volunteers can return to safe and controlled environment – however we understand many fans are eager to secure their season tickets.
Therefore, the club has produced a list of frequently asked questions below relating to the sale and processing of season tickets…
---
Can I purchase a season ticket now?
At the moment we are not able to sell season tickets so please refrain from calling the club. We will be announcing details about the sales process, including how and when you can purchase, shortly.
When will season tickets go on sale?
We are in the process of implementing a new online ticketing platform to enable existing season ticket holders to renew without the need to visit or call the ticket office. We anticipate sales will commence next week but will confirm dates as soon as we are in a position to do so.
Who can buy season tickets?
Given the expected restrictions on crowds and based on current Covid-19 guidance, initially we will only be able to process renewals for existing season ticket holders. The dates for the renewals window will be confirmed shortly.
How can I renew my season ticket once the sales period is open?
The club will provide a link to our new online ticketing platform to enable fans to complete the renewal process and payment. You will then receive an email confirming you have renewed a 'place' in your chosen stand.
Will I get to keep my existing seat from my 2019/20 season ticket?
Due to the current restrictions and social distancing measures, it is unlikely you will be allocated the same seat as last season. The club must adhere to strict guidance meaning several rows of seats will be vacant, however where possible we will allocate you a seat as close as possible to your existing seat.
What happens when the restrictions are lifted on social distancing inside football grounds? Can I return to my original seat then?
Given the complex situation the club is having to navigate through, the seat allocated to you for the 2020/21 season will remain your seat for the full season.
When can I return to my original seat?
It is our intention to allow fans to return to their 2019/20 seat as soon as possible. The measures we are implementing this season are temporary, and if restrictions have been lifted in time for the 2021/22 season, then we would anticipate a return to your previous seat.
What about my family, where can they sit?
During the season ticket renewal process, you will be asked to renew any additional family members' season tickets to enable the club to begin the process of trying to allocate seats together for your family.
If I'm not an existing season ticket holder, can I purchase a season ticket?
Once the renewals window has closed, the club will review the number of season tickets sold and determine how many season tickets are available for general sale, based on the stadium capacity limits. We then intend to open a sales window for new season ticket applications.
When will I get to know where my allocated seat has been selected?
Once the club has reviewed the renewals and applications, we will then begin the process of allocating seats. An announcement will then be made as to when season ticket cards will be available for collection from the Deva Stadium.
What if I don't have online access to renew my season ticket?
We are currently working through this process with the online ticketing platform provider and once this is confirmed, we will announce full details on how to renew your season ticket offline.
What if I have other family members who aren't season ticket holders?
Initially the club will be focusing on season ticket renewals only, however once we have completed this process and received additional guidance, we will be in a position to provide a further update on this matter.
What is the situation with entry into the car park at the Deva Stadium?
We will be offering season ticket holders the opportunity to purchase a car park season pass to guarantee matchday parking at the Deva Stadium. The passes are priced at £30 for the season and only one pass per car is required. Once you have purchased, you will receive instructions on when to collect your pass, which will most likely be with season ticket collections.
---
Jeff Banks, Director of Fan Engagement, said: "We really thank everyone for their patience and understanding at this time.
"Our ultimate aim is to ensure that fans can return to the Deva Stadium at a time when it's a safe and controlled environment to do so. We will shortly be announcing details of the online ticketing partnership, which will then allow the process of renewing and purchasing season tickets to become very much clearer.
"It's been a huge undertaking to get this far, but we're nearly there as we begin the first steps towards next season."
The club will release further updates in the coming days.