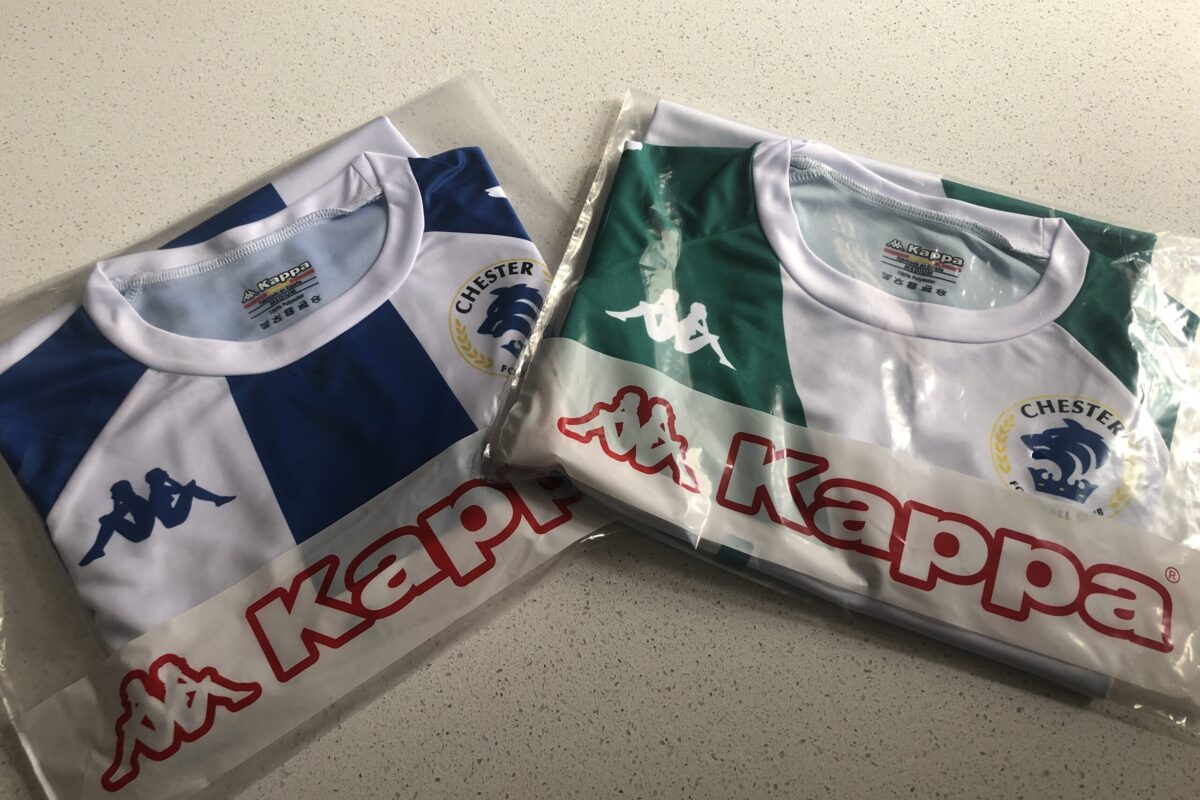 CFC RETAIL | Home and Away Shirts have arrived!
The wait is over – the Chester FC Kappa Home and Away Shirts have arrived at the Deva Stadium!
Our brand-new blue and white home shirts, as well as our white and green away tops have now arrived all the way from Seville, Spain.
Chester FC's dedicated retail team will be packing and shipping the shirts on to you from this weekend.
From New Zealand to South Africa, to Colorado and Chester – thank you for your orders!
Due to the large amount of orders for our voluntary team to get through, we'd like to thank everyone in advance for their patience as the orders begin to be posted over the weekend.