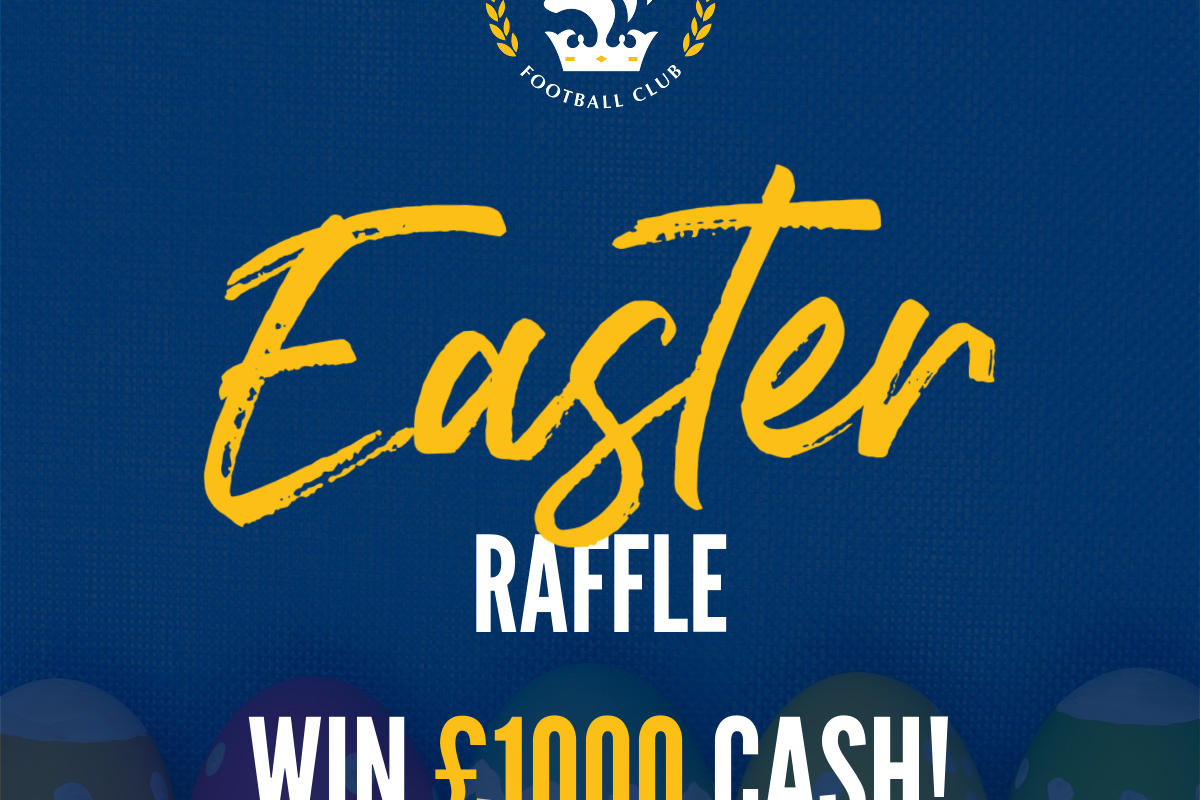 FUNDRAISING | Easter Raffle 2022 has arrived!
The Chester FC Easter Raffle 2022 has arrived – and we want to make this the biggest and best one yet!
You get the chance to win £1,000 and a host of other great prizes and we get to raise some money for our club. It's a win-win.
We know that the season so far has been disappointing and frustrating for fans – and trust us, we aren't trying to solve things with a raffle. The Board is working hard to improve things on and off the pitch, and part of this work is the creation of a new commercial strategy to drive us forward and generate revenue to invest in our team and our future.
Our aim to sell 16,000 tickets for this year's Chester FC Easter Raffle. It's an ambitious target and we really need your help to do this.
To buy tickets, please phone 01244 371376 to order and pay over the phone OR visit the Deva Stadium in the week or on matchday and our fantastic ticket office staff will be able to assist.
A reminder, ticket office opening hours are Monday to Friday, 10am to 4pm.
Spread the word about the raffle to your friends, family, work colleagues or even buy them yourself to help support our club. If you want to sell tickets also, please get in touch via the above office number.
CLICK HERE TO READ MORE ON OUR PAGE CHESTERFC.COM/RAFFLE!
CLICK HERE TO VIEW THE LIST OF PRIZES YOU COULD WIN IN THE 2022 EASTER RAFFLE!