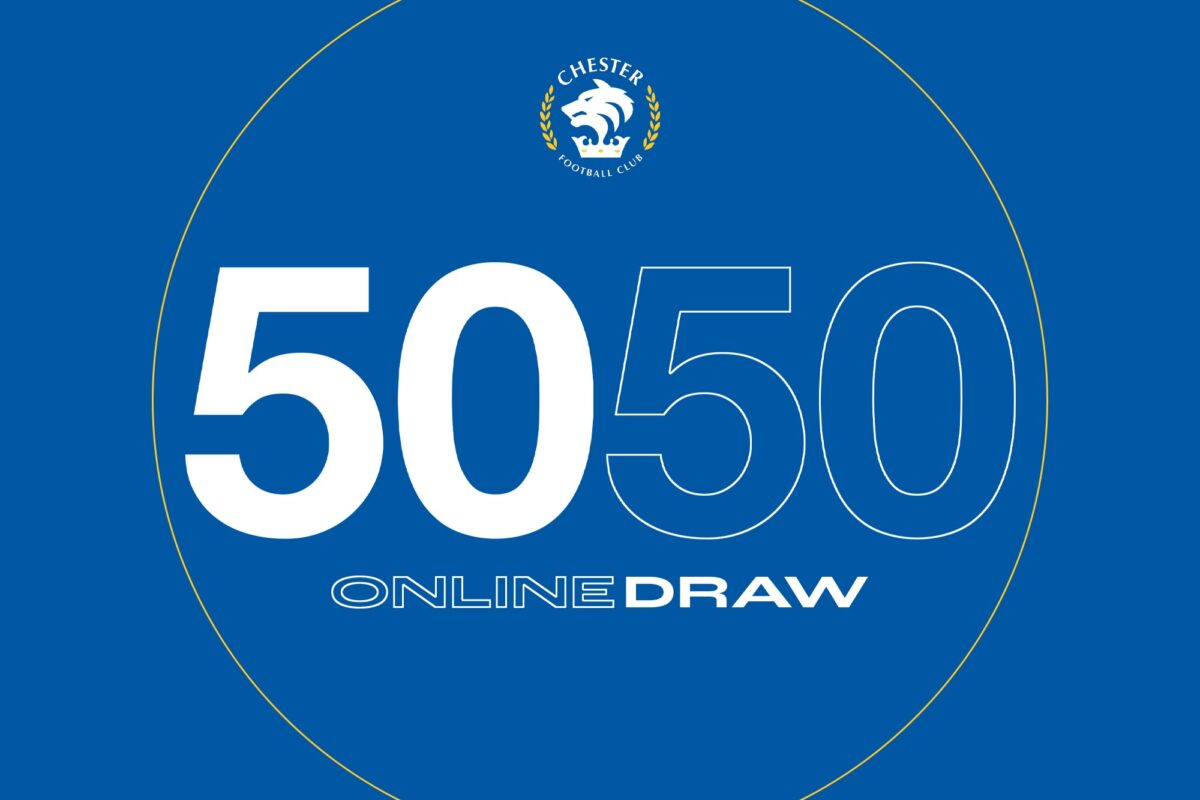 FUNDRAISING | Online 50/50 Christmas Draw!
Chester FC are offering the chance to win cash and several prizes just in time for Christmas with our Online 50/50 Christmas Draw!
Tickets are just £1 and can be purchased via the link at the bottom of the page – and to increase your chances of winning there are no restrictions on the amount of tickets you can purchase.
As a Christmas Bonus, Chester FC will also be offering a Cestrian XI season ticket as a second prize, with a family ticket as third prize. There are also a range of other prizes available too thanks to some of our City Fans United partners.
The Draw will be made on the morning of Christmas Eve with the first prize winner receiving the funds in to their account upon accepting the prize.