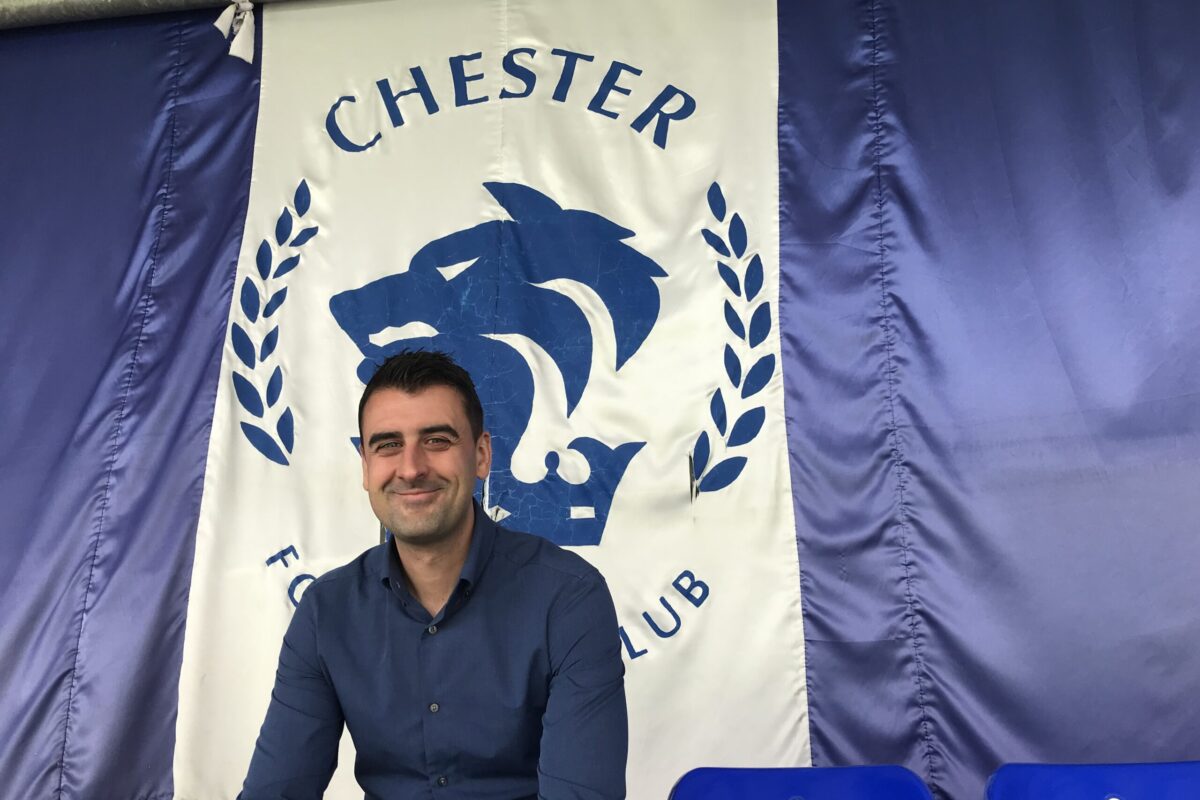 GENERAL MANAGER | George Delves to depart Chester FC
Chester FC can confirm that General Manager George Delves is to depart the club today after serving a short period of notice.
He will take up a new position with an EFL club in February.
City Fans United Chairman Andy Morris had this to say: "Since his Appointment in 2019, George has brought a wealth of Footballing Administration experience to the Club and has been invaluable in his role as General Manager to support the Club through difficult times.
"He has been integral in supporting the return of Football post-lockdown, as well as providing a central point of contact during the week for volunteers and other employees.
"We wish George every success in his future and – whilst seeing him leave is certainly our loss – I am not surprised to see a club higher up the pyramid appoint him given the value and skillset he holds."
George arrived at the club in May 2019 from Tamworth FC.
Speaking on his departure, he said: "I'd like to place on record my thanks to everyone associated with Chester FC, and I'm extremely grateful to have had the opportunity to work at the club over the past two seasons."
"This is 100% a personal decision and is not directly related to the current financial challenges faced by all clubs across non-league at the present time.
"Nothing would give me more pleasure than to see the club achieve the promotion it deserves when play eventually resumes, and I'll certainly be supporting the team from afar."
Everyone at Chester FC would like to place on record our thanks to George for his hard work whilst at the Deva and wish him the very best in his new position!