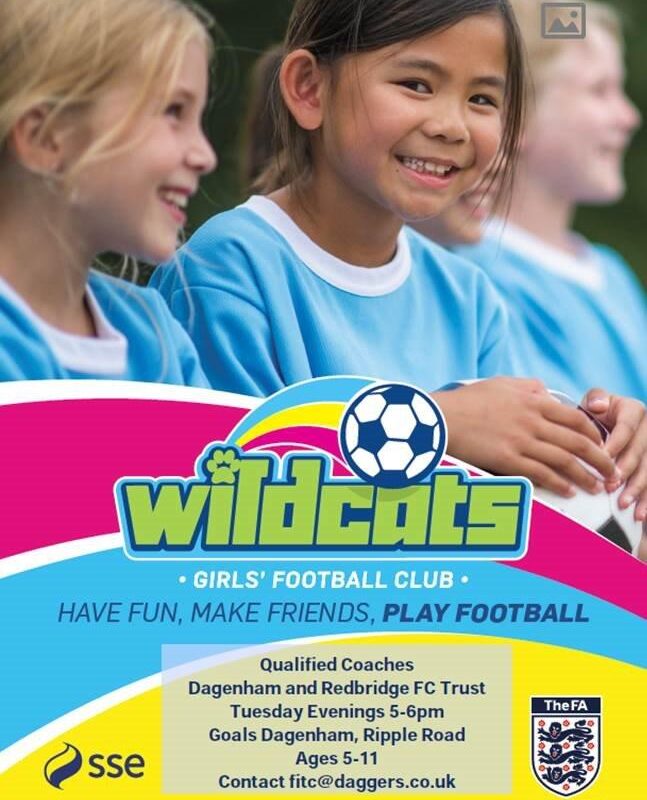 Girls football boosted as Wildcats comes to Chester
Girls in Chester will be provided with increased opportunities to play football as part of a new nationwide participation programme.
Chester FC Community Trust is launching two SSE Wildcats Girls' Football Clubs in partnership with Cheshire FA. The programme will see 200 SSE Wildcats Girls' Football Clubs opening throughout England this spring and is an integral part of The FA's objective to double girls' football participation by 2020.
The move will provide girls aged from 5 to 11 with regular opportunities to play football and take part in organised sessions in a fun, engaging and safe environment. The SSE Wildcats Girls' Football Clubs will run in the spring and through to the summer on a weekly basis.
There will be one based at Goals Soccer Centre on Saturday mornings from 10am until 11am offering mini soccer and one based at the Northgate Arena on Tuesday evenings from 5pm to 6pm offering futsal.
The cost is £2 per session and places can be booked via community@chesterfc.com or on 07512 355396. Parents and carers who attend with the girls will also have the optional opportunity to take part in football-related fitness sessions at the same time as the girls.
Jim Green, chief executive of Chester FC Community Trust, said: "We're delighted to be part of this nationwide programme supporting The FA's plans to double participation in women's and girls' football by 2020.
"The SSE Wildcats Girls' Football Clubs provide a unique opportunity to access fun, social sessions without the pressure of moving straight into a team which can be daunting for some girls. We hope to attract new players and give them a fantastic experience that will be the start of a lifelong love of football with progression routes into community clubs for those girls who wish to play in matches."
Girls' Mini Soccer Centre
Venue: Goals Soccer Centre, Talbot Way, Chester CH1 4LT
Type of football: Mini Soccer
Start date: Saturday April 8th
Time: 10am-11am
Cost: £2.00 per session
Ages: 5-11
Book a place: Email community@chesterfc.com or phone 07512 355396
Girls' Futsal Centre
Venue: Northgate Arena, Victoria Road, Chester CH2 2AU
Type of football: Futsal
Start date: Tuesday April 11th
Time: 5pm to 6pm
Cost: £2.00 per session
Ages: 5-11
Book a place: Email community@chesterfc.com or phone 07512 355396