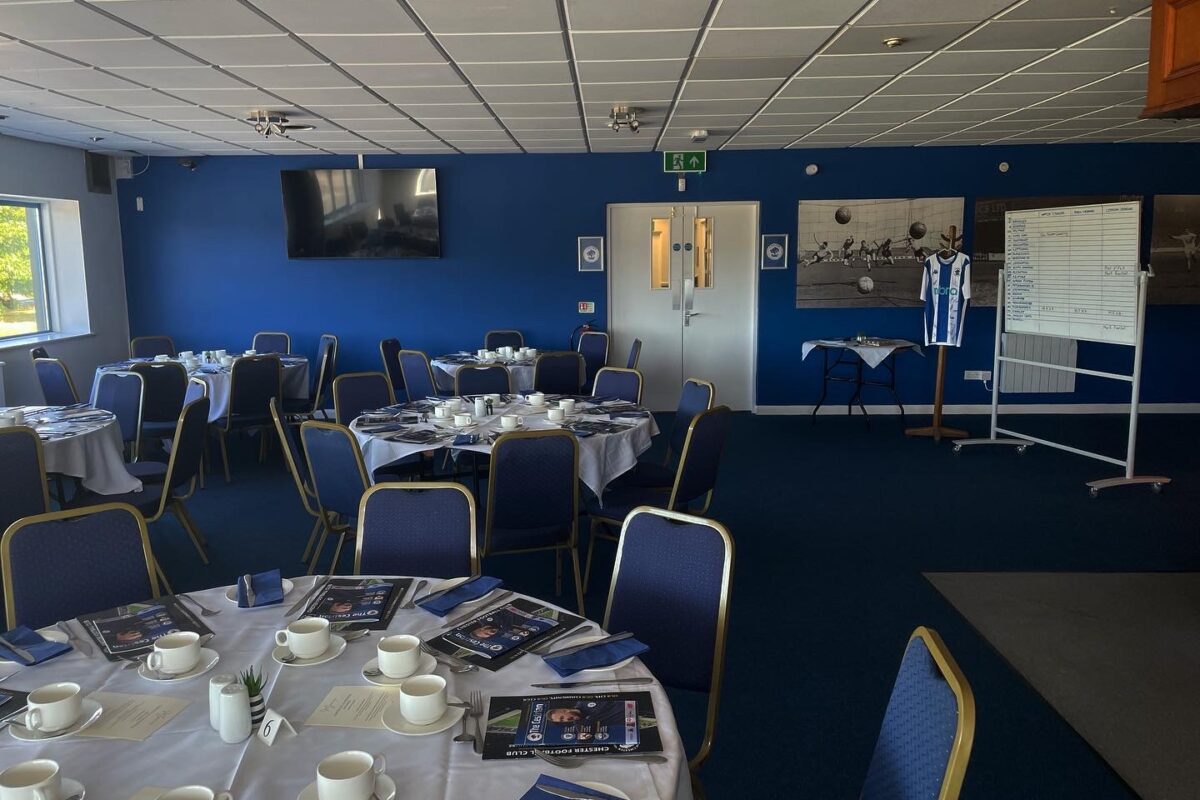 HOSPITALITY | Blues Legends Lounge re-opens for 2022/23!
Last night, we hosted our Sponsors and Hospitality Evening in the newly refurbished Gary Talbot Legends Lounge.
Our guests were treated to a delicious two-course meal, courtesy of our brand new caterers Olive Tree, and the feedback we've had has been superb to say the least!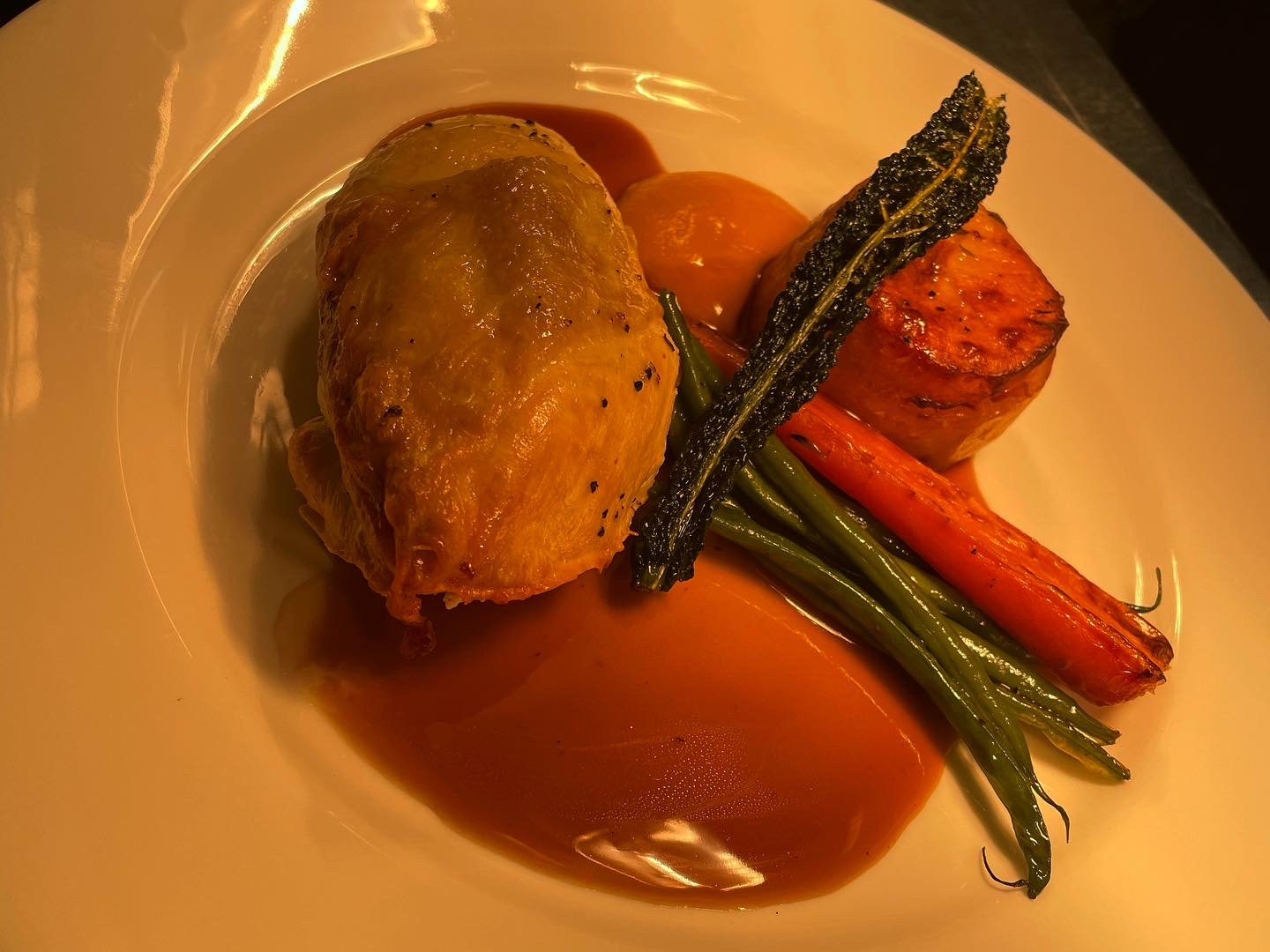 We auctioned off an exclusive, signed pre-season shirt – which raised a fantastic £300 and was won by Pete from Beckers Mechanical.
There was also a raffle which featured prizes kindly donated by our friends from the Crowne Plaza, Tomahawk Steakhouse, Chester Zoo and Storyhouse!
Our sponsors were also able to catch the game as the Blues defeated Atherton Collieries 1-0 courtesy of a fantastic Kurt Willoughby finish.
General Manager Georgina Slawinski said: "It was fantastic to see the Legends Lounge so full and buzzing with enthusiasm ahead of the new season.
"Hopefully this is a sign of things to come throughout the campaign. It was a great opportunity for our guests to sample what we have to offer this season and beyond.
"We'd like to thank everyone who attended and hope they enjoyed their evening with us!"
We also officially launched our hospitality packages for the 2022/23 campaign, and matchday sponsorships have already started to fill up!
Interested in seeing what we have to offer? Email georgina.slawinski@chesterfc.com or call 01244 371376 during office hours for more information and to book!
CLICK HERE TO VIEW OUR COMMERCIAL BROCHURE AND HOSPITALITY PACKAGES FOR  2022-23!