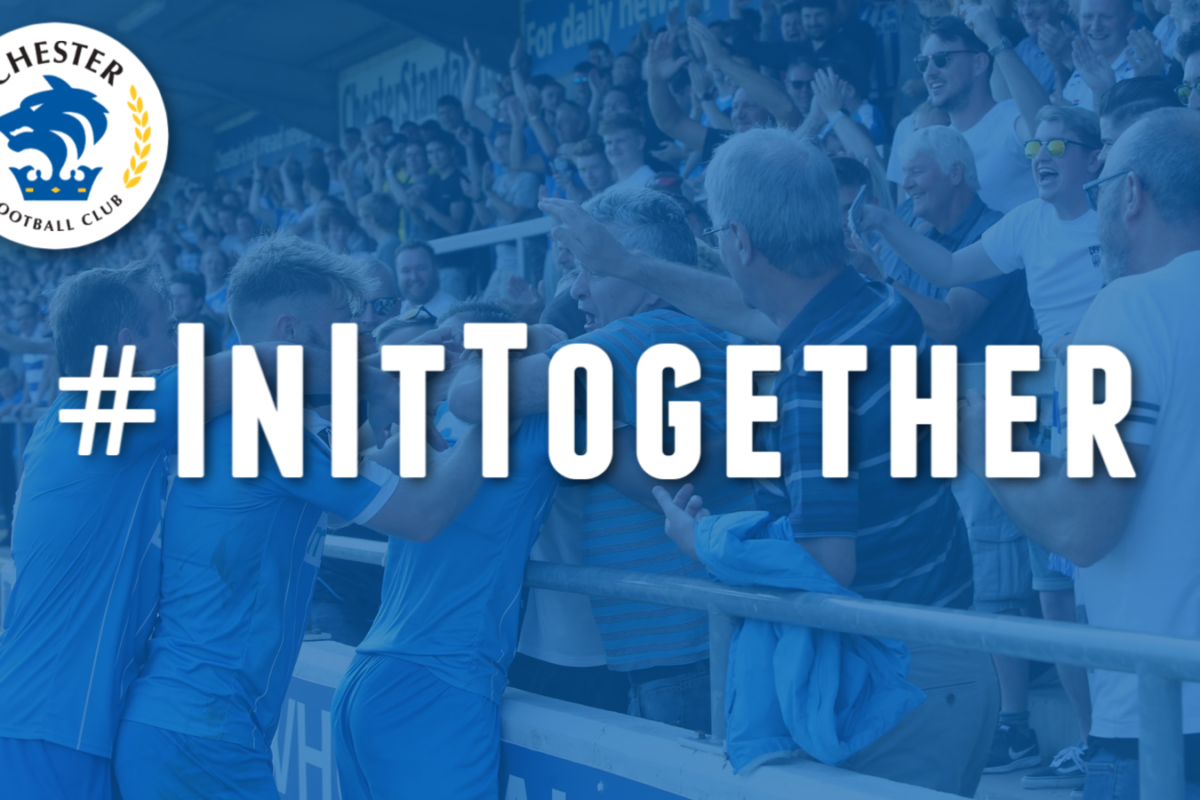 IN IT TOGETHER | Fundraising campaign makes strong start
The #InItTogether campaign has made a storming start with more than £8,000 raised in the first 24 hours. 
 The Blues are getting ready for the National League North play-offs after the tremendous gesture of the players to donate their contractual entitlements back to the Club.
#InItTogether aims to raise £15,000 towards the potential £30,000 costs of the play-offs and the fans have again responded magnificently.
In the opening 24 hours, the campaign has raised £8,597 from 345 supporters to reach 57% of our target.
Many have chosen to pledge £25 or more to be a Face on the Crowd and have a head and shoulders cut-out created of themselves or relative, friend, pet or even a famous face, which will be placed in the Gary Talbot Stand during the play-offs and signed by Bern and Jonno before it is returned to thank you for your amazing support. 
There is still time to secure your Face in the Crowd but we encourage supporters to pledge as soon as possible to enable the cut-outs to be produced in time for the first match. Once you have pledged, please email a good quality head and shoulders photograph to media@chesterfc.com. 
After what has been a challenging time for everyone, the team is determined to give our amazing fans something to cheer and on behalf of everyone at the Club thank you for your incredible support. 
Although you are unable to attend these play-off games in person, your contributions mean you will absolutely be there in spirit and we – players, management and fans – are all #InItTogether. 
Donate or pledge now at www.crowdfunder.co.uk/chester-fc-in-it-together