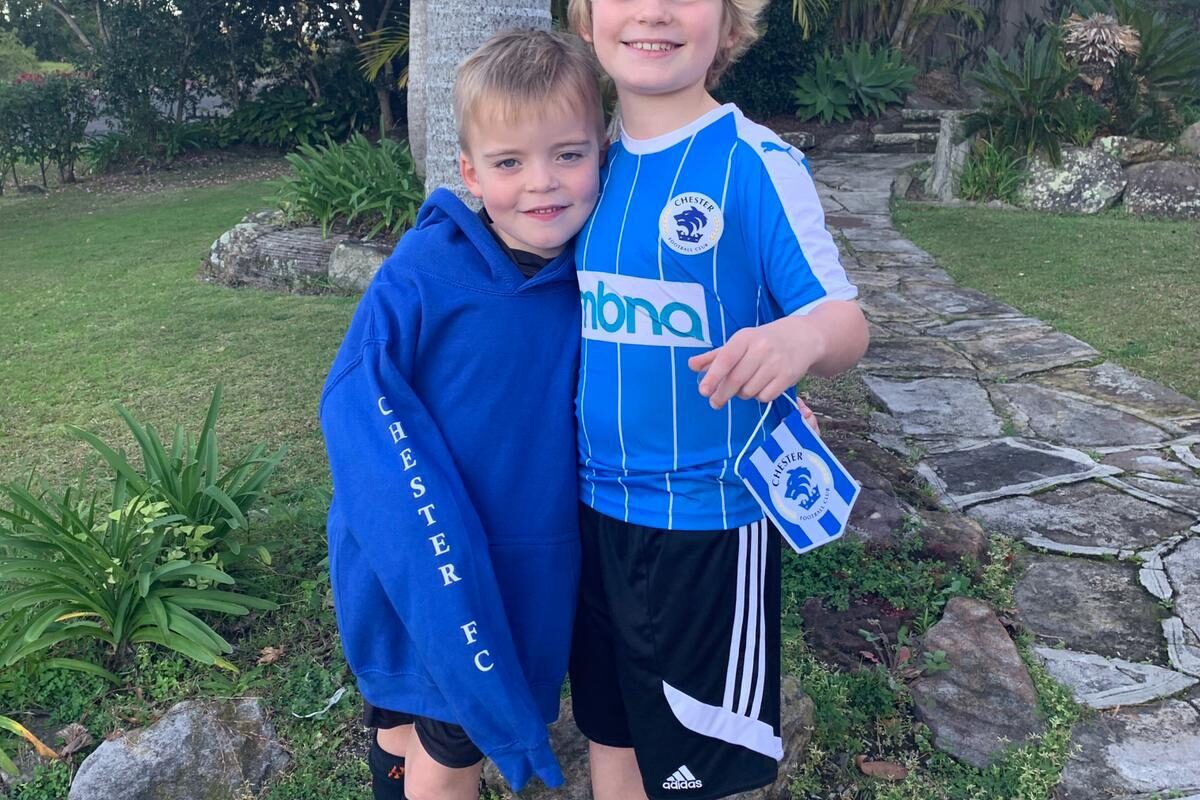 INTERNATIONAL BLUES | Blues gain two new supporters!
When you're a football fanatic named Chester, there's only ever one team to support.
Chester Football Club was delighted to hear from two of our newest fans recently this week, all the way from the other side of the world.
Eight-year-old Chester and his younger brother Alex, aged five, who live in Sydney, Australia, are now proud supporters of the Blues.
Chester's family ordered him a home shirt for his birthday on 23rd May, however the coronavirus pandemic meant he only received his present last week.
Chester has been wearing his new shirt with pride to football training and also researched the Club and the City for a school project.
The brothers have been picking their favourite players from the squad photo postcard and pretend to be them when playing football in their back garden.
The family hope to travel to the UK next year and Chester and Alex have insisted the trip must include a visit to the Deva Stadium.
On behalf of everyone at Chester FC, thank you for your support and we look forward to welcoming you to our Club soon.