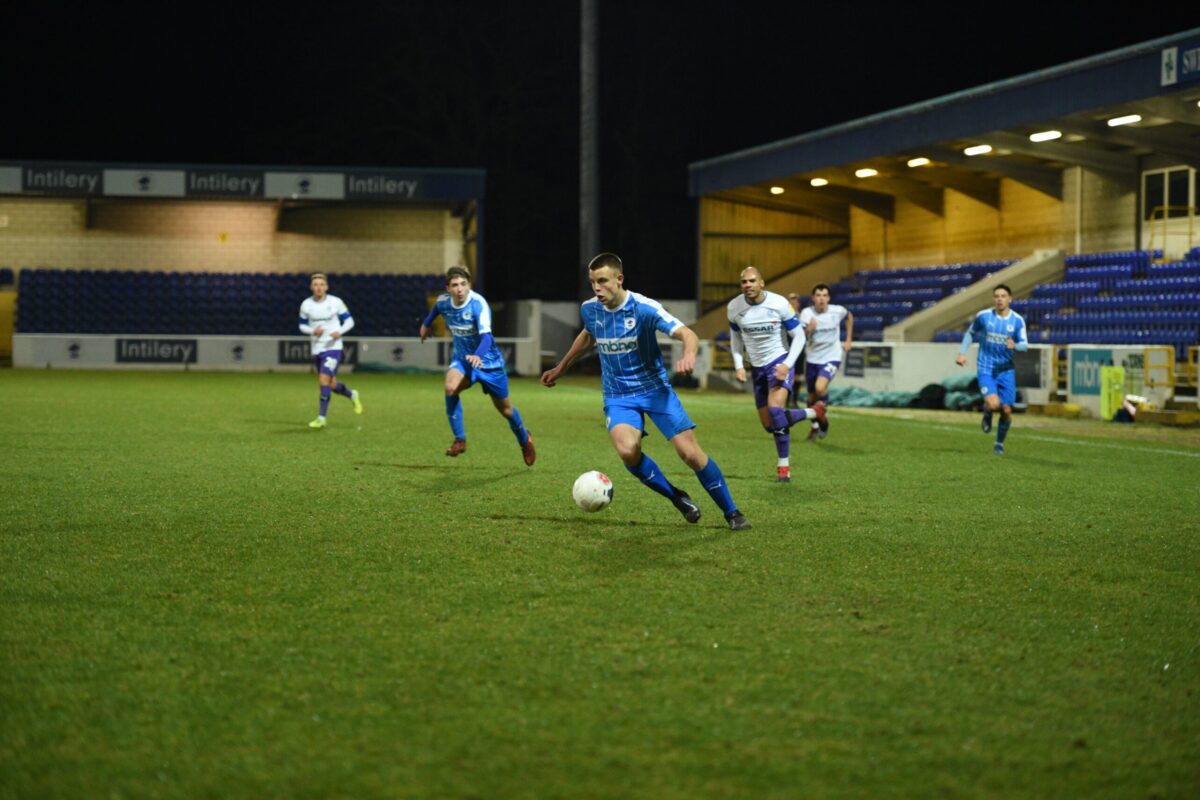 YOUTH | The Will Goodwin story is a special one for the Blues Academy
Last week, Will Goodwin became the latest Academy Graduate to sign professional senior forms with Chester FC.
Back in January, the teenager became the 16th Academy product to make a senior debut for the club (excluding Cheshire Cup).
This landmark was significant, but it is Will Goodwin's story that is particularly special for so many involved in the formation of the Chester FC Youth Academy.
Goodwin first joined the Blues as a nine-year-old in November 2011, as the club established three Junior Age Groups to begin reforming the Youth section that had been closed upon the demise of Chester City FC.
There were just three age groups formed at the time under the stewardship of Mark Howell and Bernard Concannon, with lifelong supporter Jason Bowdler looking after the Under 10's age group and selecting the best local players to represent Chester FC against other like-minded clubs.
Fixtures took place against numerous Football League and Premier League sides as well as other non-league Academies as the Blues looked to get back on the map with regards to Youth Development.
Current Academy Head Coach Calum McIntyre said: "Will came into the club in the first set of Under 10s that were recruited nine seasons ago. Bernard Concannon and Mark Howell had a dream to first establish a Youth Team and then create all the relevant age groups so that we would eventually have a full Youth section.
"Mark and Bernard approached the best local coaches in the area that could recruit the best players from Chester, it was very locally based at first. Jason was an outstanding coach, Chester mad and coached that age group locally and they approached him to set up an age group at Chester FC.
"When you look back, the players Jason brought into the club have gone on to do so, so well. I am so pleased for him that Will has gone on to sign a professional deal at Chester as I know what it will mean to him. Jason was instrumental in bringing me to the club and ultimately the work he started all those years again has borne fruit. I think the world of Jase and I know he will be so, so pleased".
Such was Goodwin's talent at a young age that by the time he was 12, he had been scouted by Bolton Wanderers whilst still with Chester. Will made the move to Lancashire and spent three seasons with the Lilywhites Academy before moving back to Chester at 14.
A coach that is still with the club, Dave Richards, was heavily involved in bringing Will back to the club and said: "I was running the Under 14's at the time when Will left Bolton and we made sure we got him straight back in with us. He flew through the age groups but was a really popular lad too.
"This feels like a massive moment for the Academy to have brought a player through the age groups at the club. The hard work of the likes of Jason Bowdler all those years ago has paid off and we now have to focus on the next ones.
"Our coaches are all volunteers but they work so hard to keep trying to unearth the next gem for Chester, I hope Will continues to be a success and that we will have the next homegrown player knocking on the door soon!"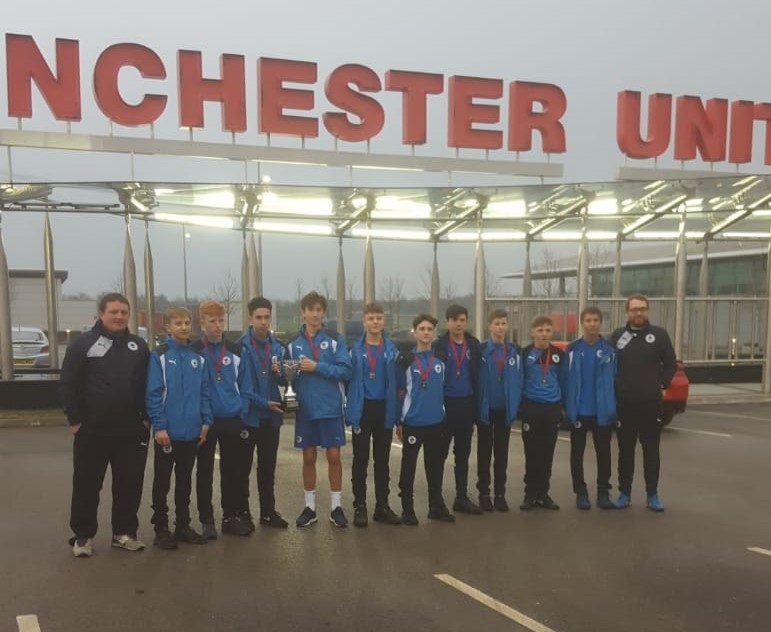 McIntyre added: "This is a real success for the entire Academy. We have obviously had Hughesy (Sam Hughes) and James Jones that joined us midway through their teens and progressed through the age groups but this is a lad that was developed by volunteers, real Chester people and invested their time in his development.
"To have a boy, a local boy, coached by committed volunteers highlights that the Academy pathway works and can continue to succeed. This is a massive – and I mean massive – testament to our Junior coaches and their efforts and I hope they realise how invaluable they are.
"They are an enormous part of Will's success and I want to take the opportunity to recognise them for their efforts. I look at the work that Dave Richards and the team of coaches are ploughing into our younger age groups and it isn't always the easiest to draw attention to.
"I get to see the work that Dave and the team put in to ensuring we have the next batch of youngsters progressing through the age groups and it is incredible and when there is the success of this nature, it is vital that they are recognised and their efforts are celebrated.
"This club is so fortunate to have the team in place with our Juniors and I want to thank them for their magnificent efforts."
A special narrative marks the 16th success story of the Chester FC Academy at Our Club. Congratulations to all involved!
Chester FC Academy Graduates to date:
1) Joe Ormrod
2) Sean Miller
3) Tom Peers
4) Ben Greenop
5) Sam Hughes
6) Matty Waters
7) Tom Crawford
8) James Jones
9) Nathan Brown
10) Alex Downes
11) Matthew Thomson
12) Rhain Hellawell
13) Iwan Murray
14) Lloyd Marsh-Hughes
15) Cain Noble
16) Will Goodwin