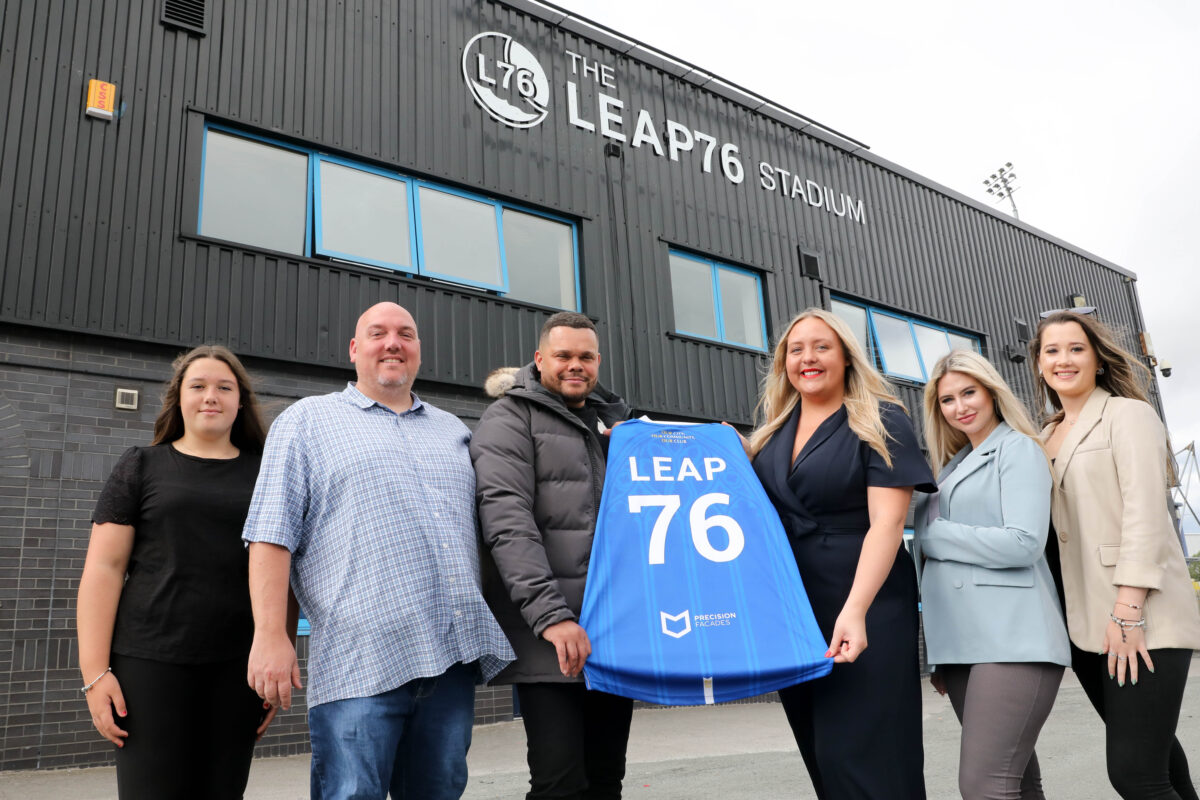 Introducing…the Leap76 Stadium!
Chester FC are thrilled to introduce Leap76 as our new stadium sponsor, taking the naming rights for the Deva Stadium for 2023/24!
Based at Chester Business Park, Leap76 are a training and coaching consultancy business which inspires people to create a better future.
They offer three main services which target different needs…
The Leap76 Growth Academy offers an ILM accredited leadership course for anyone regardless of age, race, gender, religion, position etc and offers a recognised qualification in leadership. The academy can also create bespoke training days or experiences depending on needs. Aspiration and self-improvement are universal and our leadership and mindset courses inspire learners in any setting.
Business Excellence is a unique and proven approach to work-place coaching that transforms businesses, which always provides a 300% R.O.I.
Performance Mindset Coaching is delivered 1-2-1 by the Founder Chris Larsen for anyone from elite athletes to children. Talent and know-how will get you far, but their performance mindset coaching takes you to the next level.
Leap76 will be in attendance at today's game against King's Lynn Town at the newly named Leap76 Stadium – and will be appearing on the pitch at half time.
Chester FC General Manager Georgina Slawinski said:"We are delighted to announce Leap76 as our new stadium sponsor – the first for the club in over three years.
"This is a hugely proud moment for all at Chester FC and a real sign of our continued progression on and off the pitch over the last season.
"The stadium naming rights with Leap76 isn't just about sponsorship – it's a partnership with mutual benefits for both parties.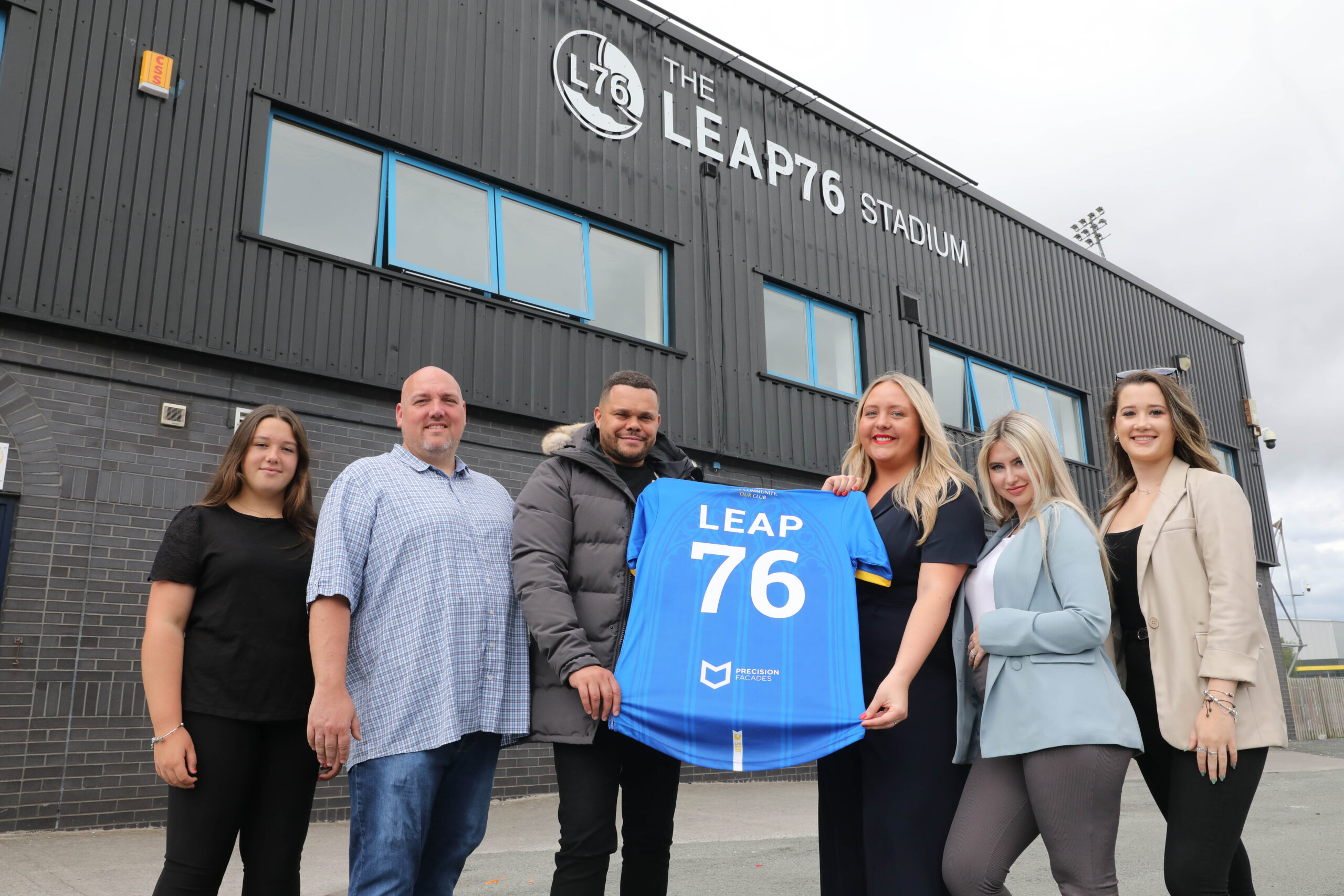 "It was important for us that the club's next stadium sponsor was to be a company with a strong community ethos and passion for collaboration. Leap76 understand our vision and values and perfectly align with them.
"When we met with Chris and his team, their passion for the club and the city was evident. We've been working hand in hand to craft a partnership strategy that includes a lineup of events and fundraising initiatives for the club in the upcoming season.
"We are excited to reveal these plans to the fans and the wider community very soon.
"Thanks to Chris, Rich, and everyone at Leap76 for believing in us and being a part of our club."
The founder of Leap76, Chris Larsen MBA FInstLM, said:"I grew up in Blacon and I've always been passionate about giving back to Chester, so to be a part of the city and Chester FC's history makes me feel a sense of pride that I have never felt before.
"I have achieved a lot in my life, but this is different, this is an opportunity to bring the city together.
"Football clubs are the glue that hold communities together, and Leap76 gets to not only sponsor this, but also contribute to a positive change for Chester.
"I'm phenomenally proud to see our business name up there – now it's all about moving forward and moving up."
Chris is also the ambassador of Platform for Life; Chester's mental health charity.
Established in 2017, Platform for Life provides adults, children and young people in low-income families with a range of free, easy-to-access therapy support within their own communities.
He said: "I want to give back to those communities that I was a product of and try to instil that level of belief in those areas where it is absent."
Richard Brown FInstLM, Director at Leap76 said: "Becoming a partner of Chester FC is a really proud moment for me – the values of the football club are completely aligned with ours as a business and giving back to the community sits at the centre of both organisations' goals.
"I am so excited about the potential of this partnership for both sides and the impact we can have together on the city of Chester and further afield!"
For further information on our new stadium sponsors, visit their official website: www.leap76.com.
We look forward to welcoming supporters to the Leap76 Stadium ahead of today's first home league match of the 2023/24 campaign!