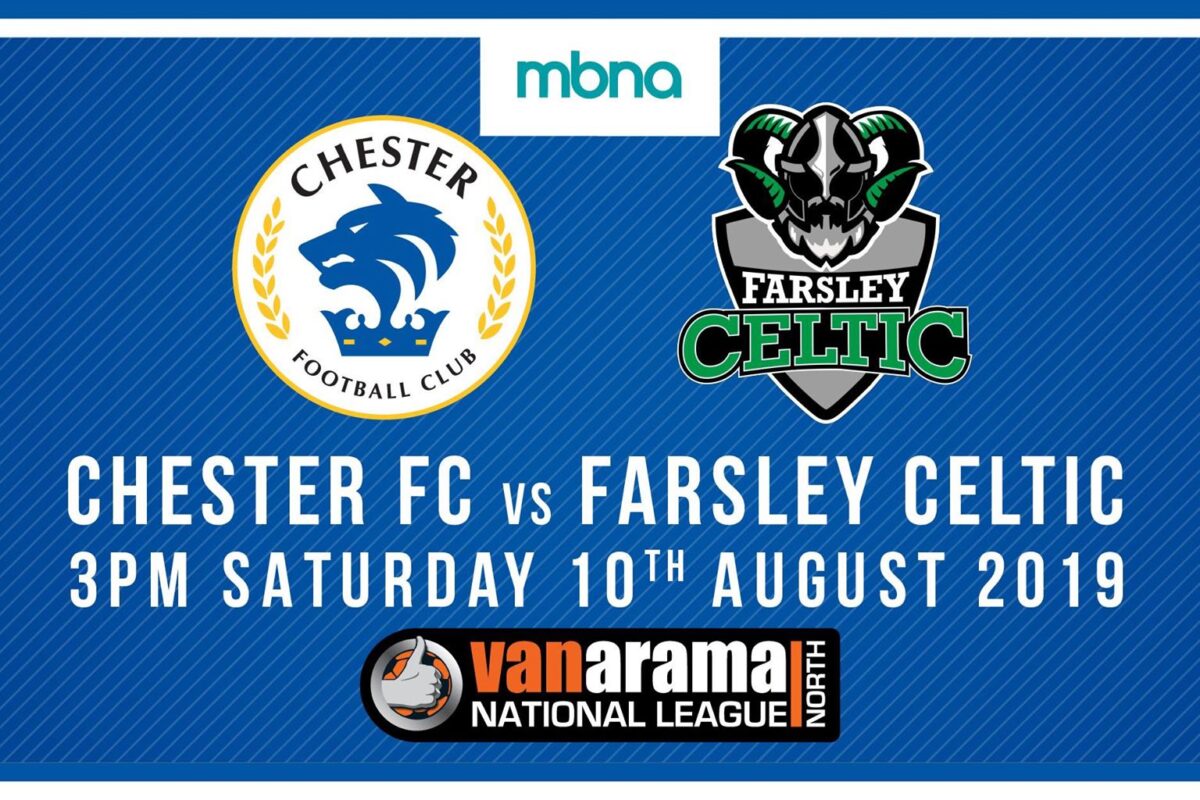 MATCH PREVIEW | Chester vs Farsley Celtic | National League North
Two points from two games to start the season, the Blues will be looking to turn a solid start into a good one tomorrow.

Farsley Celtic provide the opposition at the Deva, a newly promoted side who have enjoyed life so far in the National League North. A difficult looking beginning against Darlington and York City respectively ended with a return of four points – a convincing home win against the former and a solid goalless draw away at the latter.
Anthony Johnson and Bernard Morley's side have battled to two 1-1 draws, coming from behind twice to gain a point, and only conceded two own goals. Positives were definitely on show in both matches, against two sides that are expected to be competing at the top end of the table come April.
Gary Roberts' dramatic deflected effort in the 93rd minute earned the Blues a point in midweek against Altrincham – a top seven side who did the double over us last season. A crowd of over 2,000 was present, and the Blues faithful got a just reward for their support with the incredible scenes sparked when the Blues vice-captain smashed in.
On March 10th 2010, there was the devastating news that Chester City FC and Farsley Celtic FC both went out of business on the very same day. Tomorrow, after years of recovery and success, both clubs face each other in the sixth tier!
The familiar names of Lewis and Nathan Turner play at Farsley – the twins who were fan favourites whilst on loan at the Blues from Leeds United over two spells. Lewis scored the winner at the Deva to clinch the Conference North title in 2013 – and was one of the scorers when Neil Young's side were winners away at Wrexham in the Conference that same year.
LAST TIME OUT
BLUES PLAYLIST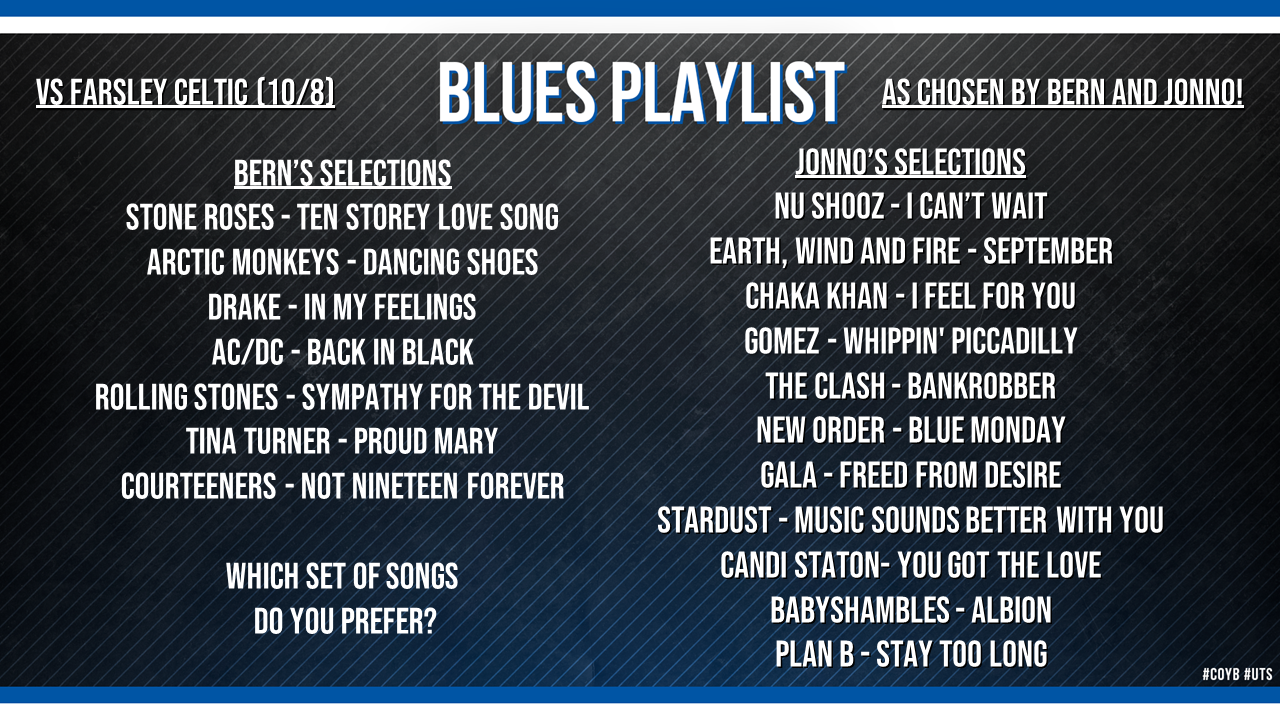 MATCHDAY PROGRAMME
Our 56-page Cestrian matchday programme is available for today's game – and costs just £2.50! Make sure you get yours from our programme sellers or from the club shop before the match. Featuring…
Interview with Joel Taylor
Either/Or with Theo Roberts
A look at our Academy and Women's teams
The History of Football Programmes – courtesy of Solopress
The Big Question – our panel look at the state of money in football!
…and much, much more!
Can't make the game? Buy our programme through the MatchDayInfo App for a reduced cost of just £1.99! It will be available from 7pm.
How do I Download a Match Day Programme?
PURCHASE, DOWNLOAD, READ & ARCHIVE…
1) Search 'MatchDayInfo' either on the iOS App Store or the Google Play Store, the App is free to download.
iOS – https://apps.apple.com/gb/app/matchdayinfo/id1395991281
Android – https://play.google.com/store/apps/details?id=com.matchdayinfo.app
2) Once you have downloaded the MatchDayInfo App, you'll need to register through Facebook, Twitter or Email (MatchDayInfo does not post on your social media platforms)
3) After registering you'll appear on the Home screen. In order to find and follow your team, click on the 'Explore' button on the right side of your screen.
4) Then select 'Team Index', here you will find the clubs profile where you'll be able to follow and see any team information.
5) After following your team, the Match Day Programmes will display either on the 'Events' or 'Archive' section, depending on if there's an upcoming game or not.
6) Once you find the Programme you wish to purchase, simply tap the 'Buy Now' button and follow the In-App instructions. All In-App purchases will go through your Apple / Google account, depending on what service you are using.
7) After downloading your Programme, it'll appear on the screen. Once closing you'll be able to re-open your Programme from your 'Downloads' section.
JE3 BUCKET COLLECTION
There will be a collection tomorrow to help raise funds and awareness for the Justin Edinburgh 3 Foundation.
Following the tragic and untimely death of Leyton Orient manager Justin Edinburgh, which shocked the footballing world, all National League clubs decided that they would support the Foundation, which was set up by Justin's family after his sad passing. by having a bucket collection at their first Saturday home match of the season.
Collection buckets will be placed in turnstiles in the Swansway Chester Stand (East), Swettenham Chemist Community Stand (West), the Harry McNally Terrace (North), and there will also be buckets in the Blues Bar and Legends Lounge too.
The Foundation will be focussing on raising awareness for brain and heart disease and promoting the use of defibrillators in health clubs and gyms.
We thank you in advance for your donations, no matter how big or small as every pound raised will make a significant difference.
FUNDRAISING
The Chester FC Fundraising Working Group will be in and around the ground tomorrow selling football card squares to raise money for the club. Just £1 to enter and £25 for the winner!
CLUB SHOP
The Chester FC Club Shop will be fully stocked with some fantastic brand new leisurewear items – courtesy of Outlanda Apparel.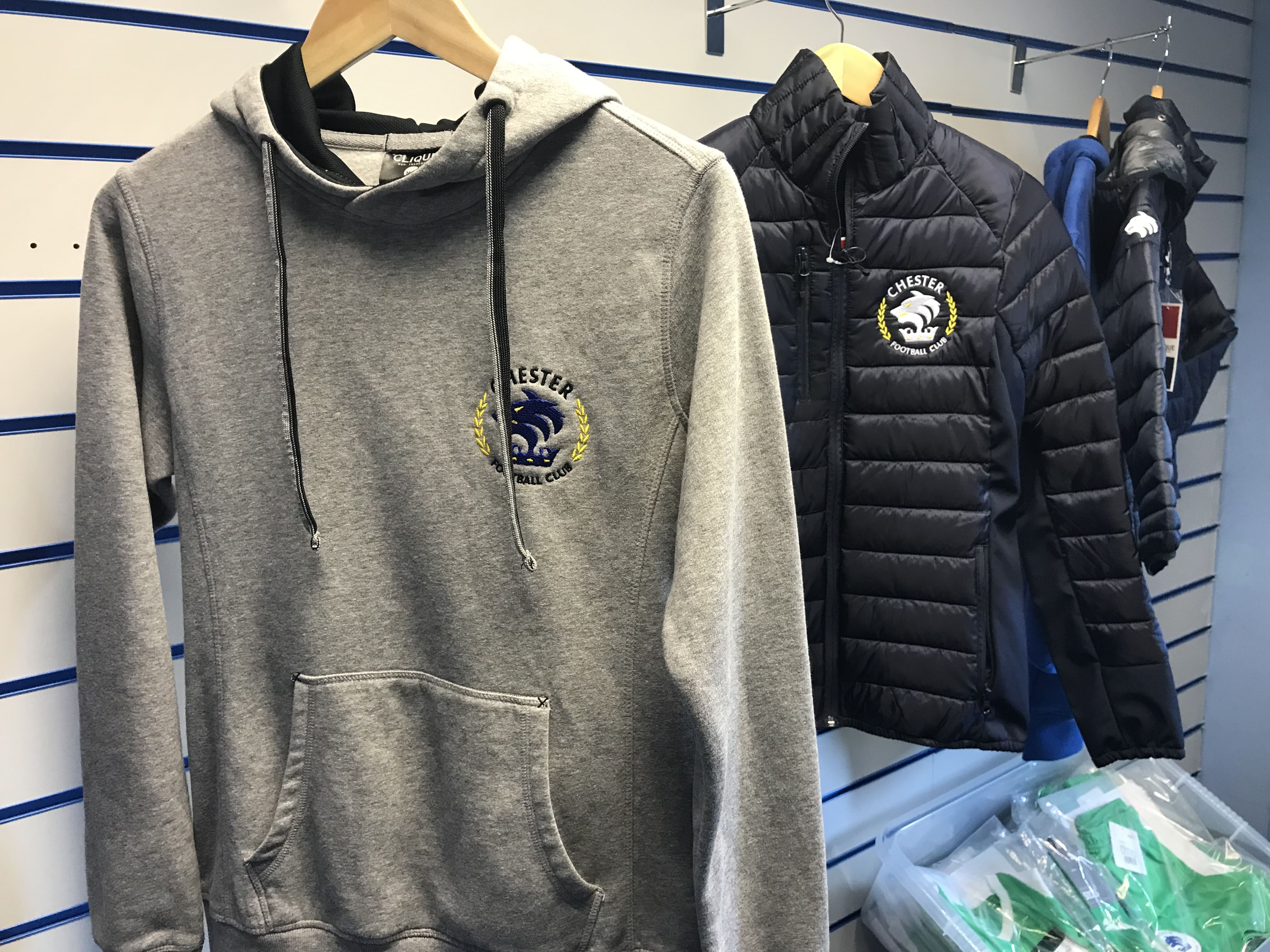 After a fantastic evening of sales on Tuesday night, we will be back open with our fantastic items on show tomorrow before the game!
MATCH DETAILS
Kick off tomorrow is 3pm at the Deva Stadium. The postcode for the ground is CH1 4LT. PAY ON THE GATE PRICES HERE
FREE SEASON TICKET FOR SCHOOLS SCHEME
Chester FC and Chester FC Community Trust have teamed up to provide more than 50 local schools with a free family season ticket for the 2019/20 campaign.
The family season ticket will admit two adults and two children for free to each of the club's home Vanarama National League North fixtures.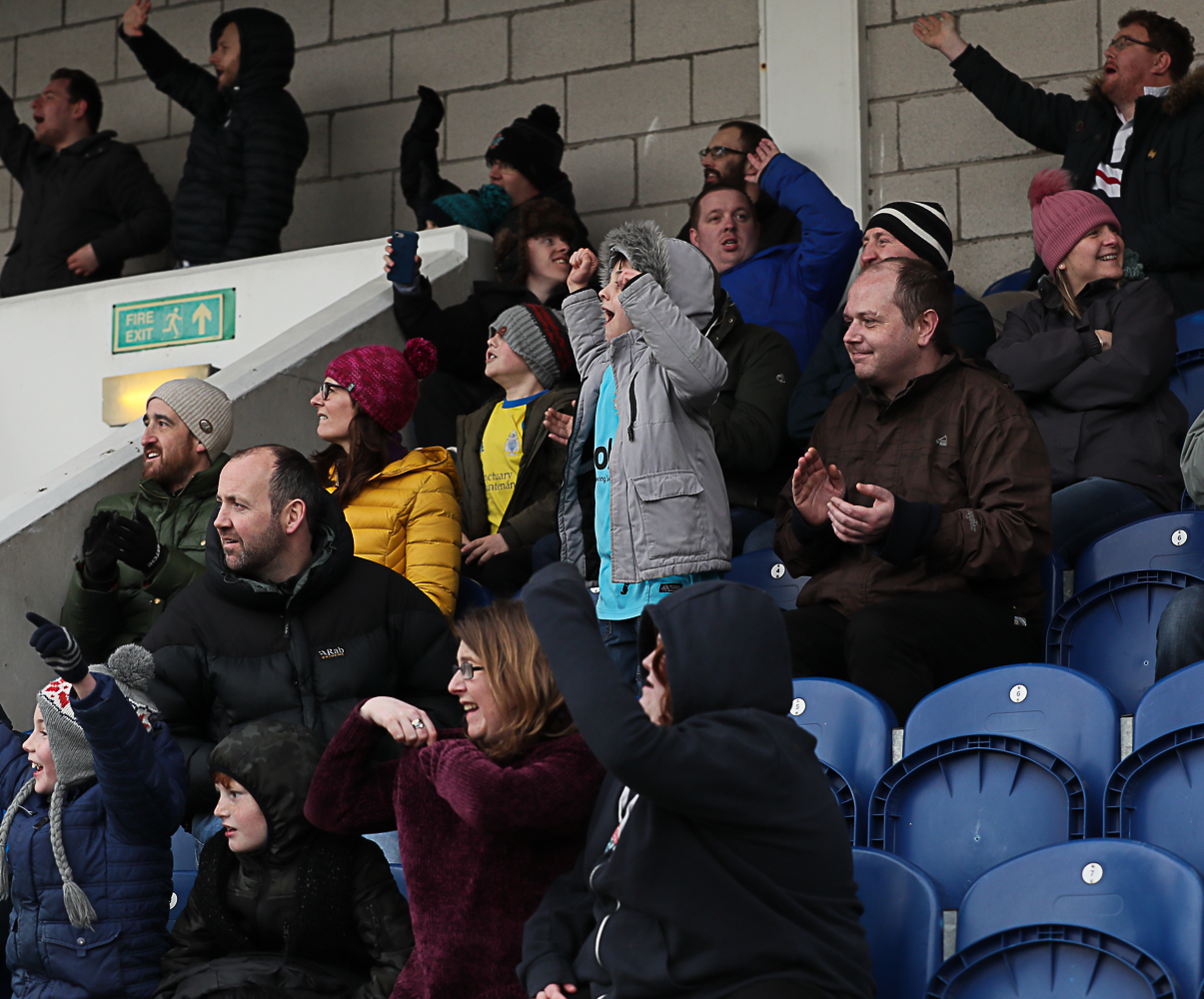 Schools can use the season ticket to reward or incentivise children through the year and although the scheme is not expected to be fully utilised until September, the Community Trust hopes the following points are helpful for visiting families:
1) The season ticket will admit two adults and two children to home league matches during the 2019/20 season. It may be used to admit one adult and three children if required.
2) The season ticket should be presented to the turnstile operator at trunstile six in the Swettenham Chemists' Community Stand (West Stand) on the day of the match. Turnstiles normally open 45 minutes before kick-off.
3) Seating is unreserved so you may sit in any seat you choose, except those marked as 'Season Ticket Holders'.
4) There are refreshment kiosks selling hot and cold drinks and snacks within each stand along with toilet facilities. The Blues Bar at the stadium is also open before and after every game for refreshments and the Club Shop sells a range of clothing and merchandise.
5) An information point is available on matchdays in the ticket office should visitors have any questions or be unsure of where to go.
Both Chester FC and Chester FC Community Trust look forward to welcoming you to the Deva Stadium and we hope you enjoy watching the Blues this season. If you have any questions about the scheme or your visit, please email community@chesterfc.com.
LIVE COVERAGE
The Chester FC Media Team are dedicated to covering every single Blues match home and away. If you cannot make the game, all your links to matchday coverage are below…
COME ON YOU BLUES!