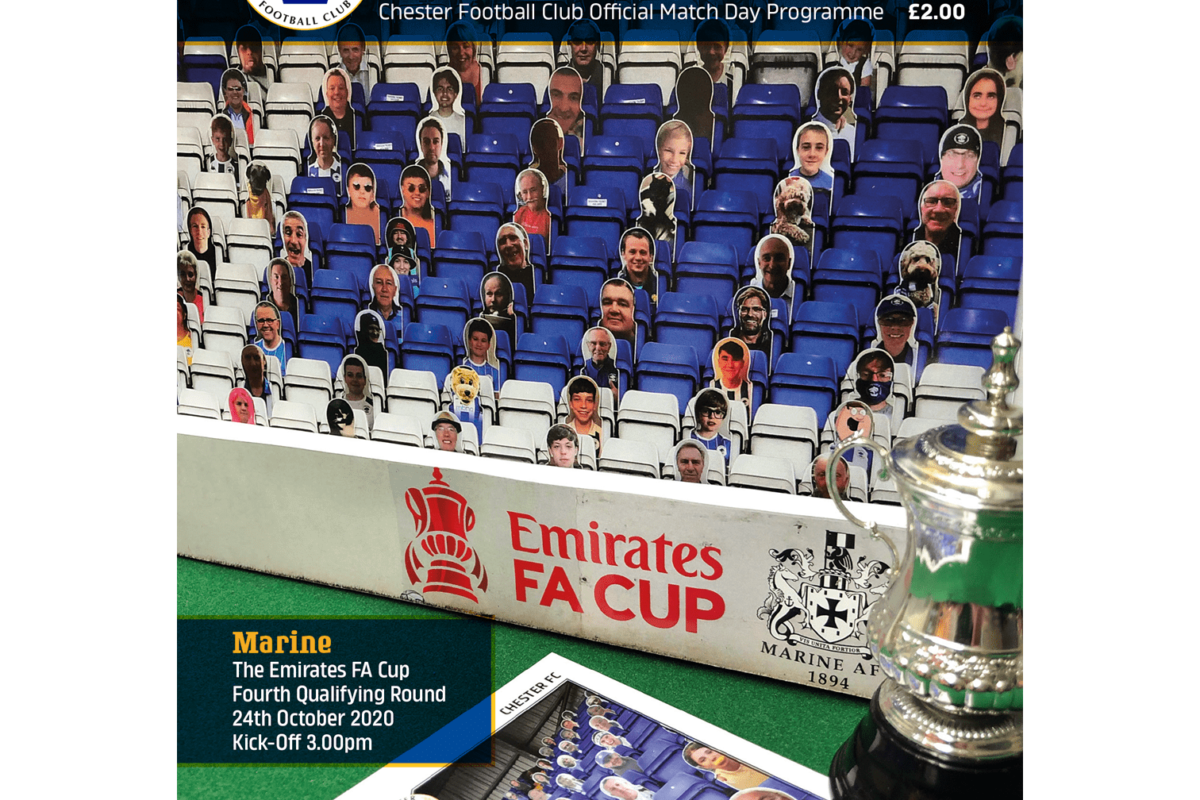 MATCHDAY | Get your copy of The Cestrian Programme!
The Cestrian Programme is on sale for today's Emirates FA Cup tie against Marine!
Digital copies cost just £1.50 – with printed copies £2 plus postage, courtesy of MatchDayCards.
A look at a classic Marine meeting from 2012
The thoughts of the Gaffers
Two memorable FA Cup 4QR clashes
…and more!