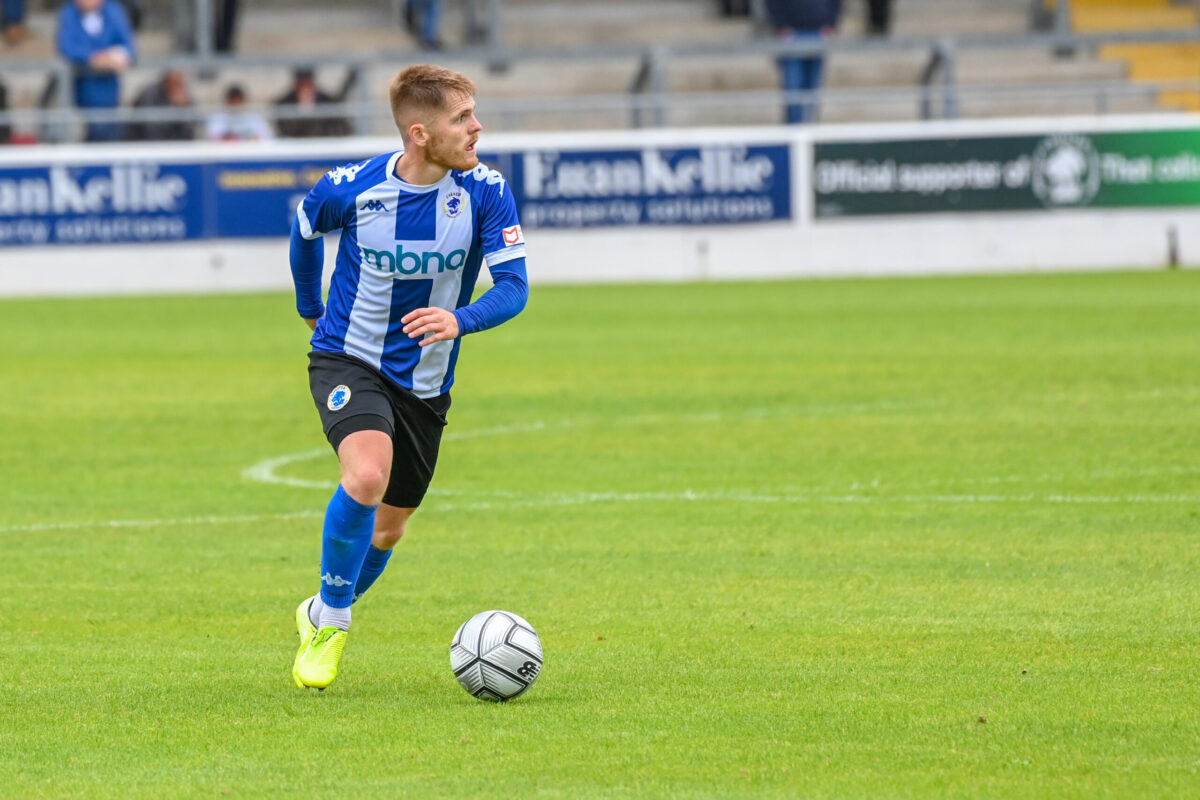 MATCHDAY INFO | Chester vs Bolton Wanderers
Here's all the info you need to know if you are visiting the Deva on Wednesday for our pre-season game with EFL side Bolton Wanderers…
Do I need a ticket to attend the match?
Yes, the easiest way to purchase a ticket is through our online ticketing platform at chesterfc.ktckts.com.
The ticket office will be open for both credit/debit card and cash sales before the game, however we advise arriving earlier than normal to reduce queuing times.
A reminder, kick off at the Deva Stadium is 7pm.
Please note there will be no cash turnstiles available on matchday and we strongly encourage supporters to buy tickets online in advance. 
I don't have my usual seat number on my ticket. Can I change this or sit somewhere else?
Please note unallocated seating will be in operation for this fixture. Please avoid Block E which is reserved for sponsors, guests and officials.
Will parking be available?
Yes, car parking will be free for all supporters.
Do I need to do anything before I arrive at the stadium?
All spectators must undertake a Covid-19 self-assessment before arriving at the stadium and you MUST NOT attend if:
• You feel unwell
• You are self-isolating
• You or someone you have been in close contact with has tested positive
• You or someone you have been in close contact with has symptoms of coronavirus, including a high temperature, a new, continuous cough, sore throat, headache, or a loss or change to your sense of smell or taste
What time should I arrive at the stadium?
Plan your journey in advance and arrive at the stadium in plenty of time. We are aiming to have the ground open between 6pm and 6.15pm for supporters to gain entry.
What happens when I get to the ground?
Please ensure that you arrive in plenty of time to go through the entry procedures. There will be no turnstiles in operation and access will be through the exit gates. Your match ticket has a unique code, which will be scanned upon entrance. You will only be able to gain access through your specified entry point. The use of the NHS App with the stadium QR Code will speed up your entry. Please use the hand sanitiser dispensers that can be found throughout the stadium and avoid bringing large bags into the stadium and only do so if absolutely necessary, to avoid slowing down the stadium entry process.
Do I have to wear a face covering?
We encourage those able to do so to continue wearing a face covering when entering, exiting and moving around the stadium to protect yourself and others.
Will the kiosks and bars be open?
Yes, however there will be some operational changes…
Kiosks: A mobile catering van serving hot food and drinks will be situated outside the corner of the East Stand and Harry McNally Terrace from 5.30pm to 7pm.
Kiosk 1 (East Stand north end) will be open from 6pm until 7.45pm serving pies, hot and cold drinks and confectionary.
Kiosk 8 (East Stand south end) and Kiosk 6 (North Stand west end) will be open from 6pm to 7.45pm serving pies, hot and cold drinks and confectionary.
Blues Bar: The bar will be open before the match from 5pm. Please note the bar will not be open after the game. Table service will be provided and you will need to wear a face covering and provide details for NHS Test and Trace. There are 60 seats available in tables of four and two tables of six with booking recommended. Bookings can be made on 01244 373976 or 07956 788490.
Will the Club Shop be open?
Yes, the club shop has been restocked and will be open from 5pm to 7pm. Don't forget you can also shop online at www.chesterfcretail.com.
Will I be able to buy a programme?
Yes, we are producing a double issue matchday programme covering the Fleetwood Town and Bolton Wanderers fixtures. A limited number of copies will be available to purchase in the club shop, however you can order digital copies for £1 and printed copies for £2 plus postage from MatchDayCreative here.
Will there be toilets available?
Yes, when using toilet facilities, please continue to be patient and considerate towards other users, and maintain good hand hygiene at all times around the stadium – use the sanitiser dispensers provided and avoid touching your face, or handles and railings whenever possible.
I have another question or query. Can you help?
Please email info@chesterfc.com or phone 01244 371376 and we will do our best to assist you. We are receiving more enquiries than usual at present so your patience is appreciated.