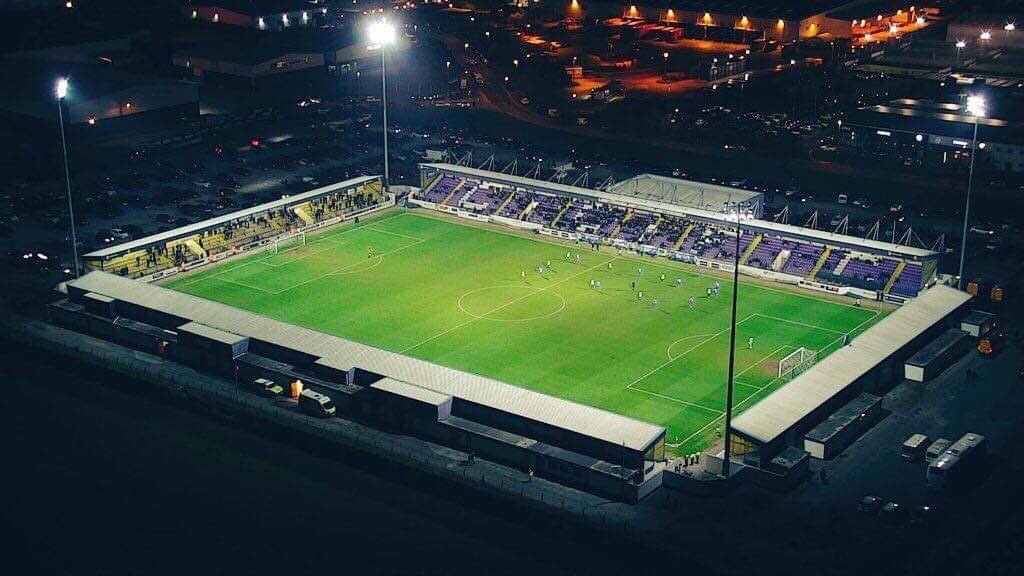 #MatchDayInfo | Chester vs Chorley
Chorley visit the Deva on Good Friday, and here's all the info you need to know ahead of the game…
Kick off at the Deva Stadium (CH1 4LT) this Friday is 3pm.
Do I need a ticket to attend the match?
Card payments are available at the turnstiles in all stands, enabling fans to pay with contactless, chip and pin and Apple Pay and Google Pay.
If you wish to pay with cash, you will need to buy your ticket from the Ticket Office before the game, however we advise arriving earlier than normal to reduce queuing times. Cash is no longer be accepted at the turnstiles.
The quickest and easiest way to buy match tickets is via our online ticketing platform at chesterfc.ktckts.com. Online sales will now be available until kick off and you simply need to present your printed ticket or mobile phone to be scanned at the turnstile.
Please note, ticket prices have been frozen for all categories for 2022/23 when purchasing in advance, either online or from the ticket office up to the day before a game.
There will be a £1 increase on matchday-only prices when buying online, paying at the turnstile or purchasing from the ticket office on the day of a game.
There is no change for season ticket holders, who simply need to present their season ticket card at the relevant turnstile to enter the ground, as do Cestrian XI holders.
Which turnstile should I use?
Please make a note of which turnstile you need to use before arriving at the ground. Club officials and volunteers will be on hand outside the stadium to help supporters who need assistance.
Please note changes for this fixture with Chorley supporters now housed in The Hipkiss Stand.
The Gary Talbot (East) Stand
1 – Season ticket and matchday tickets (Blocks F-I)
1A – Card payments (Blocks F-I)
2 – Season tickets and matchday tickets (Blocks A-D)
3 – Card payments (Blocks A-D)
Harry McNally (North) Terrace
4 – Season tickets and matchday tickets
5 – Card payments
Swettenham Chemists' Community (West) Stand
6 – Season tickets, matchday tickets and card payments
7 – Matchday tickets and card payments
The Hipkiss (South) Stand
8 – Entry for ALL away fans (Tickets and card payments) **Chorley tickets go off sale at 5pm Thursday, no away tickets will be sold on the day of the game**
The Ticket Office will be open for supporters wishing to pay using cash and collections. Cash will no longer be accepted at the turnstiles.
Will parking be available?
Matchday parking is available for non-pass holders along with car park pass holders, blue badge holders and reserved parking.
The cost of parking for non-pass holders is £3 per car and will be cash only. We kindly request non-pass holders bring the correct money as change will not be given.
If you have purchased a car park pass but have still to pick this up, please give your name to the car park stewards at the gate to enable you to park and collect your pass.
What happens when I get to the ground?
Please ensure that you arrive in plenty of time to go through the entry procedures. The turnstiles will be in operation and to enter the ground you will either need to present your season ticket or match ticket to be scanned, or pay using a card.
Will the kiosks and bars be open?
Yes, check out what food and drink options we have available in our What's On guide. Visit chesterfc.com/news later today for more info.
Blues Bar: The bar will be open before and after the game.
Will the Club Shop be open?
Yes, the club shop will be open before the game. Don't forget you can also shop online at www.chesterfcretail.com.
Will I be able to buy a programme?
Yes, our matchday programme The Cestrian will be available to purchase in the club shop and from our programme sellers before the game priced £2.50. You can also order digital copies for £2 and printed copies for £2.50 plus postage from MatchDayCreative here.
I have another question or query. Can you help?
Please email info@chesterfc.com or phone 01244 371376 and we will do our best to assist you.