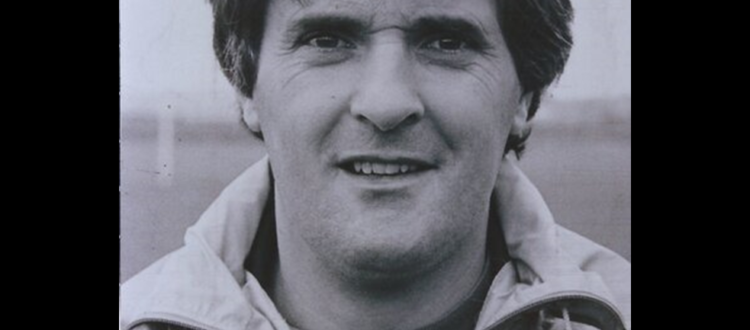 OBITUARY | John Sainty (1946-2023)
John Sainty, who has sadly passed away at the age of 77, served Chester as Manager for 12 months between November 1982 and November 1983.
When John was appointed he was faced with the unenviable task of managing a club at one of its lowest ebbs as severe financial constraints affected many decisions. In many weeks he had to rely heavily on non-contract players in order to field a team but he did mastermind two notable victories. In the Milk Cup, in 1983/84, the Seals overcame a 3-0 first round first leg deficit against Bolton Wanderers with an impressive 3-0 triumph at Sealand Road to go through on penalties and this was followed, in the second round, by a first leg 1-0 win over second tier Leeds United at Elland Road with a goal from Andy Elliott.
John started his footballing career as an apprentice at Tottenham Hotspur before going on to play in the Football League with Reading, Bournemouth, Mansfield and Aldershot. After serving on the coaching staff at Norwich he moved with John Bond to become assistant at Manchester City and Burnley before replacing Cliff Sear at Sealand Road. Initially appointed as 'caretaker coach' for a six week period this role was extended until Easter when he was finally confirmed as manager. Chester finished the season in 13th place, a respectable achievement given the financial economies which had seen John lose two members of his coaching staff, Jim Walker and Vince Prichard.
For the 1983/84 season the newly renamed Chester City faced even deeper financial problems and after losing leading scorer John Thomas to Lincoln John also had to contend with an even lower budget as the wage bill was slashed in half. Although he did bring in future Welsh international Andy Holden it was a measure of how difficult the situation was by the fact that two players, Paul Raynor and Trevor Phillips, rejoined the club after being released when Chester had been relegated in 1982.
A season of struggle was inevitable and with only one league win John was relieved of his duties with Chester bottom of Division Four.
John went on to serve Glossop North End and Mossley as a manager before serving as assistant manager at Stockport County and then moving back down south to become Academy Director at Southampton and managing Lymington & New Milton and Bemerton Heath Harlequins in the Wessex League.
The club send out their condolences to his family and friends.