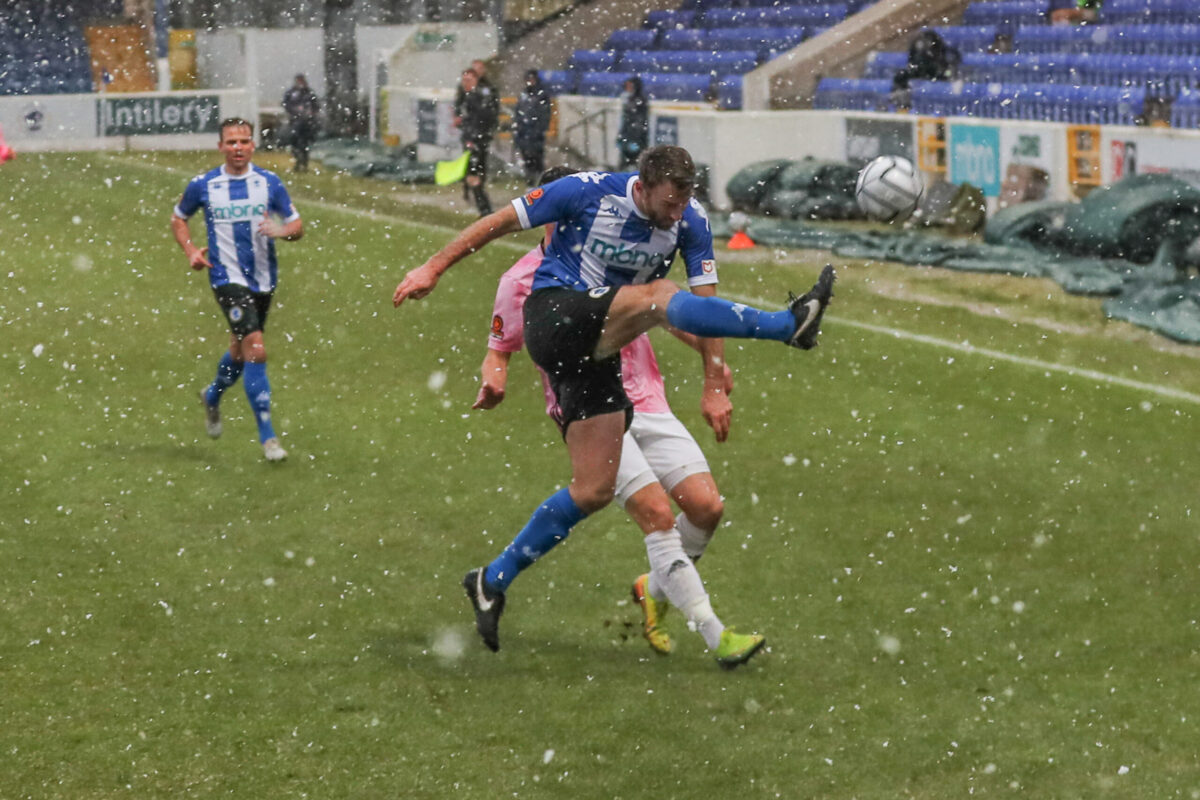 NEWS | Blues to host first-team talent ID event
Chester FC will host a first-team talent ID event across May Bank Holiday weekend and is inviting expressions of interest from players who wish to put themselves forward to the club.
The event aims to provide a platform for players with the talent and desire to play for Chester FC to showcase their abilities and will take place on Saturday 1st, Sunday 2nd and Monday 3rd May.
With COVID-19 resulting in significant reductions in playing and development time over the past two seasons, we believe an innovative approach is needed to ensure players are not deprived of opportunities to challenge themselves and progress.
Blues' Joint Manager Anthony Johnson said: "Over the last few seasons we have been successful at identifying players who have perhaps slipped through the net at other football clubs and given them a platform to express their talents.
"As a management team we're fully committed to carrying on the tradition of giving young, hungry players the opportunity of progressing their careers at Chester Football Club.
"We're delighted to be able to offer this opportunity to aspiring players wanting to showcase their abilities with the possibility of joining this great club. Are you the next George Glendon?"
The event is free to attend and open to players aged 18 or above who are not under contract with another club. Prospective attendees must complete an expression of interest via the link below. Please note that only those applicants invited to attend will be contacted and if successful you will need to be available for all three days.
Chester FC play in the National League North at Step 2 of the National League System and we expect most applicants to demonstrate playing experience within a Premier League or EFL academy or at Step 4 or above.
The event will adhere to current COVID-19 guidance and a range of safety protocols will be in place to protect players, staff and volunteers.
If you have any questions or would like further information, please email info@chesterfc.com.