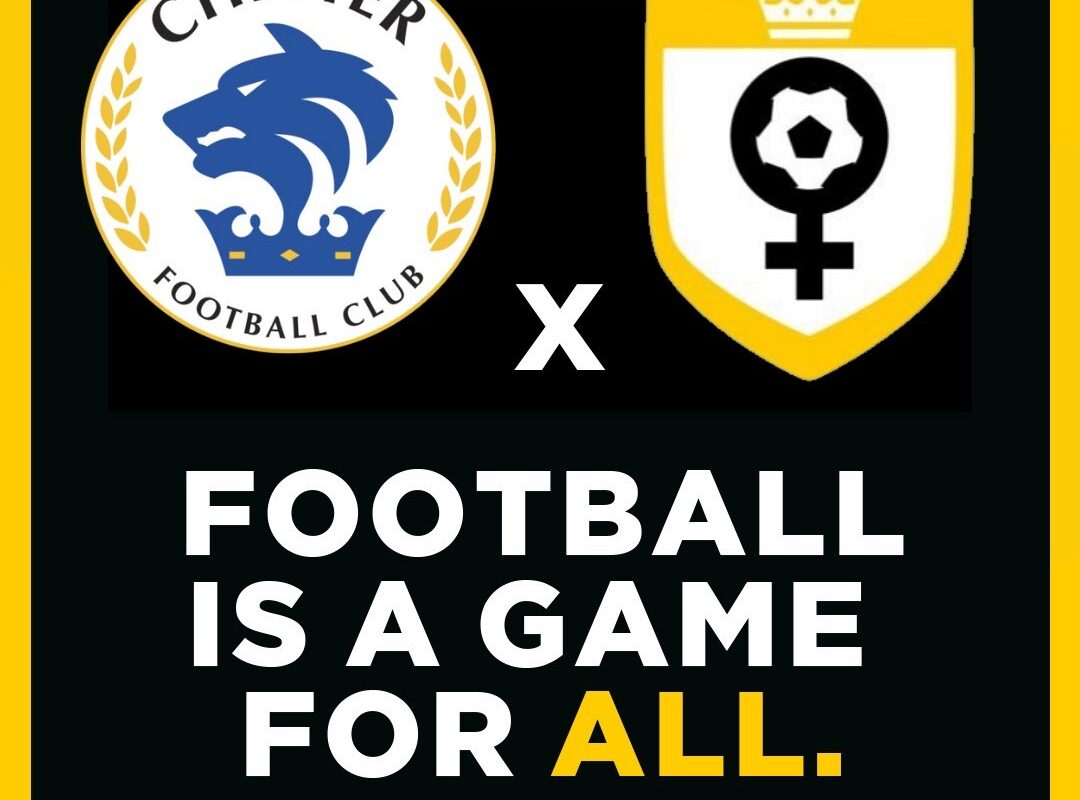 NEWS | Chester FC announce partnership with Her Game Too!
Chester Football Club are delighted to announce a new partnership with Her Game Too, which aims to raise awareness on sexist abuse within football.
We are joining a number of other clubs from the Premier League, EFL, National League and beyond to show our commitment to the cause, helping to create further awareness around the problems females can face both on matchdays and online away from fixtures.
As part of the launch for this exciting new partnership, we can confirm that Chester FC and its Community Trust has committed to providing female supporters with free sanitary products at the Deva Stadium.
Founded in May 2021, Her Game Too is a voluntary organisation ran by female football fans who are committed to growing the campaign with the aim of fostering an ethos in football in which women are welcomed and respected equally.
Alongside working full-time in their day jobs, the team dedicate their hours around this to support the progression of Her Game Too.
They strive to be a catalyst for positive change and are driven by the same ideas they initially founded their Non-Profit Organization upon – support, empowerment, and progress.
Of their many aims, Her Game Too is designed to create awareness, educate people, and develop a strong sense of community.
Lucy Ford, Co-Founder of #HerGameToo said: "We are delighted to be partnered up with Chester FC and we look forward to working together to ensure Chester FC is an inclusive environment for all women and girls to attend games."
Chester FC General Manager Georgina Slawinski said: "We are fully behind the Her Game Too campaign and everyone at the club is very pleased to be partnering up with them.
"Being both an avid football fan and working within the sport, I personally know how important it is to foster an ethos within football where women feel safe, welcomed and respected.
"To celebrate this partnership, we will be dedicating one of our home fixtures in 2022/23 to the campaign – more information on this will be announced in due course.
"We will continue to work closely with the Community Trust to promote equality, diversity and inclusion and tackle discrimination. This football club is for everyone."
If you would like more information around the organisation, please visit: www.hergametoo.co.uk.