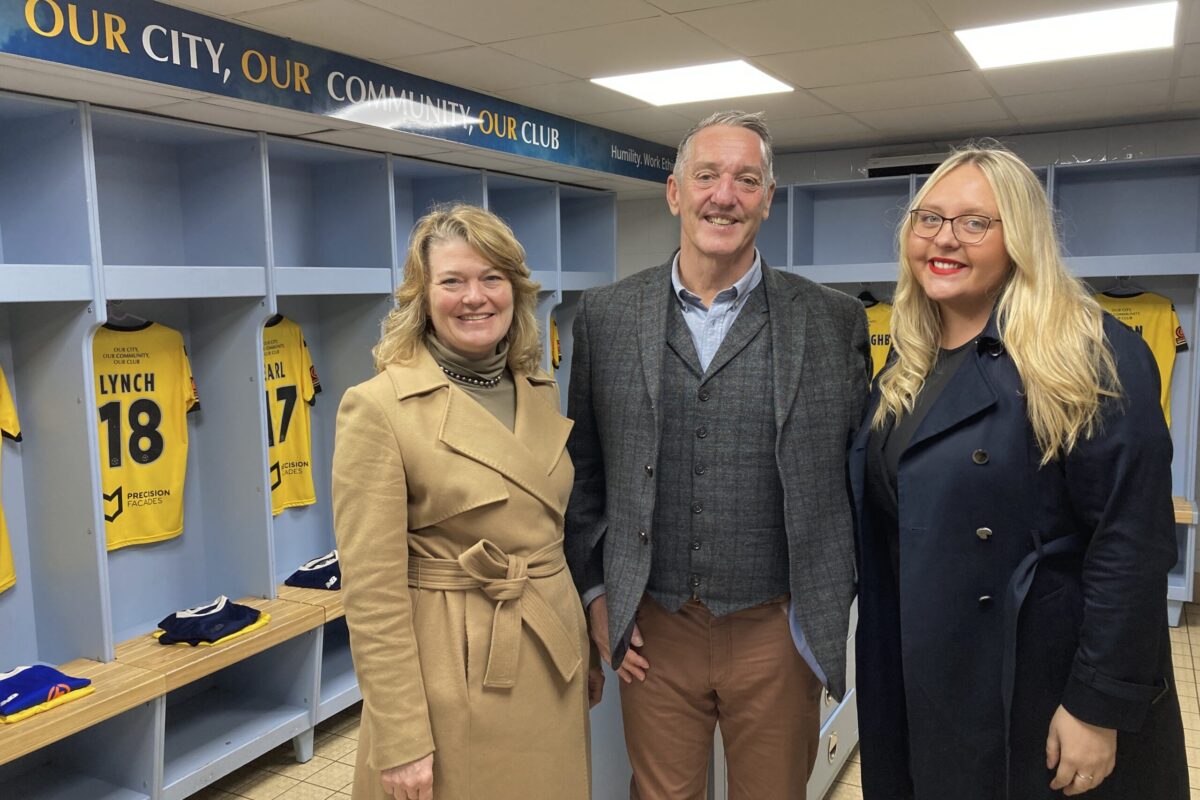 NEWS | Chester FC become latest Corporate Member of Chester Business Club
Chester FC is pleased to announce we have joined the Chester Business Club, in a partnership that aims to add further value to the local community.
In addition to increased collaboration between both organisations, the CBC will also be our Match Sponsor when the Blues host Farsley Celtic on Saturday, 15th April.
On a recent visit to the Deva, Roy Shelton (Chair of CBC), Jan Chillery (Vice-Chair of CBC) and Georgina Slawinski (General Manager of Chester FC) laid out plans for the exciting new relationship, which includes:
Additional sponsorship opportunities for CBC members at Chester FC
Attendance of Chester FC at CBC events aimed at increasing awareness and support for the club on matchdays and beyond
How a wider audience can become involved at a volunteer level to aid Chester FC's growth
Roy Shelton said: "CBC are delighted to welcome Chester FC as our latest Corporate Member, and we are very excited about the ways in which our two organisations can collaborate and reach more people in our community.
"Supporting our local businesses, charities and sports clubs' growth and sustainability is at the heart of why CBC exist.
"The benefits of watching and participating in sports-based activities has so many mental health and wellbeing benefits and we are proud to be sponsoring and supporting Chester FC."
Blues GM Georgina Slawinski said: "Chester Business Club has almost 200 leading businessmen and women as members, many with prestigious roles and well-known businesses, and being a corporate member will allow us to expand our network to achieve further business growth.
"We look forward to working closely with the CBC and its members to continue embracing the local footballing community and reaching out to the wider community."
"I would like to thank all at Chester Business Club for their support, and we look forward to welcoming them as our Match Sponsor on 15th April for the Farsley Celtic match."