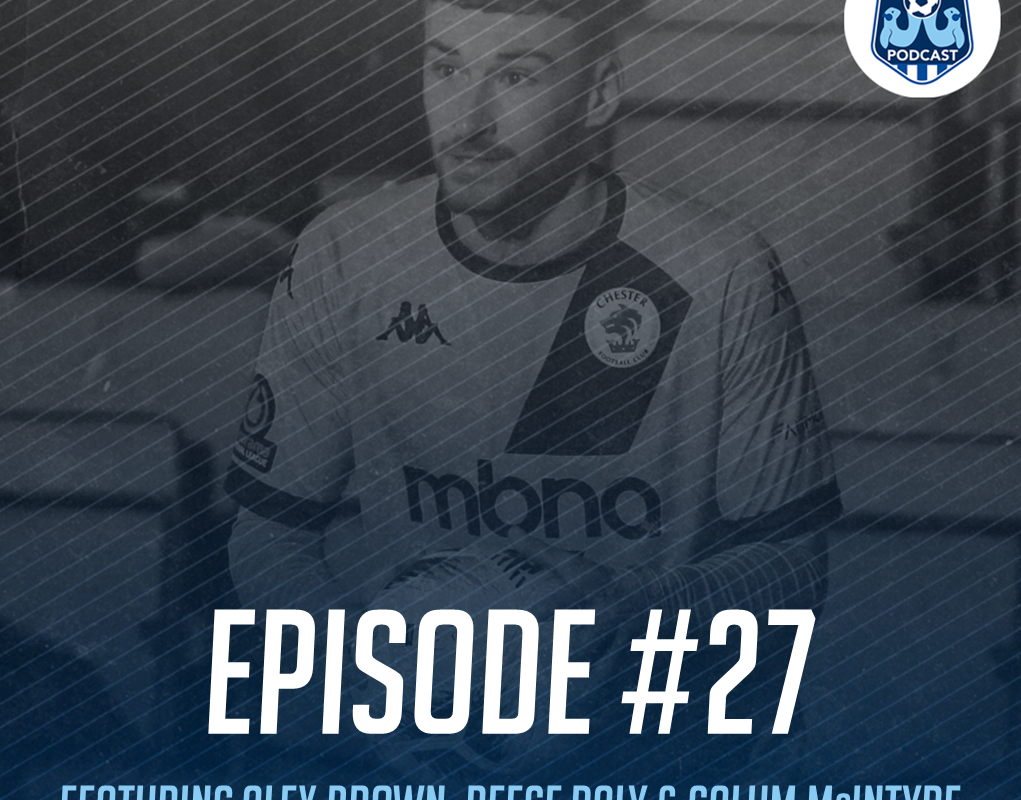 THE SEALS PODCAST | Episode #27 is now live!
Episode #27 of The Seals Podcast is now live and available on thesealspodcast.buzzsprout.com.
The January episode of the Official Chester FC Podcast has arrived!
Host Albert Davies speaks to left-back Alex Brown, midfielder Reece Daly – who signed his first senior deal with the club this month – and Manager Calum McIntyre.
New episodes of the Podcast are released every month. We are now on all of your favourite apps, including: Apple Podcasts, Spotify, Google Podcasts, TuneIn and many more!