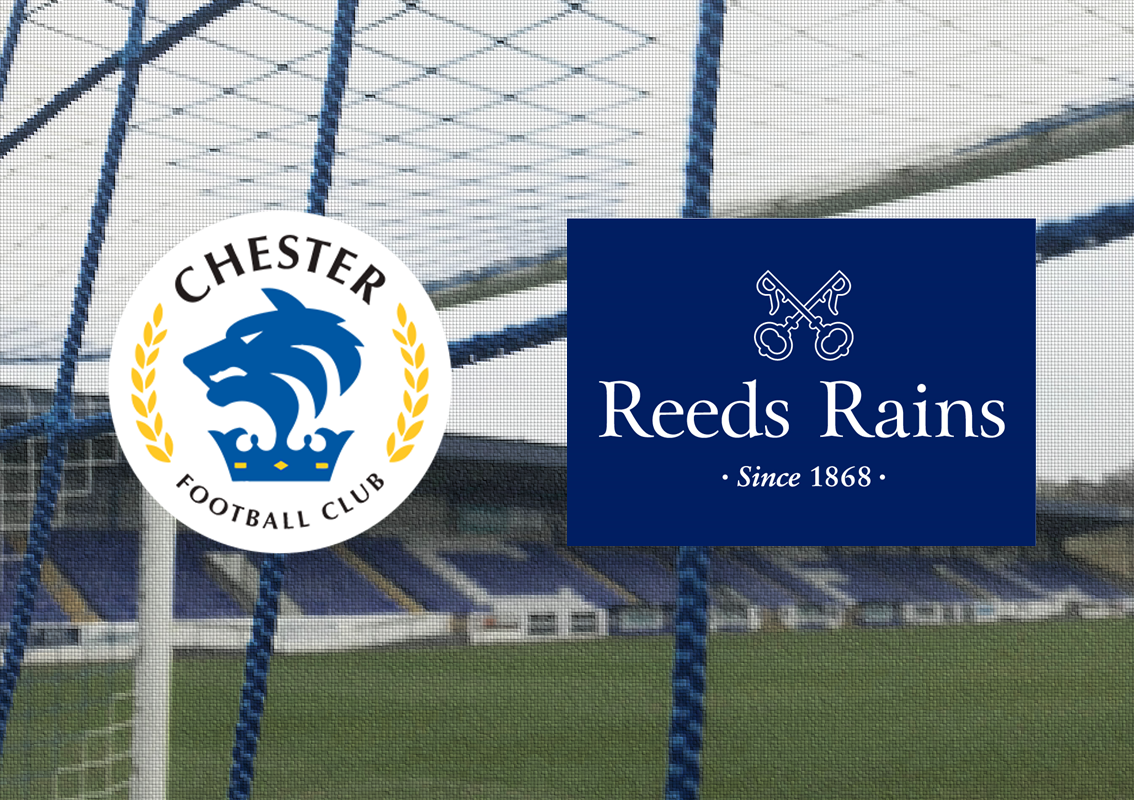 NEWS | Chester FC welcome Reeds Rains as Digital Media Partner!
Chester FC are pleased to welcome Reeds Rains on board as our Digital Media Partner!
The sponsorship from the established Estate Agent with over 150 years' experience of delivering property services will see Reeds Rains branding across our social media channels and also featured on our YouTube channel Chester FC TV and audio commentary service Seals Live.
Dean Vian, Lettings Manager of Reeds Rains, said: "Everyone at Reeds Rains is very happy to be working with Chester FC.
"The Club have a fantastic connection with the local community and we have plenty of Blues supporters who we work with – so we are delighted we could build up this partnership."
Albert Davies, Media and PR Officer of Chester FC, said: "We are thrilled to welcome Reeds Rains on board.
"They're supporting the club at a crucial time coming out of the pandemic and have a local presence in terms of being based in the City Centre with an office on Watergate Street.
"Hopefully this is a partnership that runs for many years to come. I'd personally like to thank Dean for his support in helping to put this sponsorship together."
Reeds Rains Chester has been serving the local community for many years.
The Chester branch has a fantastic team comprising of a Branch Manager, Lettings Manager and Sales and Letting Negotiators.
Together they have over 30 years property industry experience and a vast amount of invaluable knowledge of this historic city. For more information visit www.reedsrains.co.uk.
Everyone at Chester FC would like to thank them for their support of the Blues!