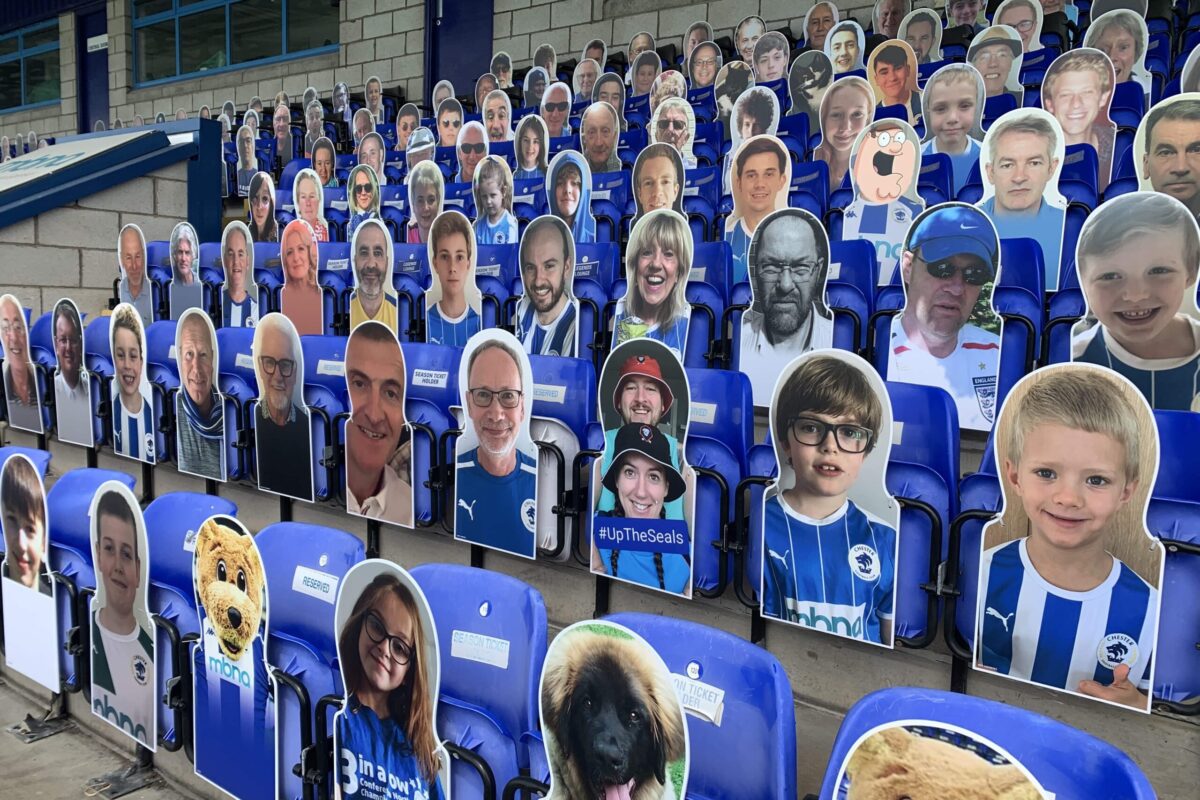 NEWS | Face in the Crowd and Boost the Budget pin badge collections
Face in the Crowd cut-outs and Boost the Budget pin badges can be collected from the Deva Stadium ticket office throughout next week.
The ticket office will be open for collections between 1pm and 3pm from Monday 12th to Friday 16th April.
The cardboard cut-outs have been in place since last summer while matches have been played behind closed doors, but we are optimistic supporters will be returning in person for the start of pre-season.
To arrange collection, please email fans@chesterfc.com confirming when you wish to collect your cut-out so we can ensure this is ready for you. If you would like to have your cut-out posted, please contact us to arrange postage and payment.
Please note a small number of cut-outs have unfortunately sustained damage during the season, however we can arrange for these to be replaced if required.
Boost the Budget contributors who have still to collect their limited edition Chester FC 10th anniversary pin badges will also be able to do so next week. If you not live locally or are unable to collect, please email boost@chesterfc.com to arrange postage in the week commencing Monday 19th April.
The Club wishes to place on record its appreciation of our fans and the incredible support they have provided over the past 12 months.