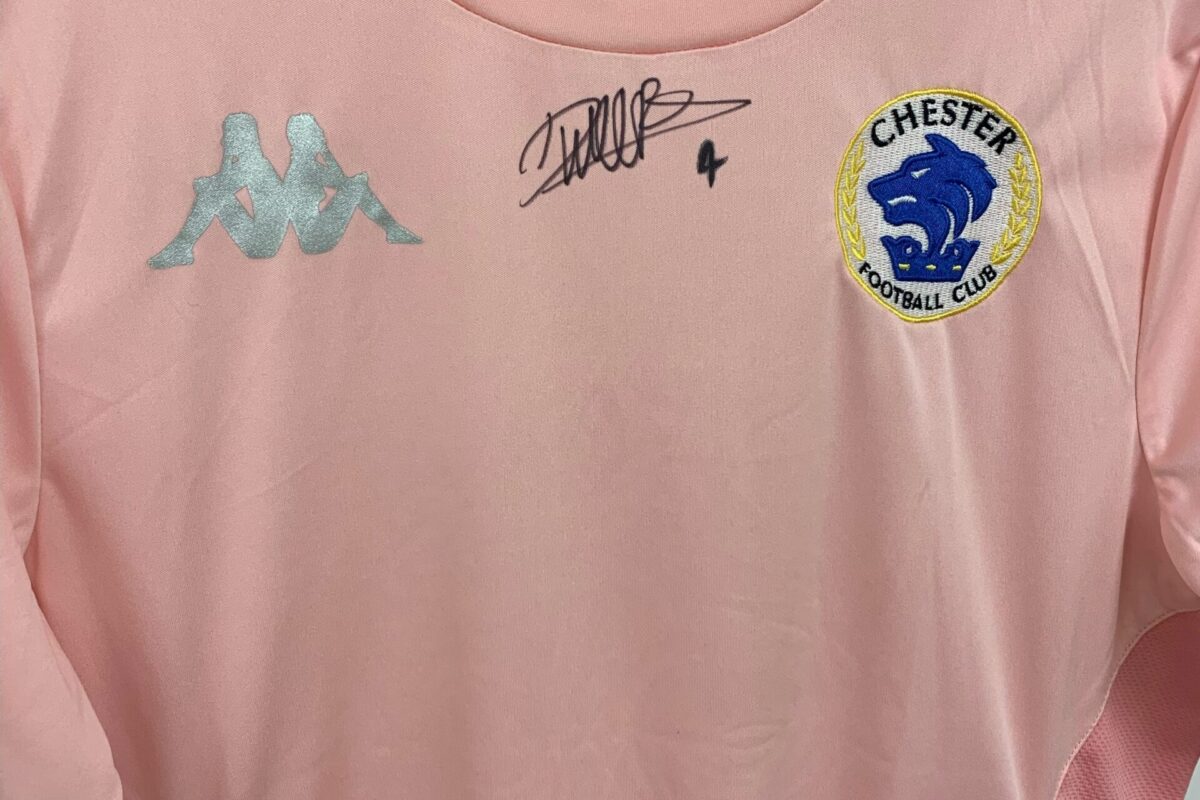 NEWS | Pink Kappa training shirts now available on eBay!
The first batch of Chester FC Kappa pink training tops are now available on our eBay page!
Raising funds for Breast Cancer Now, the research and support charity, the Blues went pink prior to our National League North victory over Kettering Town!
Players are individually signing their worn shirts from the warm-up, with 50% of the proceeds going to support the charity.
The following shirts are now up for sale online (click on the name of the player to view their shirt listing on eBay)…
Starting bids are £25, with 'buy now' prices at £100 per shirt*. We hope you can help us raise vital funds for Breast Cancer Now!
Chester FC's limited edition pre-season blue and white match shirts are yet to be put up on auction, as they may still be required by the first team for fixtures in the near future, such as last night's Cheshire Senior Cup tie.
Once these are available to purchase, we will inform supporters via our social channels.
*Why did the Buy It Now option disappear after the first bid?
For auction-style listings with the Buy It Now option, you have the chance to purchase an item immediately, before bidding starts. But you have to act fast. After someone bids, the Buy It Now option disappears and bidding continues until the listing ends, with the item going to the highest bidder. Learn more about buying with the Buy It Now option.