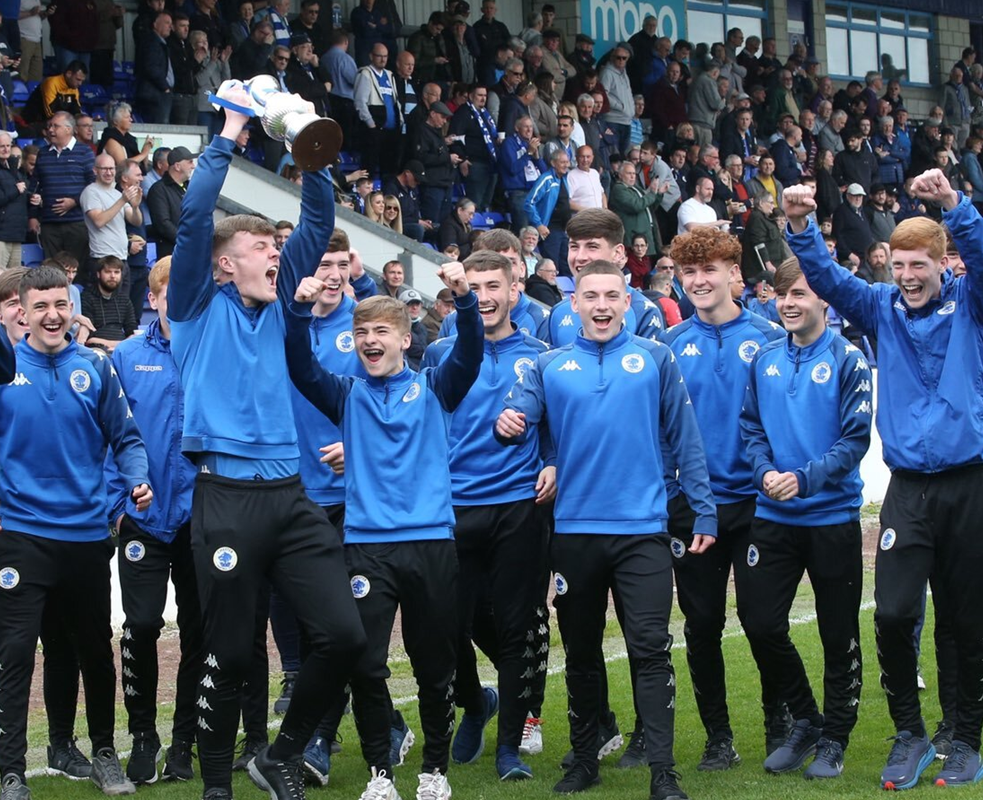 NEWS | Saturday is Academy Day at the Deva!
This weekend's game at the Deva Stadium against Buxton is our annual Academy Day!
The day is dedicated to Chester FC Academy and during half-time, we will be recognising the Academy's achievements across the 2022/23 campaign when we welcome the players and coaches onto the pitch, where we encourage supporters to give them a fantastic reception.
The fixture will also see players from the Academy volunteering their time to host a bucket collection, with every penny going back into the department to continue the incredible work that is done year on year.
Before the game, raffle tickets will be on sale around the ground with the winning ticket claiming a pair of Chester FC hospitality tickets for a fixture of their choosing for next season.
Finally, one Academy player will be the first ever recipient of the 'Peter Mitchell Trophy', organised by the Senior Blues.
Peter, who passed away in April 2021, was a life-long and passionate Chester supporter in the truest sense of the word. Through the years he contributed to the ISA, the CFU, and was a founder member of the Senior Blues.
He was particularly enthusiastic in the support of the Academy through fund raising events and the creation of the Senior Blues Youth Foundation.
In his memory, the Senior Blues have introduced the Peter Mitchell Trophy which will be awarded annually to the Academy Players' Player of the Year.
We encourage our fans to show their usual enthusiasm and appreciation for the hard work of our Academy teams and their volunteer coaches, and please give generously if you can to the bucket collection!