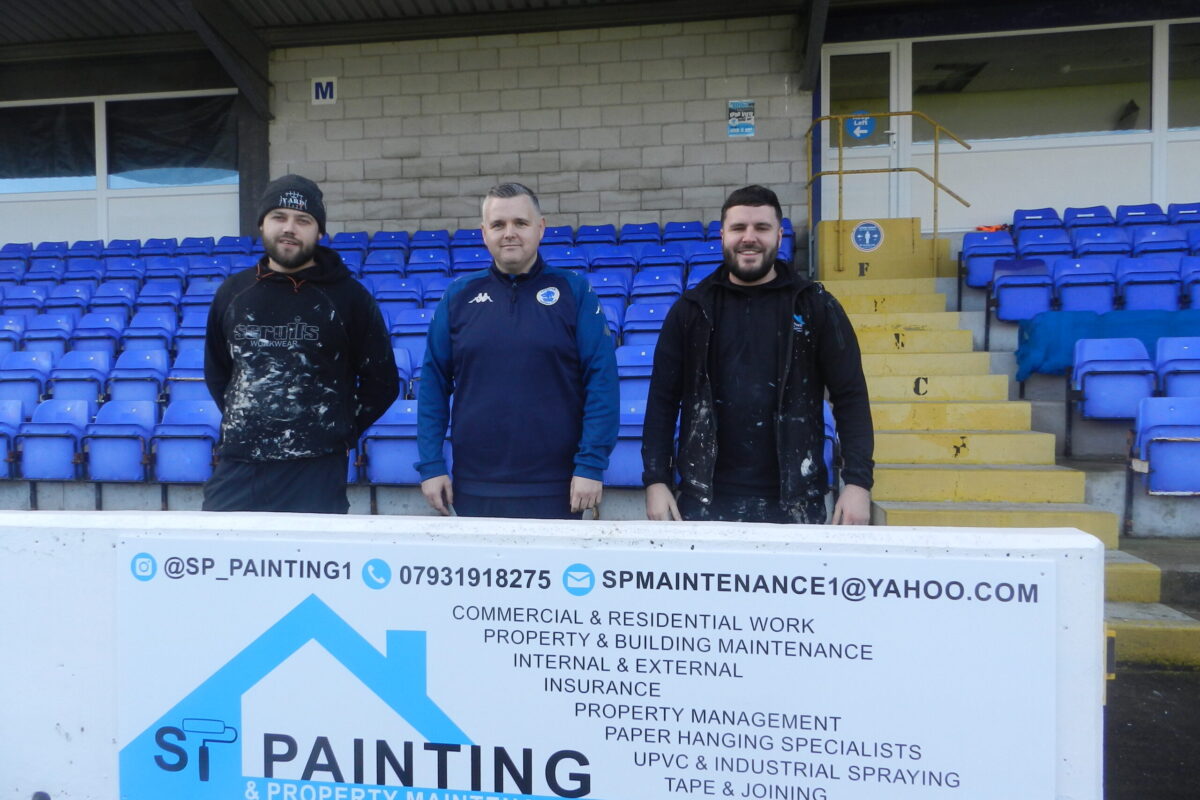 NEWS | SP Painting are supporting the Blues!
We are delighted to welcome SP Painting as a new club partner – and thank them for helping spruce up the Deva Stadium with decorating work this month! 
Sean and Paul, two Chester fans of over 20 years, visited the stadium to strip old wallpaper and give the stairwell between the Blues Bar and Legends Lounge a fresh coat of paint at a reduced cost to the club.
On top of this, the pair have also offered their services once a month to do further work completely free of charge!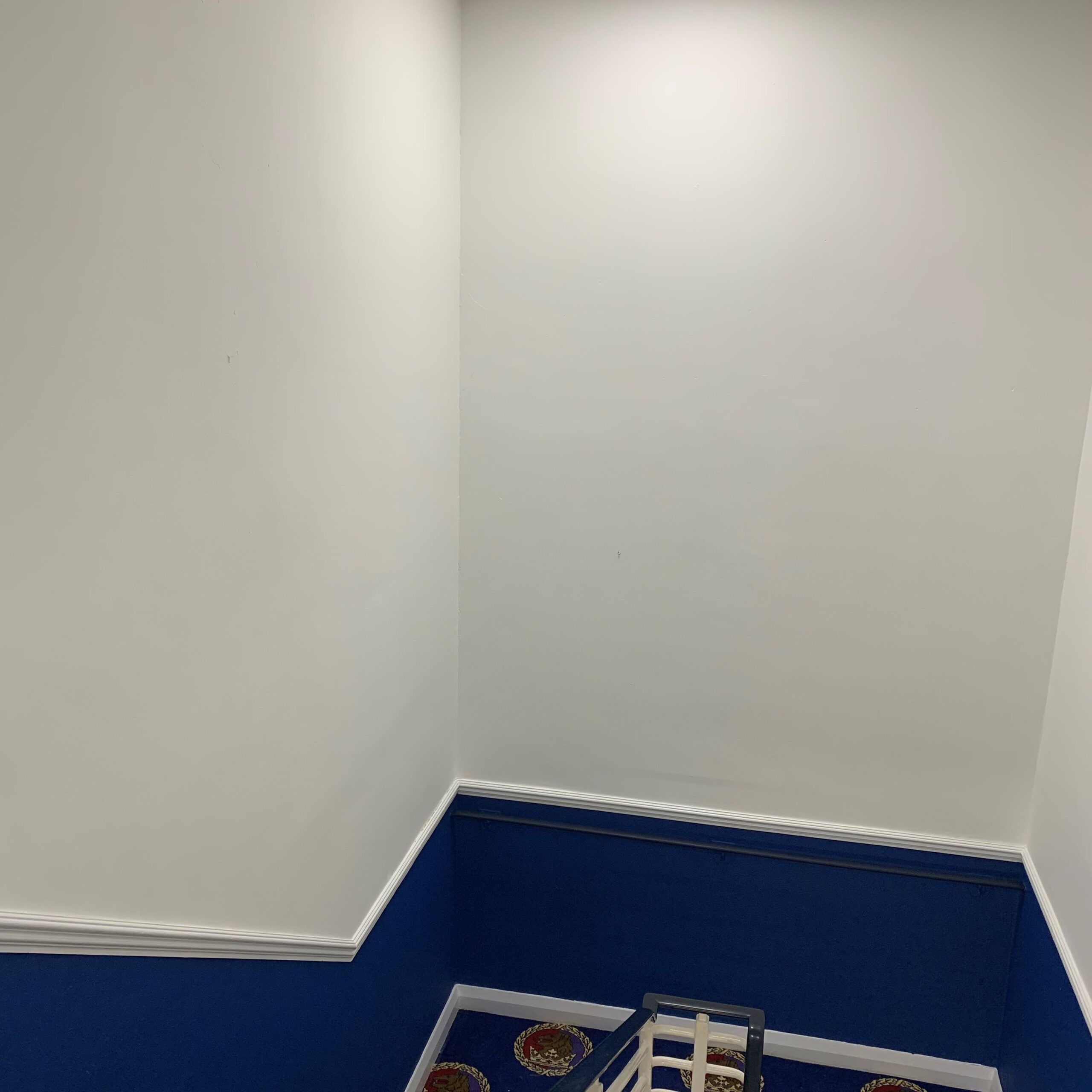 Sean said: "We wanted to give something back to the club that we have supported over the years.
"We've seen our football club go through some difficult times but it is currently in the best possible hands with the fans.
"We cannot wait to get started on some new projects in the future and help improve the condition of the stadium over the next few months!"
SP Painting offer high standards of painting, decorating, and property maintenance services with a group of highly skilled individuals.
They strive to help customers in ways they know best, providing a professional and efficient experience and are located in Chester and across the North West.
For more information, visit www.sp-painting.com.
Everyone at Chester FC would like to thank you for your support!