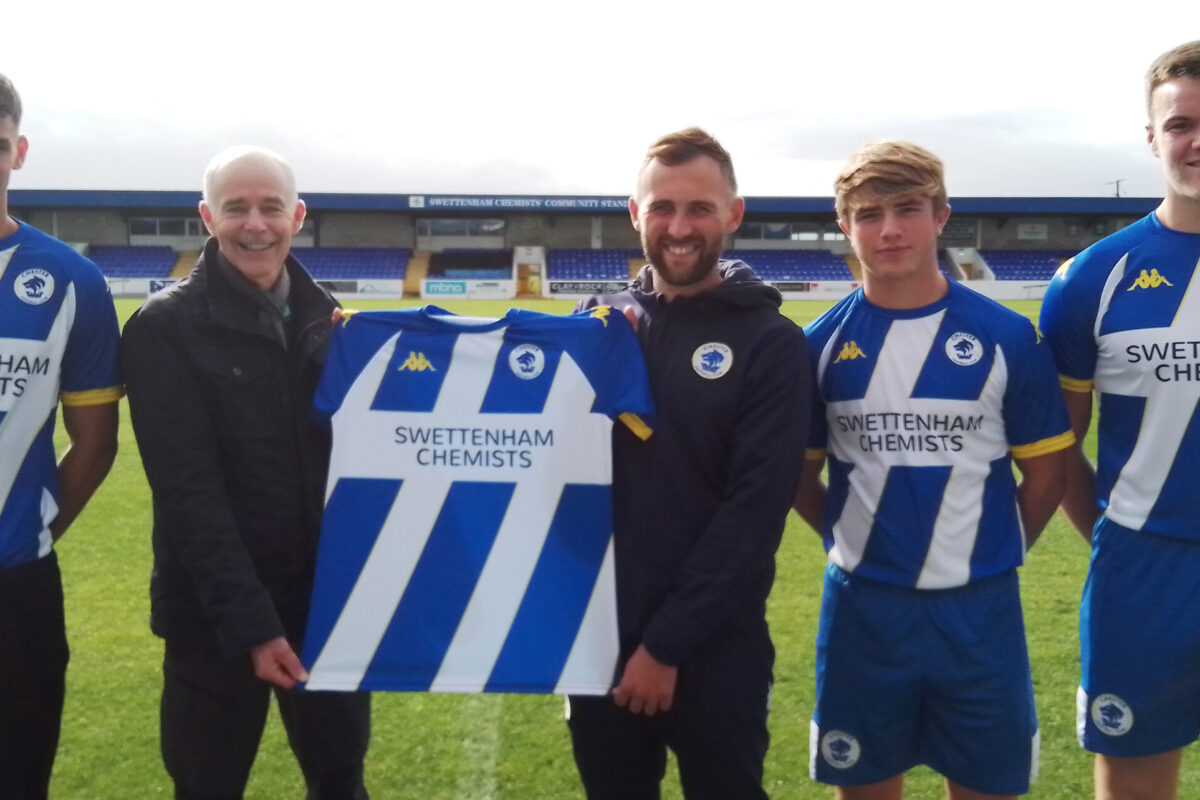 NEWS | Swettenham Chemists extend Chester FC Academy Support!
Now in their 11th year of sponsoring Chester FC Academy, Dawn and Ian Swettenham, owners of Swettenham Chemists have extended their sponsorship deal for 2022/23!
As well as being sponsor of the West Stand, Swettenham Chemists continue their support for the academy this year including the  sponsorship of the team's kit.
Ian Swettenham, now a Chester FC Board Director, is a proud supporter of the Chester FC Academy.
Ian said: "We wish the youth team every success as they continue their excellent start to the 2022-23 new season."
Chester FC Academy manager Mike Allcock said: "We are incredibly grateful to Ian and Dawn for their continuing support.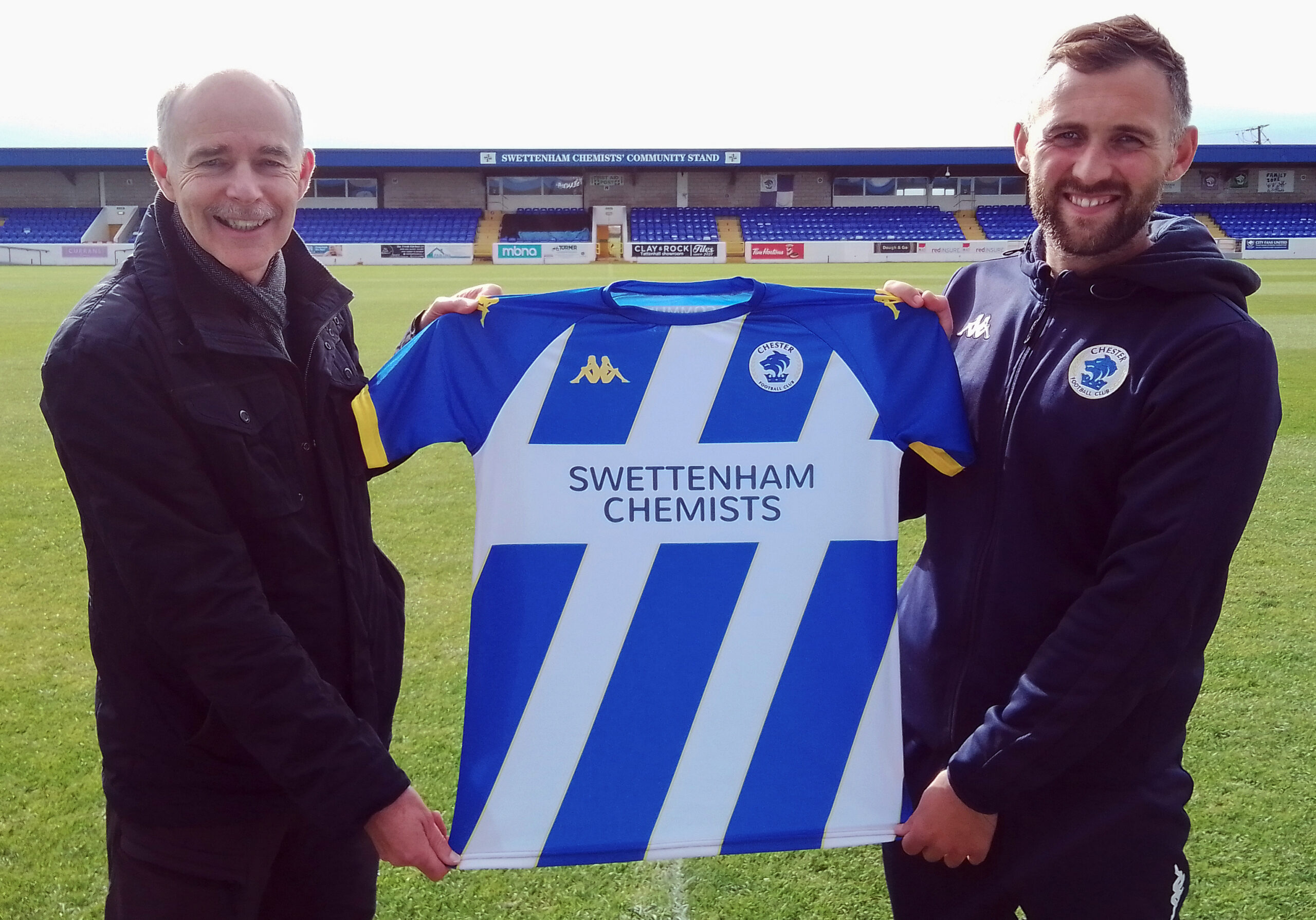 "The money we have received this season has been used to purchase a new playing strip and we are now the proud owners of the same kit which was chosen by the fans for the first team. We are proud to have Swettenham Chemists as the sponsor on our shirts.
"We rely massively on sponsorship to allow us to run our youth development programme and we are extremely appreciative of the continuing support from Swettenham Chemists for the coming season."