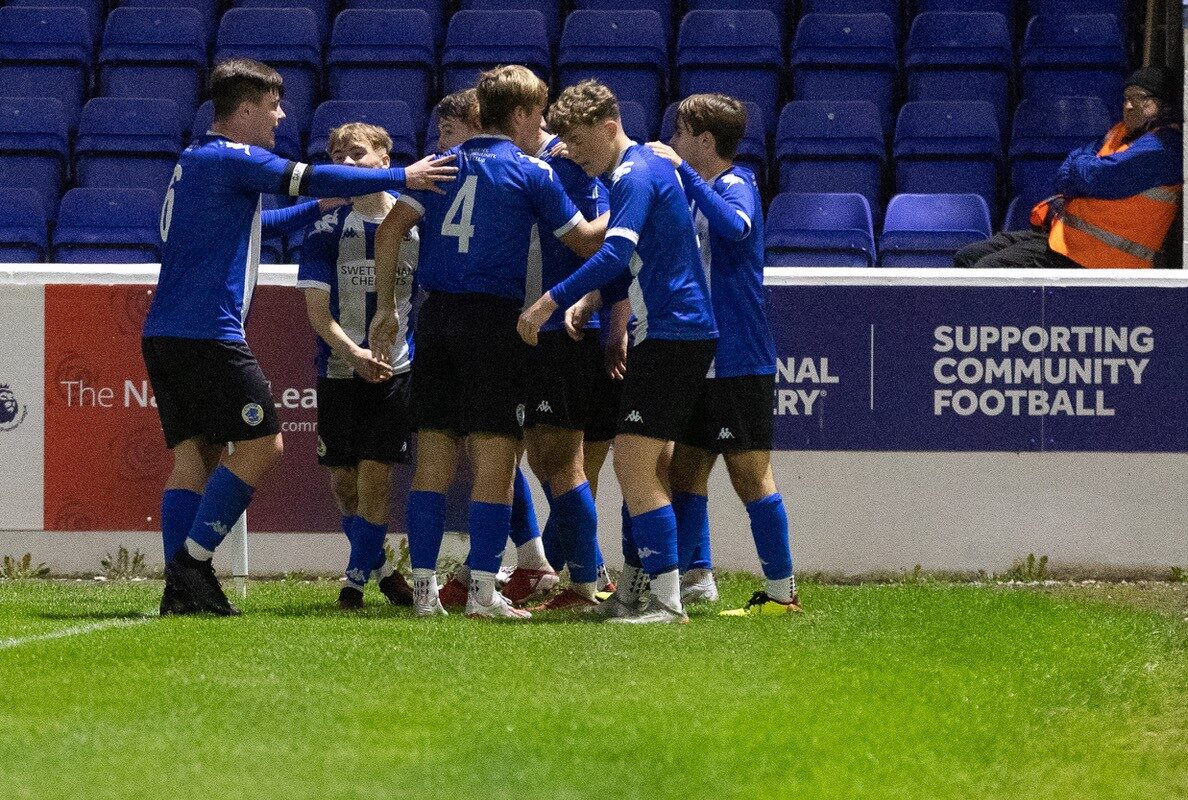 YOUTH | Virtual Ticket Donations available for FA Youth Cup tie!
Virtual Ticket Donations are now on sale for Wednesday's FA Youth Cup tie at the Deva Stadium!
We were informed that the Third Qualifying Round tie with AFC Fylde that took place on Friday, 14 October must be replayed.
As a result, Chester FC Academy will incur significant expense as a result of having to stage this game for a second time and the virtual ticket donation provides an opportunity for supporters to help towards these costs.
Virtual ticket donations are £5 and everyone who makes a donation will be entered into a prize draw to win two hospitality places at a future Chester FC game!
Your virtual ticket donation does not include admission to the replayed fixture at the Deva Stadium on Wednesday, 26 October.