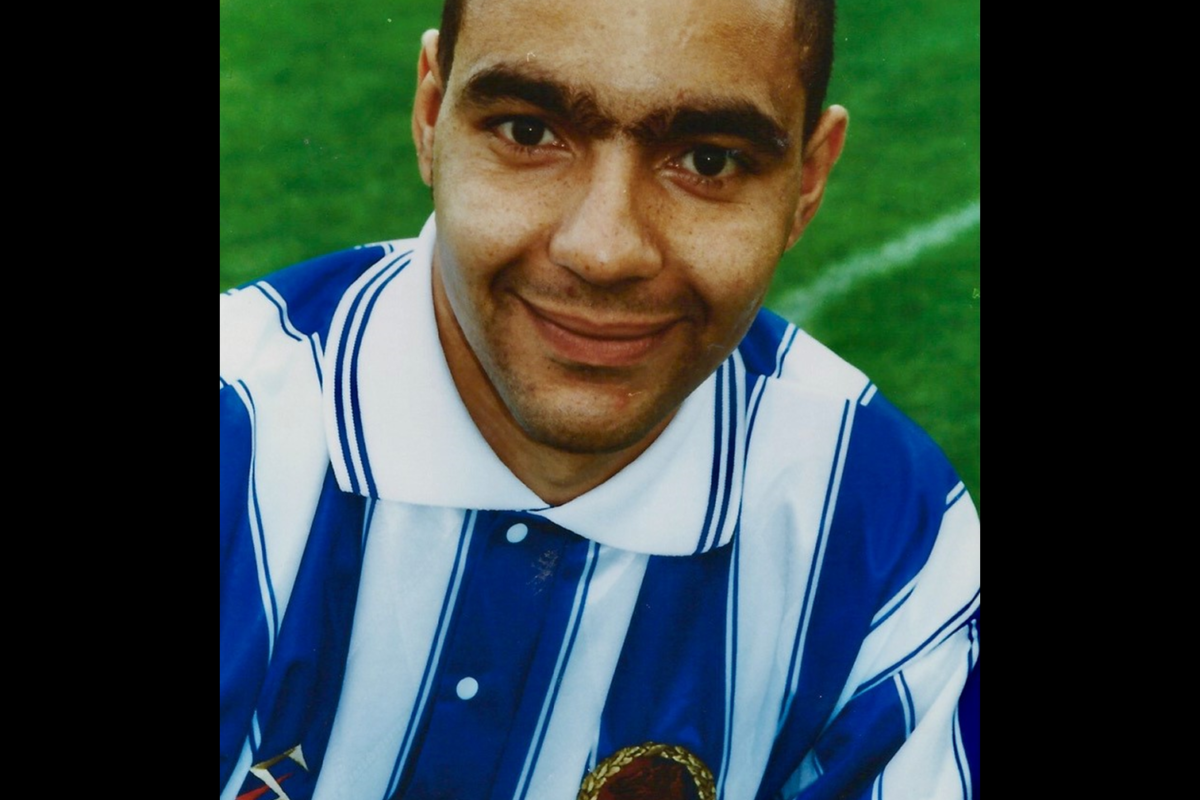 OBITUARY | Spencer Whelan (1971-2021)
Spencer Whelan was a constant presence in the Chester team throughout the 1990s accumulating nearly 250 first team appearances in his nine years at the club.
An adaptable defender it took time for him to fully establish himself in the starting eleven but he flourished at centre half under Kevin Ratcliffe until a move to Shrewsbury Town in 1998.
Spencer started his career as a trainee with Liverpool before joining Chester during the 1989/90 season. He had the distinction of scoring one of the goals in the last ever match at Sealand Road, a Midland League fixture against Tranmere Rovers that finished 3-3.
Chester's move to Macclesfield in 1990 saw the Liverpool-born defender make his Football League debut, as a substitute, in a 2-0 home defeat to Bolton Wanderers. Spencer started the following season as first choice right back before losing his place to Roger Preece in January. Over the next two years he featured intermittently without ever claiming a regular first team spot.
Following promotion in 1994 the club was thrown into turmoil with the departure of manager Graham Barrow. Regular central defenders Mark Came and Colin Greenall also left the club giving Spencer the chance to settle at centre-half with new manager Mike Pejic also handing him the additional responsibility as captain. Unfortunately a broken leg at Plymouth in September saw Spencer miss the next six months but when he returned he became a first team regular under Kevin Ratcliffe.
His appearances attracted the attention of other clubs and a big money move to Crystal Palace was turned down but his last couple of years at the Deva Stadium were blighted  with knee problems. When Chester slipped into administration, in October 1998, an offer of £35,000 from Shrewsbury was accepted even though Spencer hadn't played since facing Scarborough in the final game of the 1997/98 season. His penultimate home game, against Colchester, saw him score a remarkable goal from his own half when a long clearance completely evaded the goalkeeper under pressure from Gary Bennett.
Injury continued to plague his career and the likeable defender only played 25 games for the Shrews before he was forced into early retirement. Ironically his final Football League game for Shrewsbury came at the Deva Stadium in a goalless draw in March 2000.
Speaking about his former colleague former Blue Chris Lightfoot recalls that Spencer's biggest attribute was his phenomenal pace: "Sometimes he looked like he was just cruising but he had the ability to step up through the gears. I remember playing in a friendly against Manchester United when he was up against Andrei Kanchelskis who was known for his speed. Spencer gave him five yards and cruised past him as though he wasn't there. He was a lovely lad, a one off. I used to travel in with him, Eddie Bishop, Iain Jenkins and David Pugh and we had a proper laugh. I could write a book about some of the daft things he said and did".
The club send out their condolences to his family and friends at this difficult time.
Chas Sumner