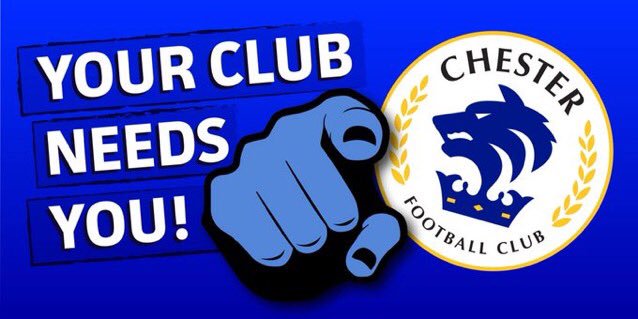 VOLUNTEERS | Stadium Maintenance Day at the Deva!
The new season is almost upon us, and we need to treat the Deva Stadium to some much-needed TLC!
Chester Football Club are holding a Stadium Maintenance Volunteer Day on Sunday 4th July from 10am to 4pm – and possibly beyond.
There is a long list of jobs that we need to do in a variety of areas, covering General Maintenance such as: weeding, painting, cleaning and clearing, electrics, plumbing, groundsheet folding and more.
We will need as many volunteers as possible to bring their tools, brooms and shovels, elbow grease, and time – whether that's an hour or six hours and beyond – to get the stadium ready for the start of the upcoming campaign.
There's lots to do and as always, your help would be very much appreciated by all at the club.
We will of be following all COVID protocols and all registered volunteers have already been contacted by email.
But if you have not been contacted and would like to get involved, simply drop an email to kieron.shiel@chesterfc.com to register and to get more information.
Also, if so if there are any particular area you feel you would want to contribute to then please include this in your email for us to plan the work in a safe and as efficient way as possible.
Thank you for in advance for your support!