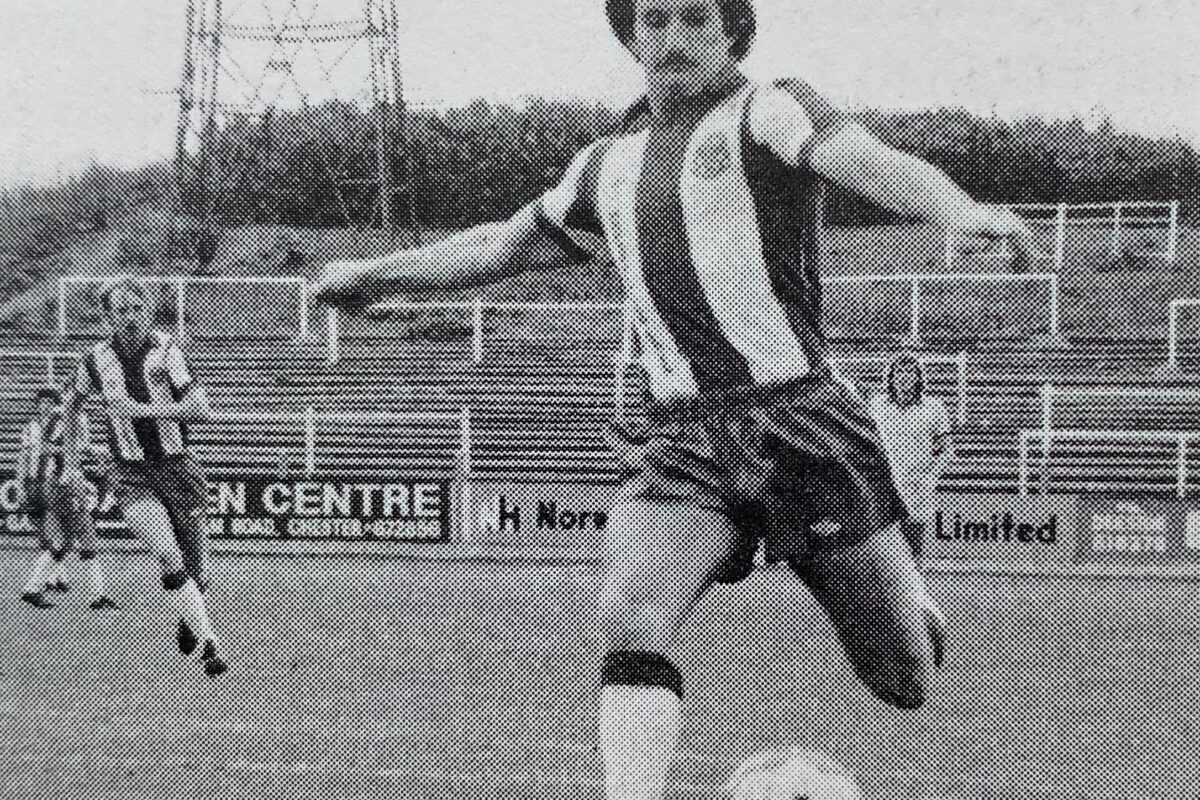 OBITUARY | Trevor Phillips 1952-2020
Former Chester striker Trevor Phillips has sadly passed away at the age of 68.
He was the club's record signing when Alan Oakes bought him from Hull City for £35,000 in March 1980 and went on to make 82 league and cup appearances for the club, in two separate spells, scoring 13 goals.
Although Barnsley-born Trevor spent several seasons at Chester, and eventually settled in the area, he will mainly be remembered for a productive 10 year career at Rotherham United where his speed and sharpness made him a big crowd favourite. As a youngster he played for Barnsley Boys, but was snapped up by Tommy Docherty for Rotherham and made his Football League debut at the age of 17 in January 1970. His early form saw him awarded three caps for the England Youth team, a tremendous achievement for a youngster with a Third Division team, and he went on to 364 appearances and score 91 goals for the Millers. Amongst these goals were a brace against Chester in a 3-2 win at Millmoor in March 1974
In June 1979 he joined Hull City but within 12 months had moved to Sealand Road where Alan Oakes saw him as an ideal foil for his taller co-strikers Ian Rush and Peter Henderson. Trevor made his debut in a 1-0 defeat at Plymouth but had the misfortune to join the club as their fortunes took a downturn after the relative success of the 1970s. With Rush and Henderson never successfully replaced Trevor failed to find a consistent and reliable striking partner but still finished the 1980/81 season as equal leading scorer alongside Steve Ludlam in a team that struggled for goals.
The 1981/82 season proved to be an even tougher one for the club resulting in relegation from Division Three. By now goals were at a premium and Trevor moved on to Stockport County in March where he was reunited with his former Rotherham boss Jimmy McGuigan. At County he proved how effective he could be when paired with a big striker and playing alongside Mike Quinn in the 1982/83 campaign the little and large partnership managed 33 league goals between them. Inevitably Trevor was one of the goalscorers against Chester in a 3-3 draw at Edgeley Park in April 1983.
Trevor briefly returned to Sealand Road in 1983 and was a member of the team that beat Leeds United 1-0 at Elland Road in the League Cup but appearances were limited in a team that finished bottom of Division Four.   At the end of the season he was released and joined Oswestry Town in the Northern Premier League where he was reunited with  a contingent of Chester players, including Trevor Storton and Brynley Jones, under the managership of Ken Roberts.
After leaving football he worked as a painter and decorator, living in Tarvin, and for many years he was involved playing and training Duddon in the Chester Sunday League.
Looking back on his career at Chester in the 1990s Trevor had the ability to see the lighter side and recalled one of his stand out games was a 4-1 victory over former club Hull City in 1980 when he scored twice. He recalled that the first was a volley and the second a diving header 'from about 4 inches'. Although he had a chance for a hat trick he put his easiest chance 'about 4 miles out of the ground'.
Our condolences go out to his family and friends.
Obituary courtesy of Club Historian Chas Sumner.