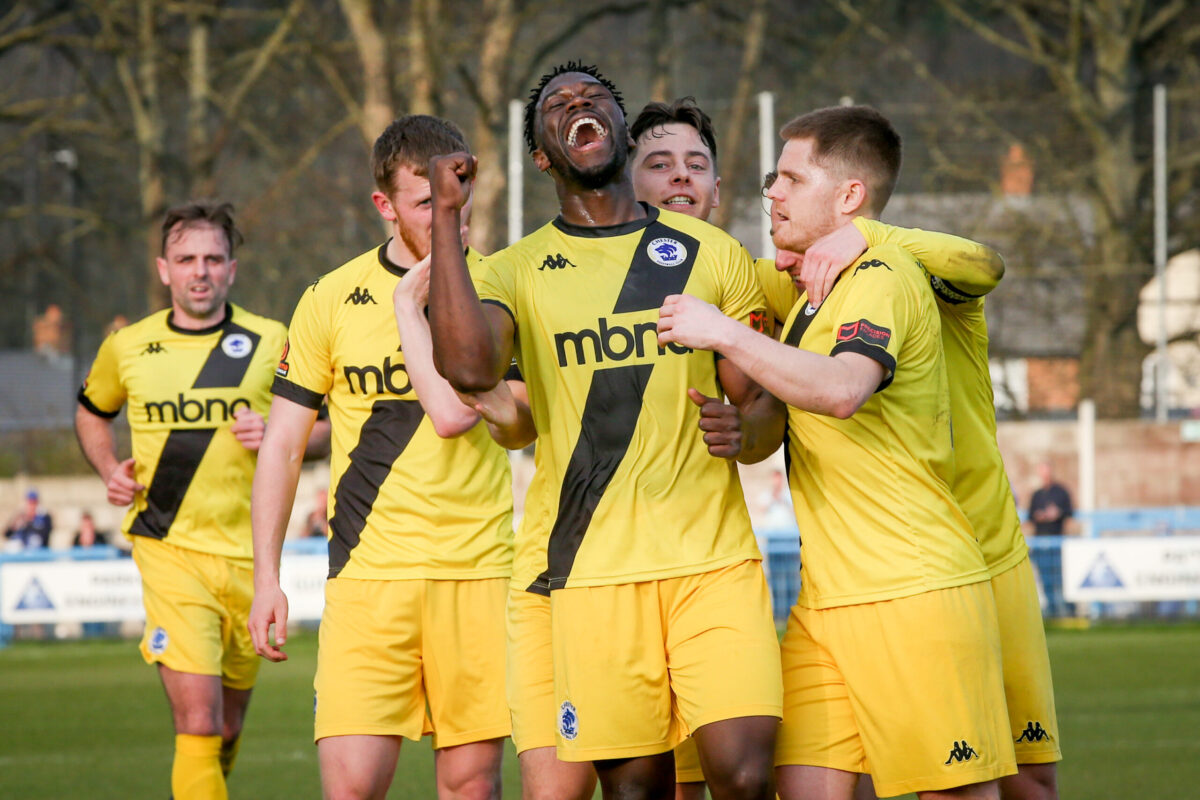 PLAYER INTERVIEW | Darren Stephenson
We spoke to Darren Stephenson following yesterday's 2-0 victory over Guiseley and ahead of the upcoming episode of The Seals Podcast.
The forward was on the scoresheet late on as the Blues extended their unbeaten run with a crucial victory at Nethermoor Park.
Daz said: "It was a very hard game. They pressed us well.
"I thought we could have done a lot better on the ball in terms of keeping it, but we defended well and covered all the areas.
"We all took Tuesday's draw a bit hard. But we learned from that game and we rode the pressure well."
Saturday's victory made it four games without defeat, three wins, and only a late midweek equaliser denying Chester maximum points from those matches.
It came after a run of five defeats prior too – a dramatic turnaround in form.
"I don't think we've done anything differently; we just notice little areas every week and improve.
"We've stuck together. We have good players and just need to believe. The Manager believes in us too and says it every week.
"He says you're better than what you're doing, keep believing in yourselves and keep going, and he's right. We've proved it right."
A break for the Blues next weekend due to York's FA Trophy progression, our next game comes on 9th April, visiting the league leaders Gateshead.
"We rise to the occasion against the bigger teams," Stephenson said.
"Earlier in the season we did it and we can still do it now. For us we just need to keep believing and keep building on what we've done."
Steve Watson's side sit 15th in the table thanks to victory this weekend, 11 points clear of the drop, and 12 points shy of the play-off places.
But a comfortable position with eight games to go doesn't mean there's nothing to play for, according to Darren.
He said: "We need to enjoy it. Enjoy every game that comes.
"Every match between now and the end of the season is a big one regardless of who we're playing so we will just keep turning up and doing our best."
The full interview with Darren will be available this week on the latest episode of The Seals Podcast! Subscribe on your favourite app now at thesealspodcast.buzzsprout.com.