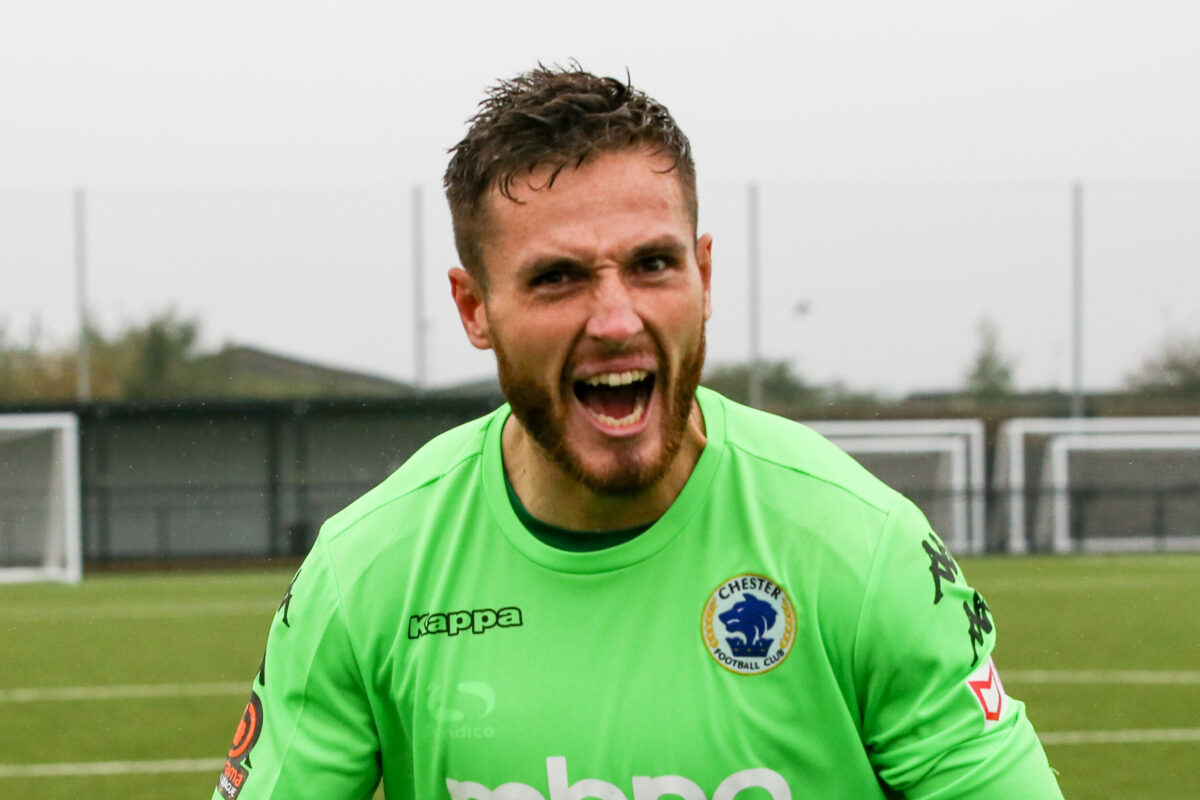 PLAYER INTERVIEW | Louis Gray
Blues goalkeeper Louis Gray has spoke candidly this week on Episode #18 of The Seals Podcast.
Speaking to us ahead of tomorrow's lunchtime release of the March edition of the show, Gray discussed the current unbeaten run, victory over Guiseley, his own form this season and looked ahead to the run in.
Reflecting on Saturday's 2-0 success, he said: "It was one of those games where we slogged it out and defended well.
"There wasn't a lot of chances in the game, and we got that late goal to make it a lot more comfortable.
"The lads said in the changing room we probably haven't had one of those kind of games and results this season. In a way sometimes you enjoy those wins more because we worked so hard defensively."
Louis was taken out of the firing line at the start of February, as new signing Wyll Stanway was brought in and impressed between the sticks.
And the 26-year-old was happy to speak candidly on what has been a challenging couple of months for him personally, and also the club this campaign.
"The whole season this year has been tough for everyone," he said.
"I think players, staff and fans alike all expected us to kick on this season, obviously that hasn't happened which is really tough."
Gray continued: "I wouldn't say the last few months have been tough for me personally, because that is the life of a goalkeeper.
"But you're in the team for a long period of time and play 50-odd games on the bounce – and it does take its toll on you.
"I'm not afraid to say that my standards that I'd reached in the past had dipped. That was because I was letting things off the pitch impact my performances on it.
"Juggling stuff at home, work and football – it was probably the first time I'd had to do it in my career. It did take a toll on me, and I'm not afraid to say that."
Back into the side now and fully refreshed, the Chester stopper has two clean sheets to his name in the last three matches.
"I went away, worked really, really hard off the pitch and worked hard in training because I knew I'd get my chance again.
"Obviously now I'm back in the team and we're four unbeaten, which is something that I'm really happy with."
Listen to Louis' full interview on Episode #18 of The Seals Podcast – out tomorrow!
Visit thesealspodcast.buzzsprout.com to stay updated on the Official Chester FC Podcast.