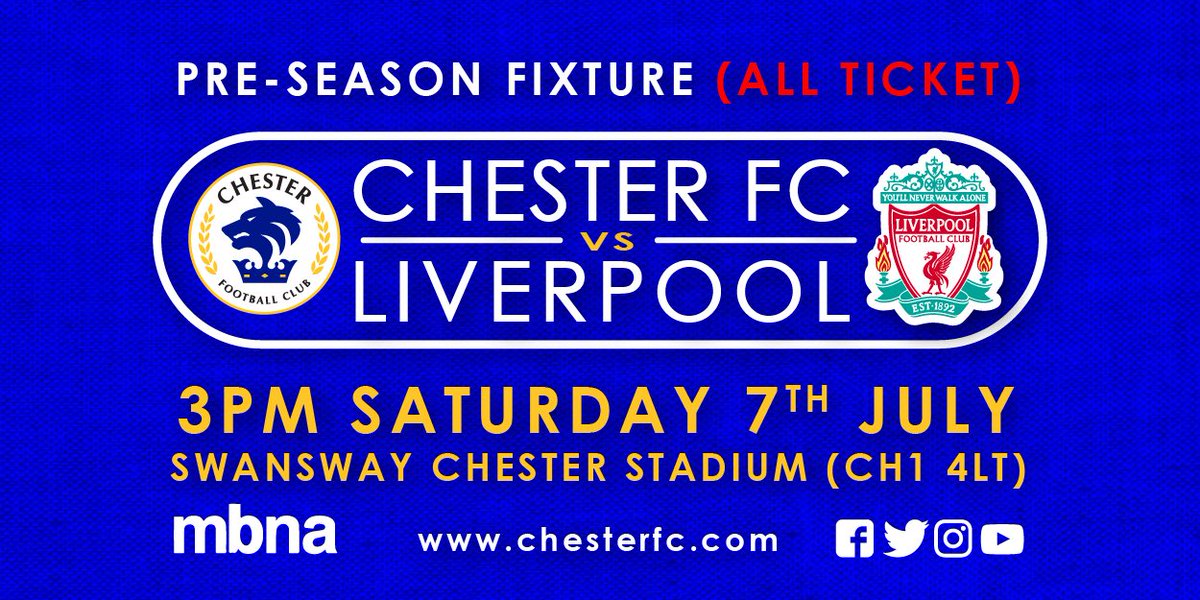 PRE SEASON | Liverpool game to remain 3pm kick off
Chester FC can confirm that Saturday's first pre season game against Liverpool FC will remain as a 3pm kick off.
Following England's victory in the World Cup last night, we made every attempt to move the game, but logistically this proved a major challenge given all match tickets had been sold, and other aspects relating to matchday arrangements were unable to rearrange at short notice.
We would like to thank Liverpool FC for their help in reviewing arrangements and look forward to hosting them on Saturday.