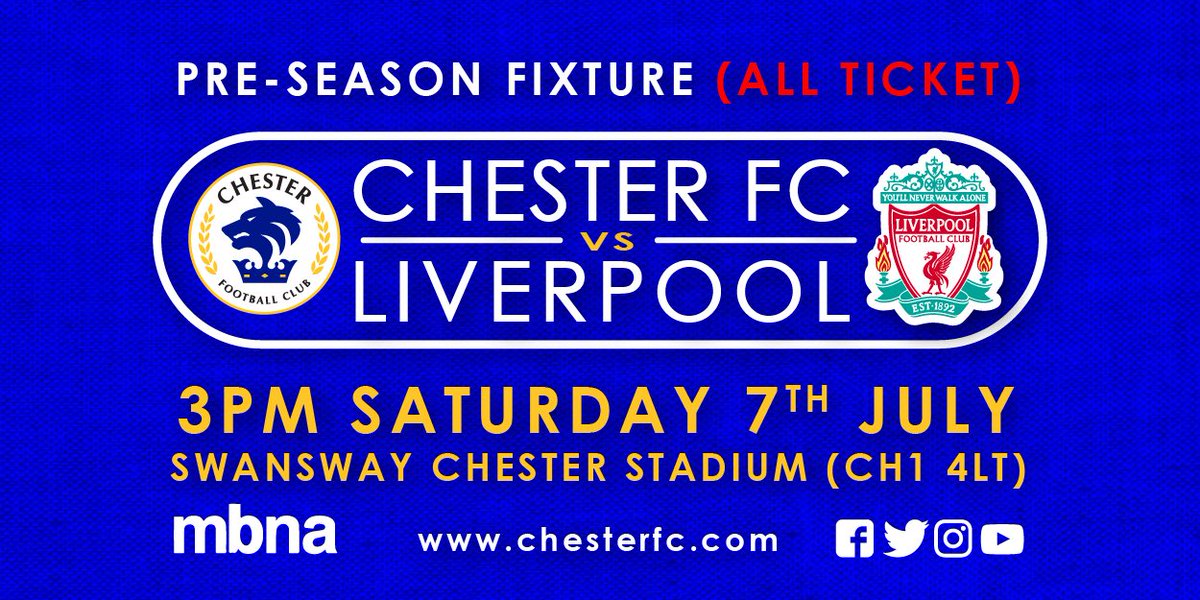 PRE SEASON | Liverpool tickets and the England game
A number of Chester fans have asked if they can donate their tickets for Saturday's game against Liverpool back to the club should they now not be able to attend the match.
Fans can donate them back to the club for resale if they wish but should not expect a refund due to the fixture remaining a 3pm kick off.
We can also confirm that the Blues Bar will be open for the duration of the England game.
We have also had requests about use of the club's Wi-Fi, unfortunately this will not be possible due to both security and restriction on what could be offered.
As a club we have made every effort to make Saturday's game a great experience for all attending.