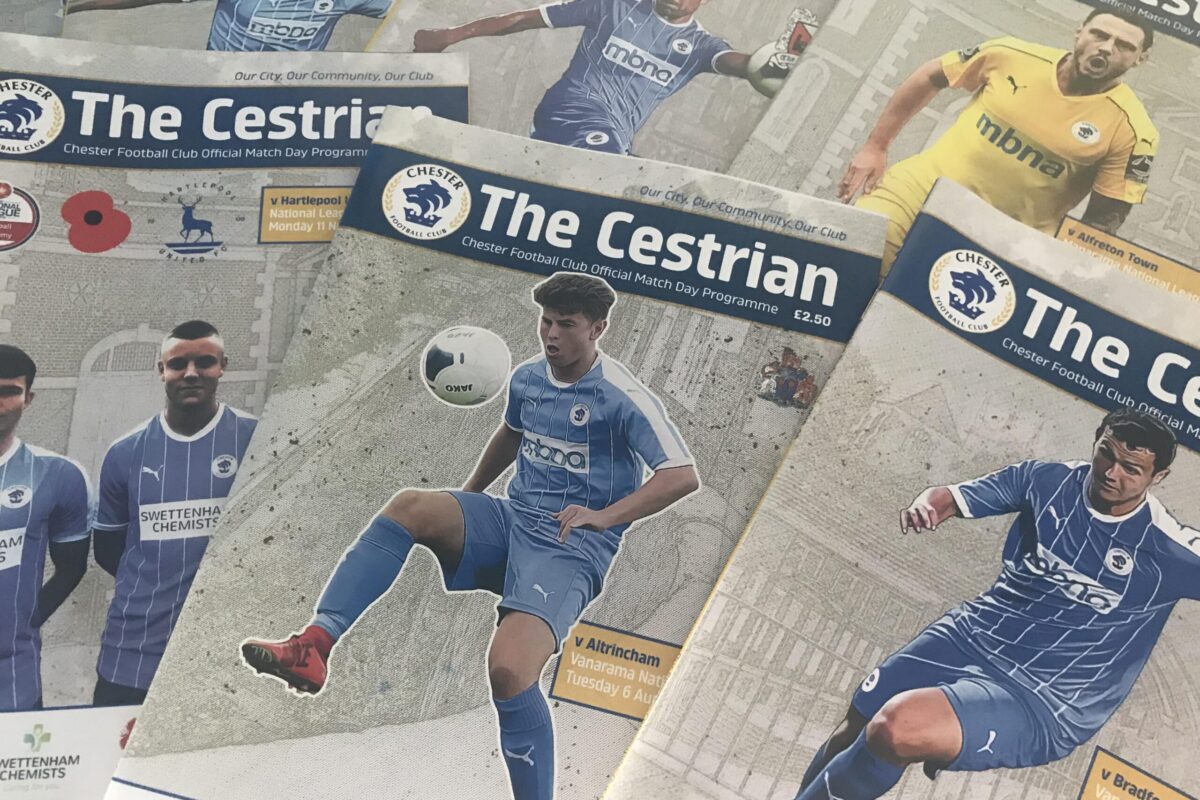 PROGRAMME | Blues and MatchDayCreative team up once again for 2020/21!
Chester FC are delighted to announce the return of 'The Cestrian' Matchday Programme for 2020/21 in both printed and digital format.
We will once again be teaming up with our fantastic printer and designer MatchDayCreative – using their online shop platform to sell our programmes.
Supporters will be able to purchase digital copies of each programme for just £2.
But, for those who still want a printed version of The Cestrian, we will also be selling these online to be delivered right to your home for £2.50 + P&P. Please note, we cannot guarantee matchday delivery.
Today's programme will be on sale from 11am today on the website.
All Season Ticket holders will get a FREE digital copy of the programme for each home league game and should check their emails at around 1.30pm this afternoon to give it a read!
You can visit MatchDayCreative's shop here, and each programme will be sold via this website only: https://www.matchdaycreative.co.uk/collections
Media and PR Officer Albert Davies said: "We are delighted to be working with Andy and MatchDayCreative for a second season.
"The platform is quick and easy to order from, and some of you may have already used it to purchase our 2020 Play-Off Programme Bundle a few months ago.
"With the expectation being supporters may not be able to attend our games anytime in the near future, as a club we wanted to still be able to offer a true staple of the matchday experience – the programme.
"Once again, The Cestrian will take up a new design and a new look for a new campaign, and we hope as many people as possible still get their copy in the build up to home matches this season!"