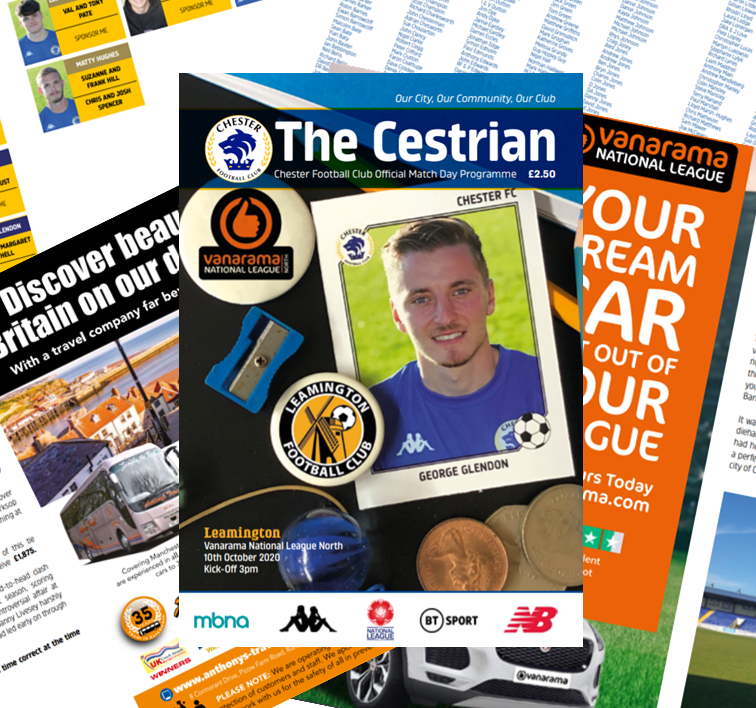 PROGRAMME | Issue One of The Cestrian on sale now!
The Cestrian is back for 2020/21!
You can buy yours online either digitally for £2 or printed for £2.50 plus postage.
Supporters will be able to purchase digital copies of each programme for just £2.
But, for those who still want a printed version of The Cestrian, we will also be selling these online to be delivered right to your home for £2.50 + P&P. Please note, we cannot guarantee matchday delivery.
All Season Ticket holders will get a FREE digital copy of the programme for each home league game and should check their emails at around 1.30pm this afternoon to give it a read!
Features include…
An interview with new skipper George Glendon
The thoughts of the Gaffers
A look at our new signings
A round up of recent action from pre-season, FA Cup and league
…and much, much more!