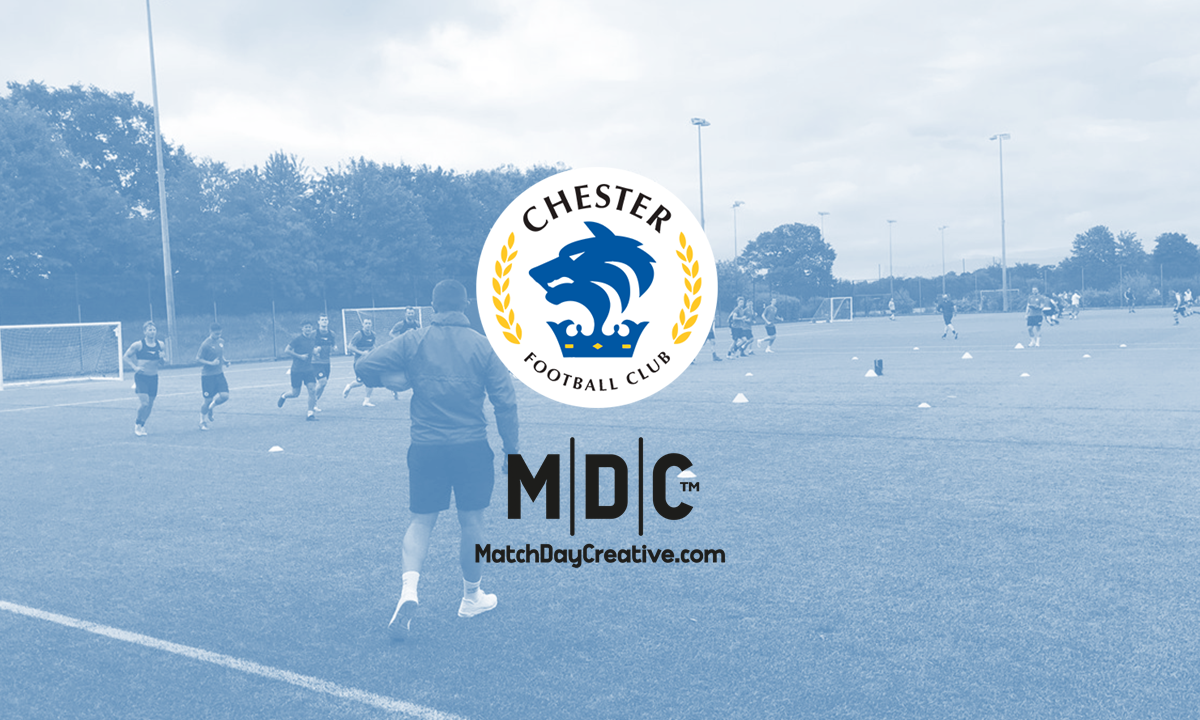 PROGRAMMES | MatchDayCreative are on board as the Blues new programme designer!
Ahead of next Saturday's pre-season opener at home to Wigan Athletic, Chester FC would like to announce the arrival of a new designer and printer for our matchday programme.
MatchDayCreative – based in Chapel-en-le-Frith – work with the likes on Salford City on their programme publication and work is now underway on The Cestrian with Chester FC. They work with more than 20 football clubs at non-league level.
The club would like to place on record its thanks to Martin Huxley, who will be moving away from the editing and design side of the programme. Martin has worked on the programme since its inception in 2010 and we'd like to recognise him for all his hard work.
We can confirm a full sized 56-page programme will be released which will cover all three of our Deva friendlies against Wigan Athletic, Dulwich Hamlet and Carlisle United. The cost of the programme remains just £2.50.
Andrew Calvert of MatchDayCreative had this to say on the announcement: "MatchDayCreative are delighted to be working with Chester FC in producing their match day programme for the coming 2019-20 season.
"With so many clubs looking at scaling back on their programmes or going digital only, it is great to have a club who is clearly passionate about producing a quality publication for fans."
Chester FC Media and PR Officer Albert Davies said: "Firstly I'd like to also thank Martin for his fantastic work on the programme for the last nine years.
"MatchDayCreative turned out to be a no brainer for us. They have already showed us some exciting designs, with the content and design being refreshed slightly .
"We are also very close to agreeing an 'e-programme' solution for exiles or anyone who wishes to purchase their programme digitally. It would be a fantastic further option for fans to read our publication."
Make sure you get down to the Deva next Saturday, as we host Wigan Athletic! Pay on the day, just £8 Adults, £5 Concessions and £1 for 5-17 year olds.
Also, make sure you purchase your pre-season programme for just £2.50!