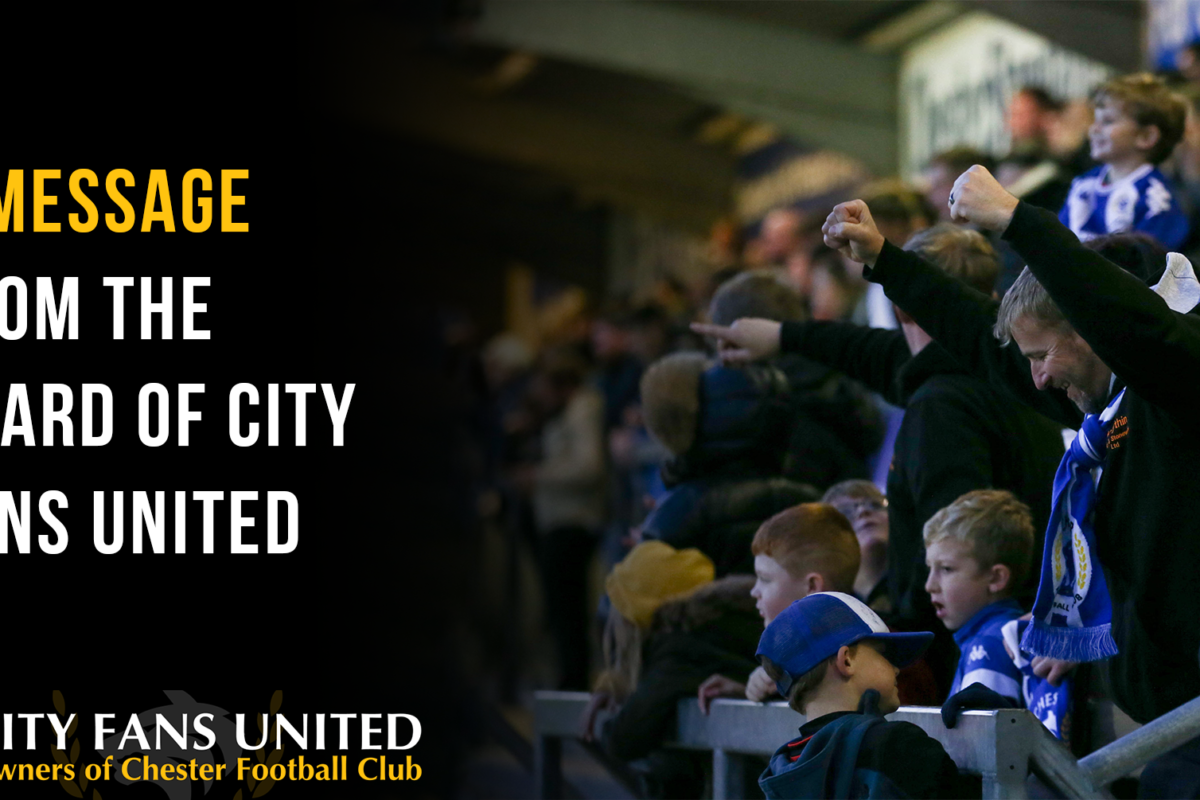 READ | A message from the Board of City Fans United
It is safe to say that it has been an interesting week for the football club and let's face it, being a Chester fan is rarely dull.
Given the recent media coverage and the hundreds of messages we have received regarding our plight, we thought that this might be a good opportunity to explain what fan ownership means to us as a club and how we, Chester FC, got here.
Firstly, we'd like to thank all of you who have supported us and helped to raise awareness of our current situation. Whether that's a like and share on social media, or even by writing to your MP or Senedd Member.
A brief history of Chester FC…
Our story dates back to 1885 and as fans we proudly celebrate that heritage, but in more recent times Chester City became synonymous with financial turmoil and some of the very worst aspects of private ownership.
As supporters we were at the mercy of a succession of individuals who ran the club with only self-interest at the core of what they did. Though there were moments of fleeting success, the club's foundations were collapsing and in 2010 the inevitable happened when Chester City was wound up.
City Fans United refused to accept that 126 years of history was over and set about building a phoenix club to rise from the ashes.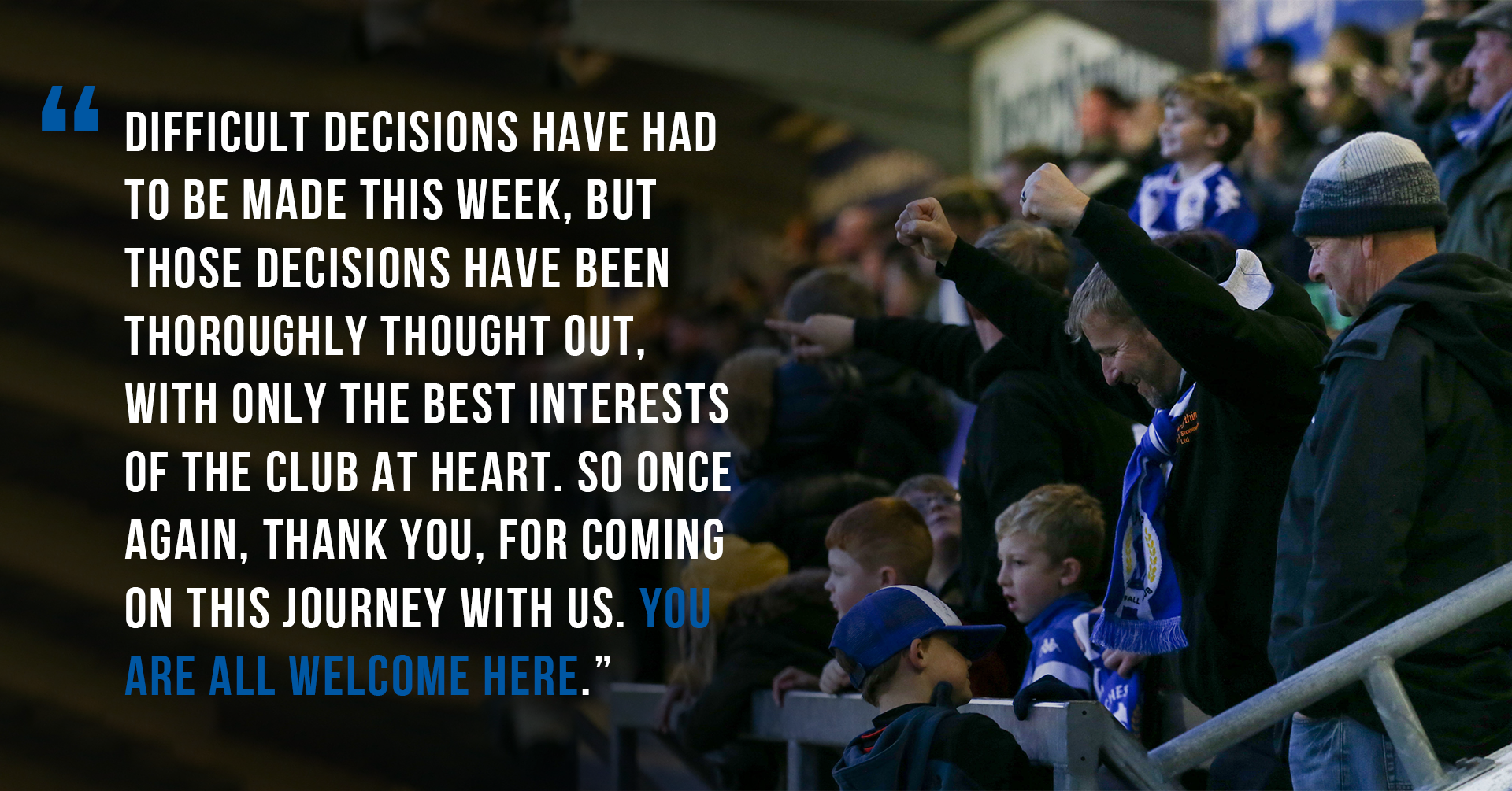 Taking inspiration from other fan owned football clubs; the idea was that we the fans, would own the lot. No greedy chairman, no shareholders, no prospective property developers.
So, with only a mad amount of belief and not so much as a bag of balls, let alone a team, the newly formed CFU set about trying to get the new club into the league. As the years wore on, it became apparent that what seemed like the impossible dream, was alive and kicking.
#KeepingTheDreamAlive
For just £12 a year, you can own a slice of Chester Football Club by joining City Fans United.
As a CFU member you have voting rights on club matters, the same voting rights as every other club owner or board member. This isn't a faceless franchise trying to sell you the newest third shirt, this is fan-powered, community led football. As a CFU member you really matter to this football club, you are literally a part of it!
There is no wealthy owner with a bottomless pit of cash, it's the money that we generate through matchdays, CFU membership and commercial activity that pays the wages of our players, covers our running costs and helps ensure we remain a truly sustainable football club.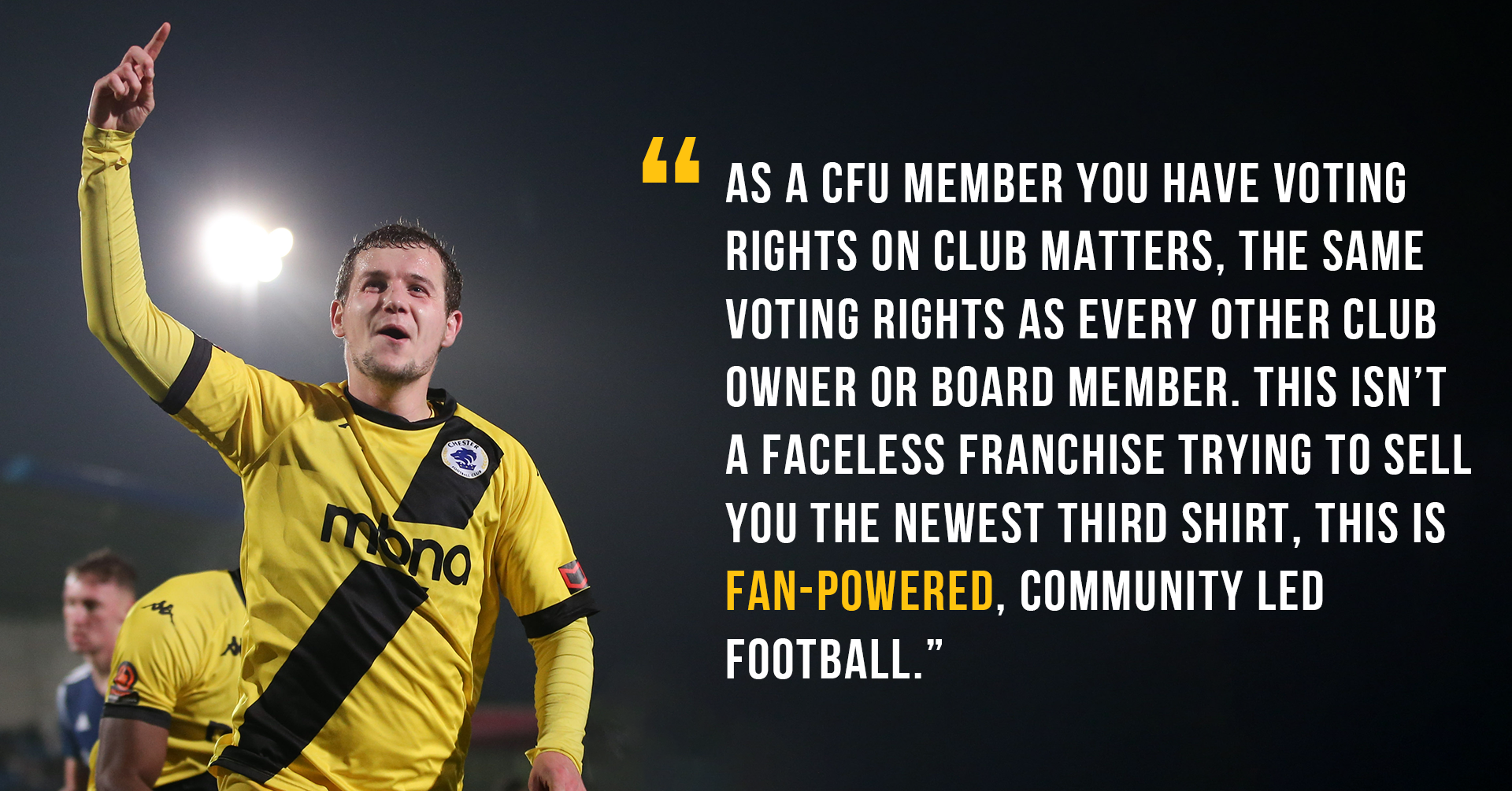 Everybody connected with the club works tirelessly because it is ours. Unpaid volunteers who live for this football club, giving up countless hours to ensure football gets played week in week out, season after season in Chester. Difficult decisions have had to be made this week, but those decisions have been thoroughly thought out, with only the best interests of the club at heart. So once again, thank you, for coming on this journey with us. You are all welcome here.
The situation that we are facing may seem like a great a pub quiz question answer to most, but to us this is our whole life, a very significant part of the fabric of our great city!

We'd love you to join the CFU, or if you want to make a one-off donation to the cause, and you can do that by visiting the website below.