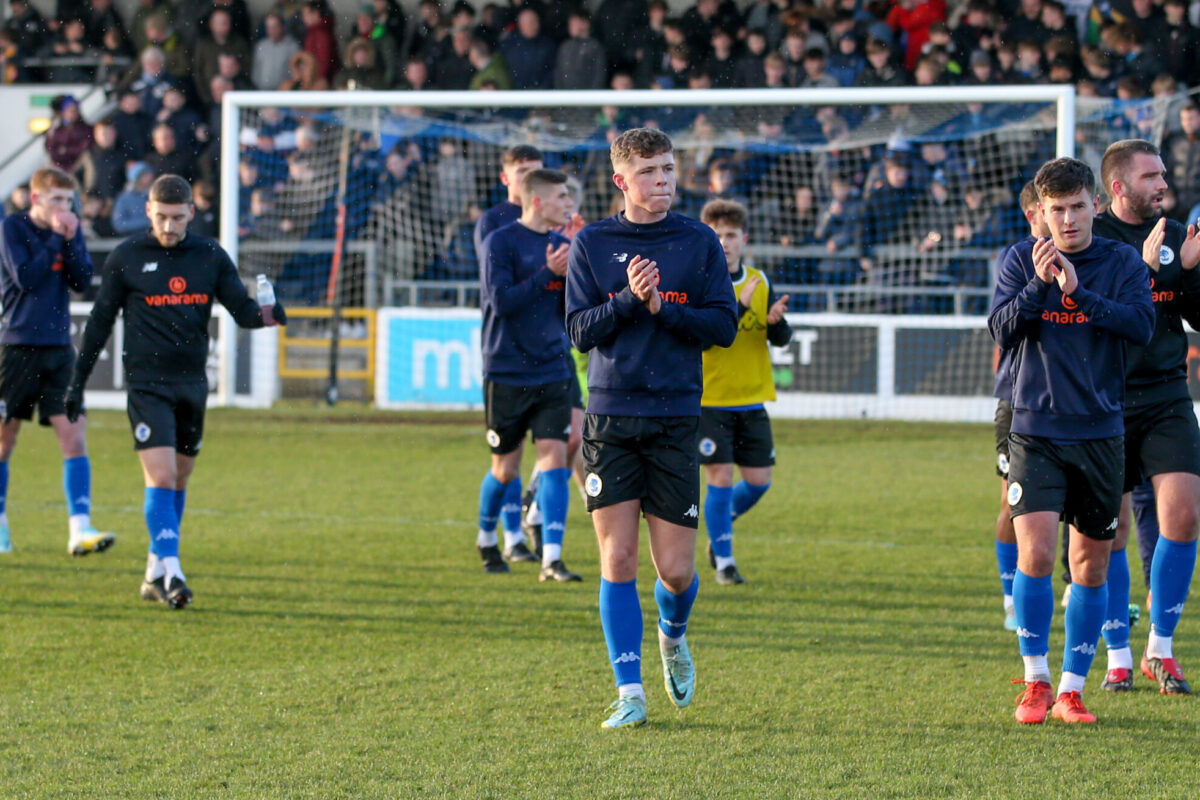 READ | Club Statement 17.01.2023
Chester Football Club wishes to remind supporters that anti-social behaviour is not welcome at our matches. 
Across the game, clubs are having to contend with an increase in unacceptable behaviour that can put fans, players, staff and match officials at risk.  
These actions can result in those responsible facing a stadium ban, football banning order or criminal prosecution, and threaten the club you support, damaging our reputation and placing us at risk of fines or sanctions. 
This week the club was contacted by The FA after a plastic bottle was thrown towards the assistant referee while he was checking the goal nets prior to the second-half. This mindless and dangerous behaviour will likely result in the club facing disciplinary action. 
The support the team has received this season, both home and away, has been incredible and we know the overwhelming majority of our fans behave responsibly, but for the minority who do not, the message is clear: stop now or stay away until you can control yourself. 
Entering the pitch, carrying or using smoke bombs, throwing objects, taking drugs, and racist, threatening, misogynistic or homophobic chanting or language will not be tolerated, and anyone identified engaging in anti-social or criminal behaviour at our matches can expect the club and Cheshire Police to take action. 
We will be working proactively with the safety team and the police to further strengthen our matchday security procedures with additional stewarding and searches, which will be at cost to the club. Supporters are reminded that bringing prohibited items into the stadium, including alcohol, glass bottles and cans, is a breach of the ground regulations.
If you witness someone behaving offensively at our matches or see or hear something that concerns you, please report it to the nearest steward. 
Everyone associated with Chester FC should be proud of our reputation and we all have a responsibility to uphold the values of a supporter-owned, community-focused family club. 
Thank you for your continued support.