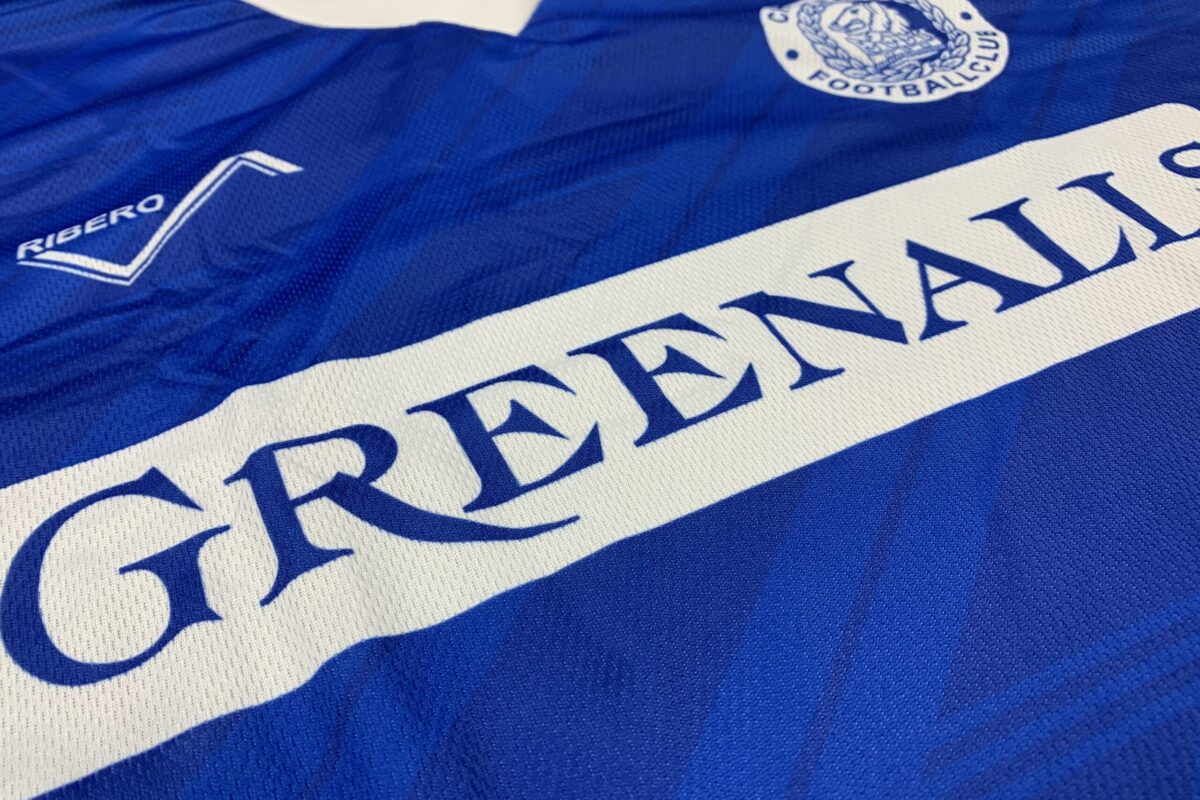 RETRO SHIRTS | 89/90 Home Shirt now available for collection!
Chester City FC retro shirts are available to collect this week for fans who pre-ordered.
Original kit manufacturers Ribero have reproduced the 1989-90 home shirt from the Harry McNally era, as worn by the likes of Colin Woodthorpe, Chris Lightfoot, David Pugh, Graham Abel, Graham Barrow and Carl Dale.
Collections can be made from the stadium between 4.30pm and 6.30pm on Tuesday 28th July and Thursday 30th July.  Please note the club shop will not be open for purchases and social distancing measures will be in place.
The retro shirts raised £4,000 to be shared between City Fans United and Chester FC Community Trust with 290 sold.
If you wish to collect your shirt or wish to have it posted, please email community@chesterfc.com so this can be arranged.
Thank you to everyone who placed an order and keep an eye out for the next retro shirt design soon.