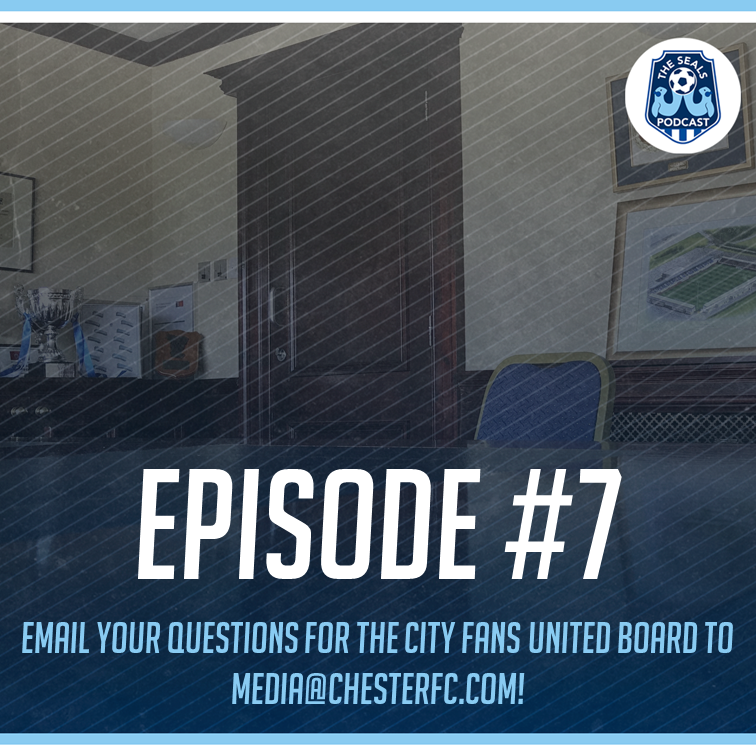 SEALS PODCAST | Episode #7 to feature Q&A with the CFU Board!
Next Saturday's Episode of The Seals Podcast will be an opportunity for you to ask your questions to the CFU Board!
In place of the usual Q&A session during the scheduled informal City Fans United meeting, you will be able to send in all of your questions to be asked on the Official Chester FC Podcast.
Simply email whatever you would like to ask to the Board of Directors, or even someone else at the club if you wish, to media@chesterfc.com and we will attempt to get every single question answered.
CFU Chair Andy Morris said: "Whilst it is still not possible to meet in person yet, the importance of having open dialogue with CFU members and the wider supporter base remains extremely significant, especially at such a time that the planning for the 2021/22 season is underway."
"As such as a Club we welcome opportunity for our members and wider supporter base to ask questions of the Board regarding where we are currently as a Club and our planning for next year.
"We have taken strides over the last few years to be open and transparent in the way we function and communicate and this opportunity via a Q&A on the podcast is one element of this."