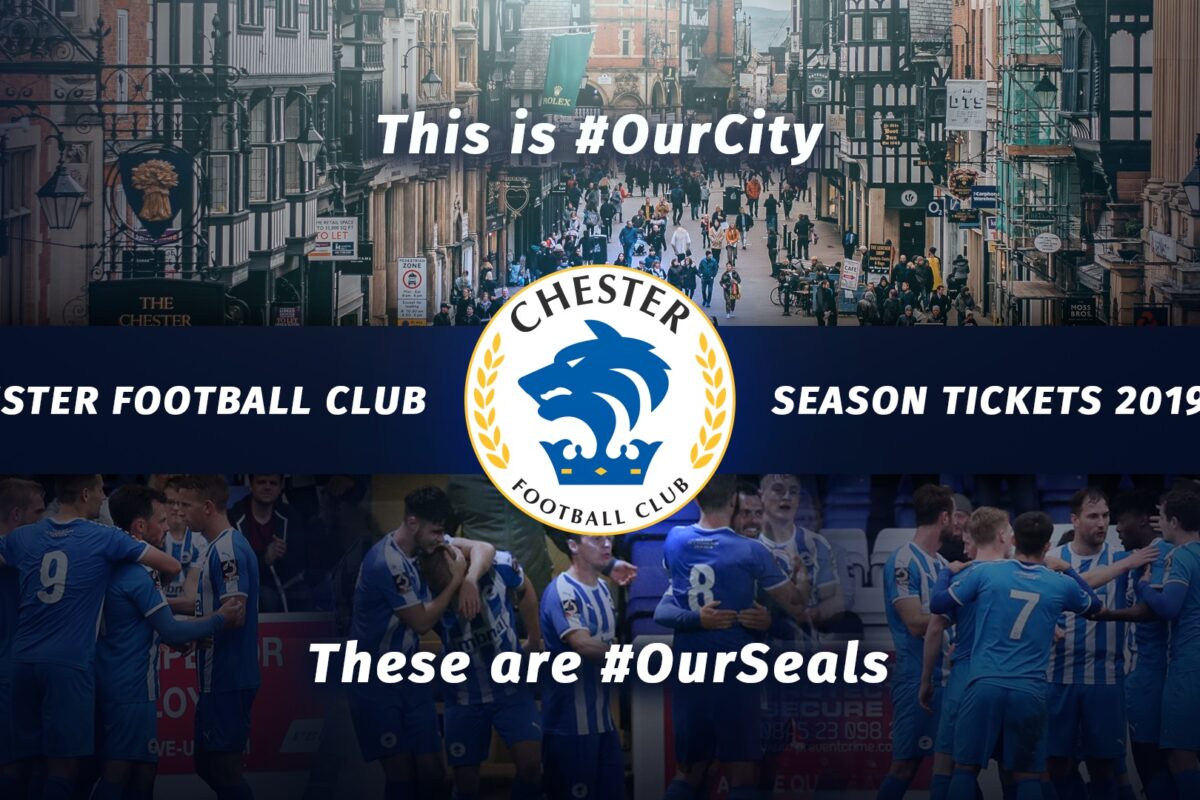 SEASON TICKETS | Take advantage of the Direct Debit scheme!
Chester FC fans are being encouraged to spread the cost of their season ticket for the 2019/20 campaign with the direct debit scheme.
Fans wishing to take advantage of a 3 monthly payment option should contact nick.phillipson@chesterfc.com by the 30th April, in order to be set up in time for the first payment in May.
Last season, the Fan Engagement Working Group (FEWG) announced a direct debit trial which was taken up by more fans than anticipated, and so the group were keen to make this available to a wider fanbase for next season.
Jeff Banks, director of Fan Engagement, was delighted at the uptake last year, "It was something we've been aiming for some time and last year's trial was a complete success. I really hope more can take advantage of it this year too and we are already discussing the possibility of an even better plan for the 2020/21 season too, but let's get the 2019/20 season tickets out of the way first!"
The monthly plan for the 2019/20 season ticket will see three monthly payments being made, in May, June and July, and will be applicable to all adult, concession, and 18-21s season tickets. New or existing Legends Lounge season ticket holders can also spread the payments via the Direct debit option too.
East & West Stands – Adult:  £250            3 x £83.33
Conc:   £200            3 x £66.66
18-21:  £100           3 x £33.33
Harry Mac –Nth Terr – Adult:  £200           3 x £66.66
                                         Conc:  £170           3 x £56.66
                                         18-21:   £50           3 x £16.66 
Legends Lounge                        £525           3 x £175.00
The payment processing dates will be May 8th, June 8th, and July 8th.
#OurCityOurSeals