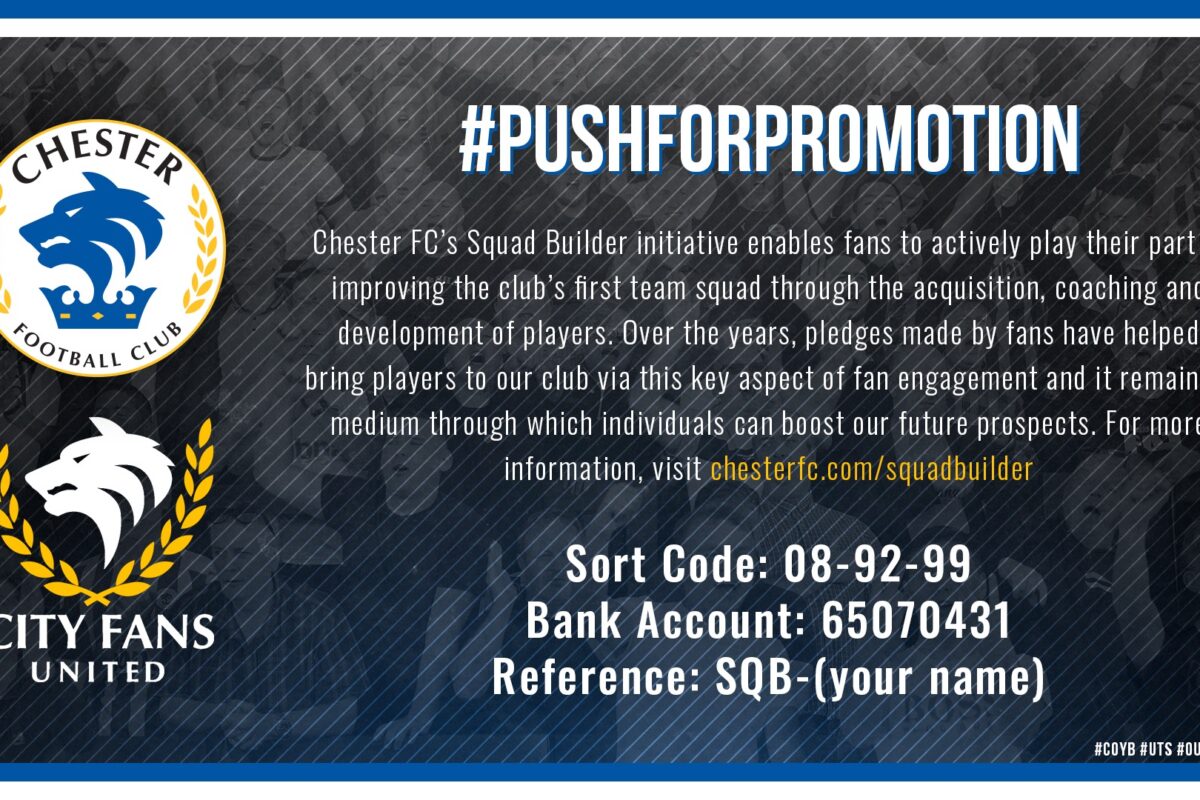 SQUADBUILDER | #PushForPromotion!
Chester FC have made a great start to the season – but to maximise our chances of gaining promotion to the National League we need help from fans to boost the playing budget!
We want to more than double the amount raised by Squadbuilder last season and hit £20k.
This is YOUR chance to help Bern & Jonno to #PushForPromotion. YOUR chance to make a difference!
Go to the Squadbuilder web page for ways to donate www.chesterfc.com/squadbuilder