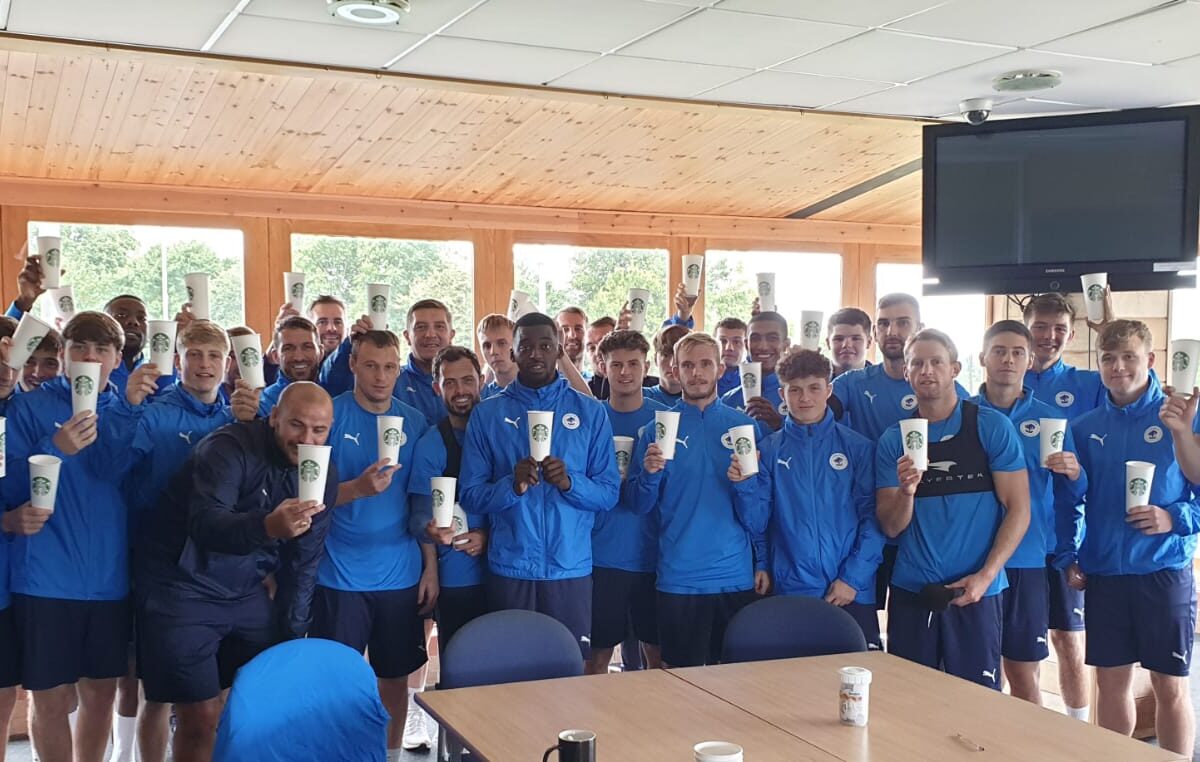 STARBUCKS | Chester FC Season Ticket holders get 10% off!
Starbucks Greyhound Park are backing the Blues to victory this season, and have extended their 10% off deal at the store off Sealand Road to Chester FC season ticket holders.
The coffee-shop giants had already given City Fans United members the 10% discount as we welcomed in the year 2019 and with the season getting underway have extended their generous discount to those who have purchased season tickets at the club too.
Dave Pike, store manager at Starbucks Greyhound Park, was delighted to offer CFU members the discount, "We are delighted to extend our partnership with Chester FC into a second year and continue in developing our links with the local community. Everyone at Starbucks Chester Greyhound Retail Park would like to wish the club all the best for the season ahead and their promotion push"
Jeff Banks, director of Fan Engagement at Chester FC welcomed the support Starbucks are giving, "It's great that Starbucks have extended their offer to Chester FC season ticket holders having already given our City Fans United members the initial discount. We have also had support from Starbucks on matchdays too, with the donation of several prizes for our Half Time Challenge.
"I'd like to thank Dave for his, and Starbucks' support of our club and hopefully this will lead to further benefits for City Fans United members and Chester FC fans together.
Starbucks are also working with the Fan Engagement Working Group to bring more exciting initiatives to fruition and we hope to bring you more on that in the near future.
So, next time you're passing, why not pop into Starbucks Greyhound Park, but don't forget to take your CFU membership card or Chester FC season ticket with you, to take advantage of the discount.