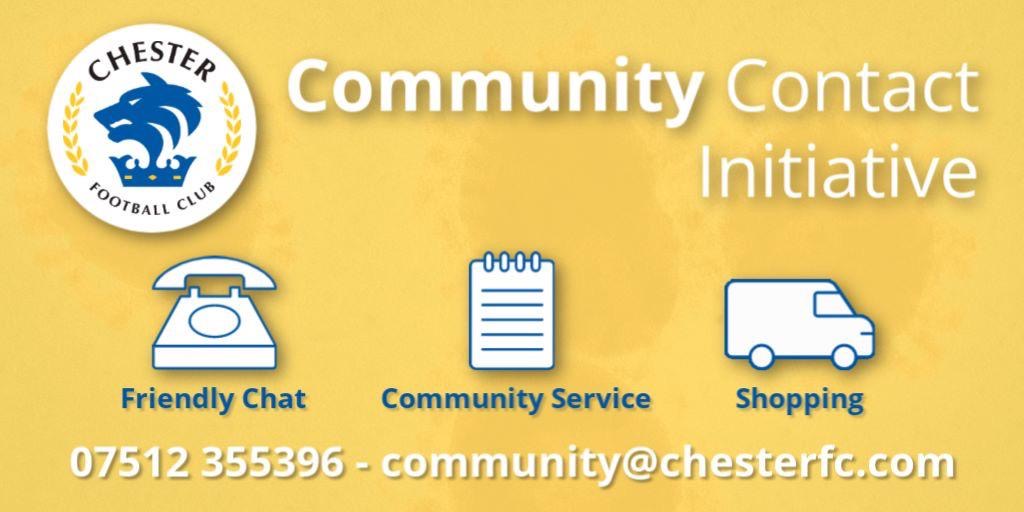 STATEMENT | Blues and Community Trust offer support
Chester FC is offering its support to the community during the coronavirus outbreak with an initiative to connect with volunteers, supporters and vulnerable residents.
Together with Chester FC Community Trust, the club will be contacting older City Fans United members, season ticket holders and volunteers in an effort to reduce social isolation while having to stay at home.
The new measures minimising social contact represent a major change in our daily lives and can increase feelings of isolation, particularly among the most vulnerable in our community.
Whether it is a friendly chat, a chance to talk about the Blues or organising assistance with shopping, we will be available for a regular call to offer support and promote positive well-being during this difficult time.
The response of communities across West Cheshire to this crisis has been inspiring and the club has offered its full support to Cheshire West & Chester Council. For more details about the help that is available locally visit www.cheshirewestandchester.gov.uk.
This new initative is open to anyone in the local area in need of extra support or a chat, not just Chester FC supporters.
If you or someone you know would like to register, email community@chesterfc.com or contact 07512 355396. We would also welcome help from supporters who can volunteer a couple of hours at home each week to be part of the new initative. To register your interest or find out more email jim.green@chesterfc.com